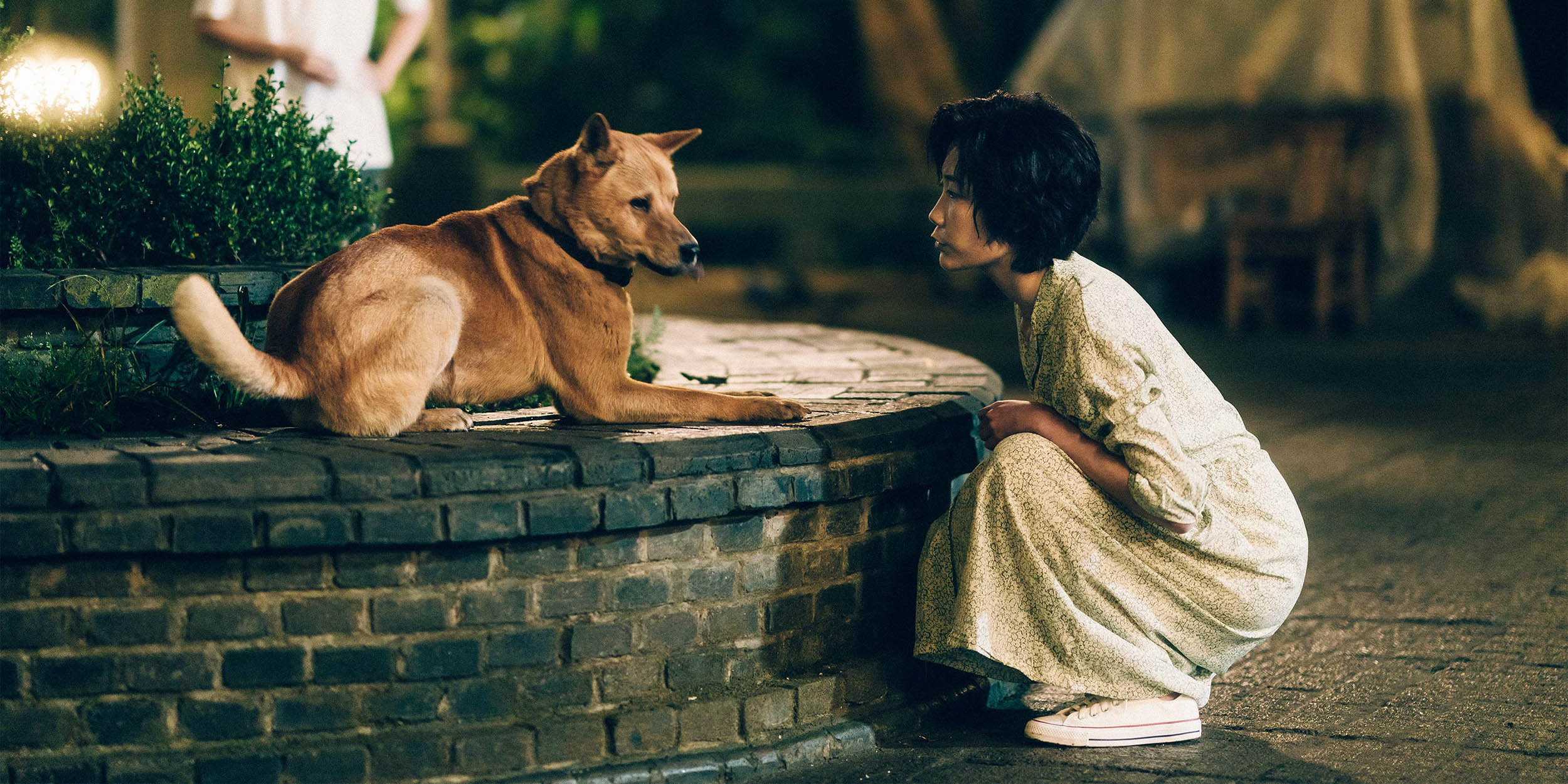 NEWS
Chinese 'Hachiko' Encourages Moviegoers to Adopt Pets
The film sheds light on stray dogs that have mostly been abandoned by their owners.
SHANGHAI — The Chinese adaptation of the movie based on the life of Japanese dog Hachiko has not just tugged at the hearts of canine lovers — it's also renewed calls for adopting pets instead of purchasing them.
Titled "Hachiko," the domestic version of the film is similar to the original story of the Japanese Akita dog who waited for his owner at a train station for more than nine years after his death. But in the movie, a Chinese professor from the southwestern city of Chongqing instead adopts a stray dog.
As pet ownership increases in China, instances of people abandoning their animals due to various reasons have also come to the surface. This has led to a rising number of stray dogs, with an estimated 40 million of them across the country.
"I realized I didn't want to have a pet dog after watching the movie," Chen Muyi, a 25-year-old office worker, told Sixth Tone outside a theater in Shanghai. "It kept reminding me that no matter what, we have to bid farewell to our beloved pets in the end. It'd be painful for me."
The movie also puts an emphasis on rural dogs that are indigenous to China and have long been considered inferior to other breeds by many pet owners. Filmmakers said that all the 18 dogs used for the film were strays and have now all been adopted.
"We prepared many dogs of different ages in advance," said the movie's production team on lifestyle platform Xiaohongshu. "We bought them all from the dog meat market. While picking dogs there, we tried to save as many as possible even if we didn't need all of them."
The TA Foundation for Animal Protection in Beijing told Sixth Tone that Chinese rural dogs are the most abandoned breed and have difficulty being adopted. A volunteer from the organization said that many people see rural dogs as "not having a good pedigree or appearance" and they're not seen as worthy pets.
"But people who really want to adopt are not looking for such specific conditions," the volunteer said. "Love should be equal. The threshold for pet ownership is low, as you can buy pets if you've got enough money. Now expensive breeds have become strays as well."
Xu Yixin, who started a rescue center in the eastern city of Wuxi five years ago, told Sixth Tone that irresponsible and impulsive owners are to be blamed for the millions of dogs on the streets. She now houses 300 dogs and cats with the help of several volunteers.
"Many stray dogs are also brought to cities by workers from rural areas to guard their houses — they're not sterilized and reproduce quickly," Xu said. "Some are abandoned because their owners don't have enough time to take care of them. And some are on the streets after getting sick."
To prevent pets from being abandoned, Xu said her rescue center carefully vets prospective owners before allowing them to take the animals on as pets.
Meanwhile, many people have started to adopt pet dogs and cats amid a growing awareness of the issue, thanks to animal rights organizations and movies like "Hachiko." The filmmakers said that they have also donated money to adoption organizations following the film's screening and called for more attention to abandoned animals.
"If I have a dog someday, I'll definitely choose to adopt instead of purchasing one," said Chen, adding that the movie had influenced his decision.
Editor: Bibek Bhandari.
(Header image: A still from the Chinese version of 'Hachiko' movie. From Douban)