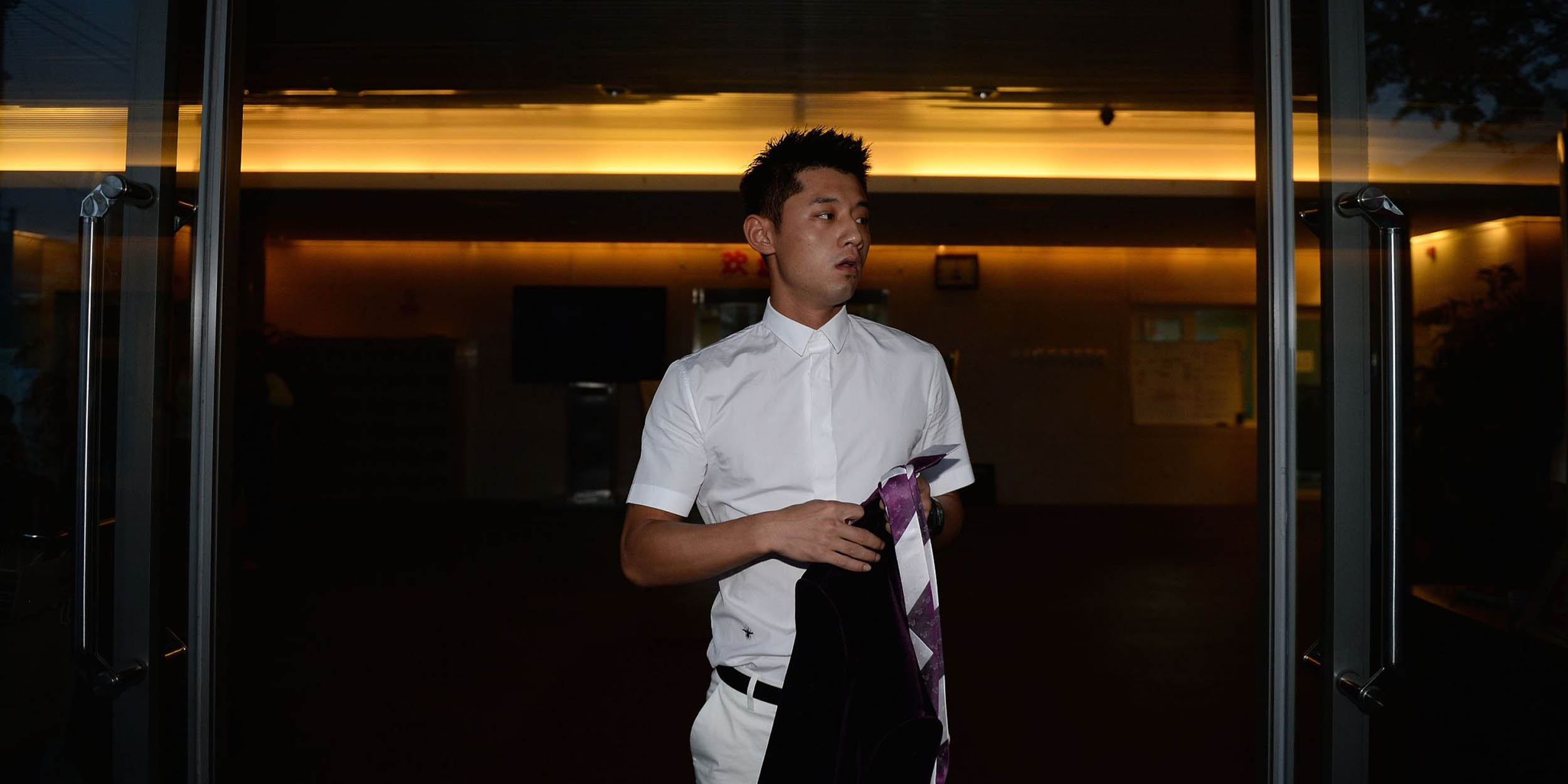 NEWS
Chinese Olympian Accused of Sharing Intimate Videos of Ex-Girlfriend
Former table tennis champion Zhang Jike is said to have sent private videos of his then celebrity partner. He denies the accusation.
Chinese Olympic gold medalist Zhang Jike has been accused of using intimate videos of his former girlfriend to buy more time to pay off his debts, according to allegations on social media that have been confirmed by a reputed journalist.
Award-winning journalist Li Weiao said that the allegations that Jike was sending the videos to one of his creditors were "true," according to a Friday post on the microblogging site Weibo. The now-retired table tennis player is said to have shared the videos of actress Jing Tian, who he was dating at the time, after the couple split.
The nature of the videos in question is unclear and there are also no details on how Zhang tried to benefit from them. On Friday, Zhang's representatives denied the allegations that claimed the sports star had a gambling addiction and used his ex-girlfriend's videos to try pay off debts.
The 35-year-old retired player was regarded as a national hero after winning two gold medals at the 2012 London Olympics. He has accumulated millions of fans on social media, where he often posted videos of his career highlights and interacted with fans.
In a separate post on WeChat published Sunday, Li, who now works at the Economic Observer newspaper, said Zhang has debts of 22 million yuan ($31 million) with a creditor, to whom he sent the videos. Zhang reportedly told the creditor that he had joint property with the actress.
The creditor later sent the video to Jing, threatening her to repay Zhang's debts, according to Li's WeChat post. But the actress took the creditor to court, where Zhang reportedly testified and confessed that he had sent the videos.
Li said he had been investigating Zhang's debts since 2020 after meeting the table tennis player's creditor in the central city of Wuhan. The creditor, who Jing sued, had then confessed to Li that he had received several videos of the actress.
"Zhang's debt case is more than celebrity tittle-tattle — it's a serious criminal case," Li wrote in another Weibo post. "Miss Jing is the victim in the whole incident."
Following the recent accusation, many of Zhang's fans have turned against him, with some even digging into his past. Some Weibo users have posted newspaper articles dating back to 2004 which reported on his gambling habit, while others have posted stories about Zhang's involvement in several sponsorship disputes, resulting in losses for the companies involved.
Meanwhile, many social media users have shown their support for Jing, who hasn't commented on the issue yet. Many said that Zhang had violated Jing's privacy, with some demanding an apology from the former player.
Zhang's representatives posted a lawyer's statement Friday, in which it claimed that it would hold those violators who have infringed Zhang's reputation accountable.
Editor: Bibek Bhandari.
(Header image: Zhang Jike walks out of a hotel in Tokyo, Japan, April 24, 2014. VCG)