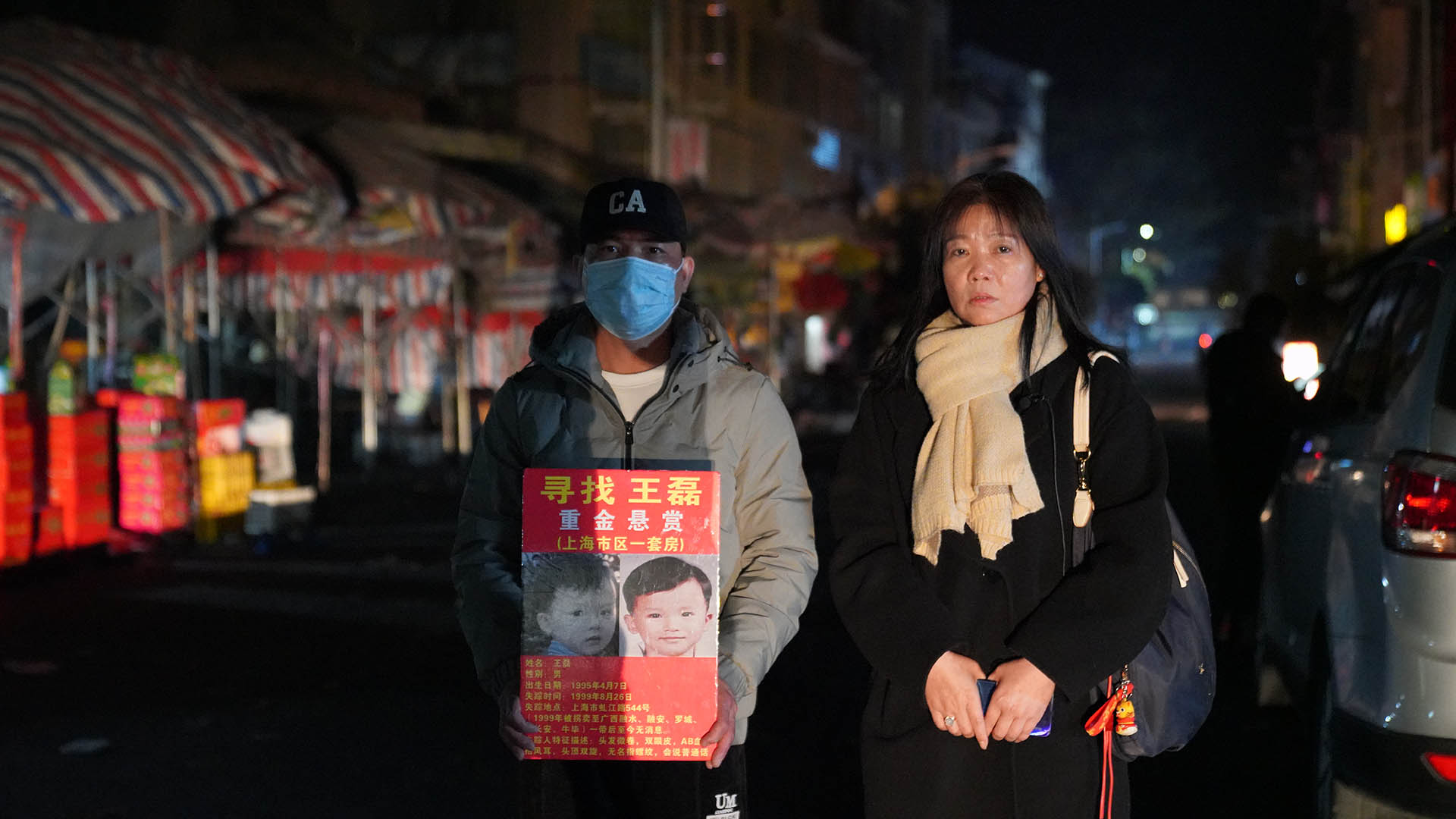 MULTIMEDIA
Help Me Find My Son
In 1999, Li Wei abducted Wang Lei, also known as Leilei, the 4-year-old son of Tang Weihua, his employer at an electrical store. It set in motion Tang's 24-year search for her son.
Li was sentenced to 15 years in prison for child abduction and trafficking. But later, the Second Branch of the Shanghai Municipal People's Procuratorate lodged an appeal on the grounds that the original judgment was incorrect and the sentencing was unusually lenient. In 2011, the Shanghai Municipal Second Intermediate People's Court revoked the original judgment and sent it back for retrial. Finally, Li was convicted of kidnapping that year and sentenced to life imprisonment.
In 2022, because of good behavior in prison, Li received two commutations and was released.
Li provided a total of six different confessions, one of which described in detail how he pushed Leilei into a river. But in the past 23 years, countless police officers, along with Tang, have searched along the river, only to find nothing. And Li's confessions were all overturned or deemed to contain a mix of fact and fiction.
Tang wanted to know how Li abducted Leilei and what exactly happened. Who did her son end up being sold to? Where did he go? Or did Li really drown him? Wanting to find out the truth, Tang decided to ask Li to take her to where he went with her son and retrace their steps.
Li initially refused, but, after much persuasion from Tang, he finally agreed to see her during the Spring Festival in 2023, albeit for just three days. Reporters from Sixth Tone's sister publication The Paper documented their journey.
Tang hopes that her son will watch this short documentary one day. Even if she is never able to see her son come back home, Tang wants to leave proof for him that his parents never stopped looking for him.
Editors: Wu Huiyuan and Matthew Hall.