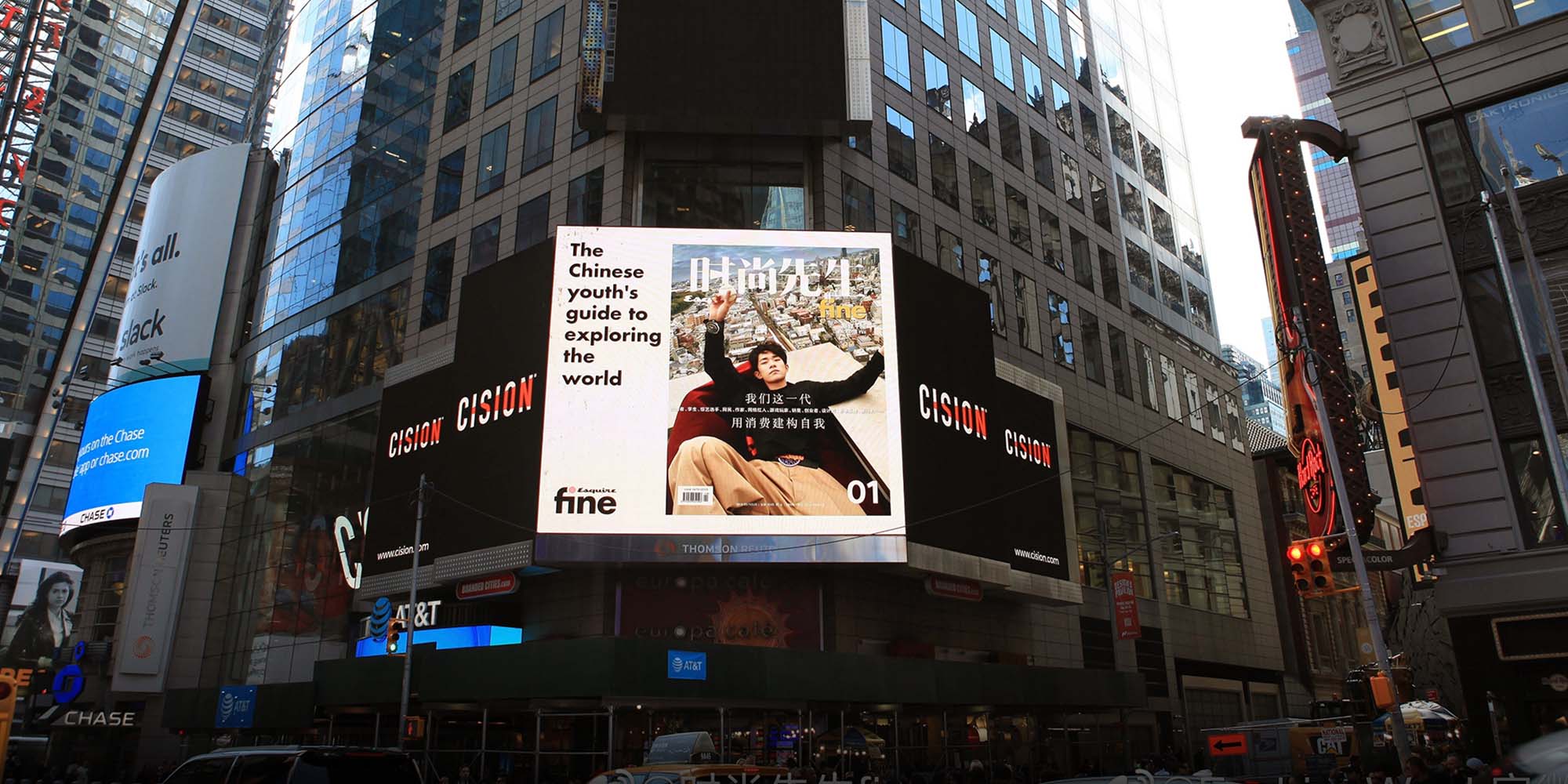 NEWS
$40 for 15 Seconds: Times Square Billboard Attracts Chinese Attention Seekers
A new ad space in New York has turned into a new social media trend in China.
Many young Chinese wanting to gain more social media traction have found a new way to gain leverage — advertise in New York's Times Square.
TSX Broadway, one of the many digital billboards in the bustling Times Square, has become the most sought-after location for young Chinese eager to amplify their social media presence. There, they mostly share content commemorating their important moments and promote traditional Chinese culture — and then later share the broadcast on their social media platforms.
A 15-second clip at the newly launched screen, operated by American company TSX Entertainment, costs about $40, roughly the same price as a meal at a good restaurant for many urbanites. The videos are projected on an 18,000-square foot LED display.
Chinese state-run companies have long used the advertisement space on Times Square, which sees an estimated 260,000 daily visitors, to gain more international exposure. China has used celebrities like movie star Jackie Chan and basketball player Yao Ming as part of its soft power push in as early as 2011.
Now that such ads are being offered for low prices, they have also caught the attention of young social media users seeking validation and more followers. In the past few months, Chinese social media platforms have been flooded with such posts, and a quick search with keywords such as "New York Times Square screen" yields thousands of results on Douyin, the Chinese version of TikTok.
A Chinese student in New York only identified by his first name, Alex, posted a 15-second video to celebrate his anniversary with his partner in February. It has since blown up in China.
"The video of our pictures being featured on the big screen quickly went viral on Douyin," he told Sixth Tone's sister publication, The Paper. "Many of my Chinese friends are asking me for tips for making similar videos of their own."
Alex's video has become so popular in China that he's now cashing in on it. He said he is helping record the videos while they are being aired for those who can't go to Times Square to shoot their footage — he receives about 10 orders per day and makes roughly 40,000 yuan ($5,800) per month.
Some 90% of the video advertisements are from Chinese people, especially women, domestic media reported, citing people engaged in similar businesses to Alex. Content incorporating Chinese traditional elements such as hanfu outfits and kung fu was reportedly well-received by overseas audiences.
Editor: Bibek Bhandari.
(Header image: Singer Jackson Yee's photo on a Times Square billboard. From @时尚先生 on Weibo)