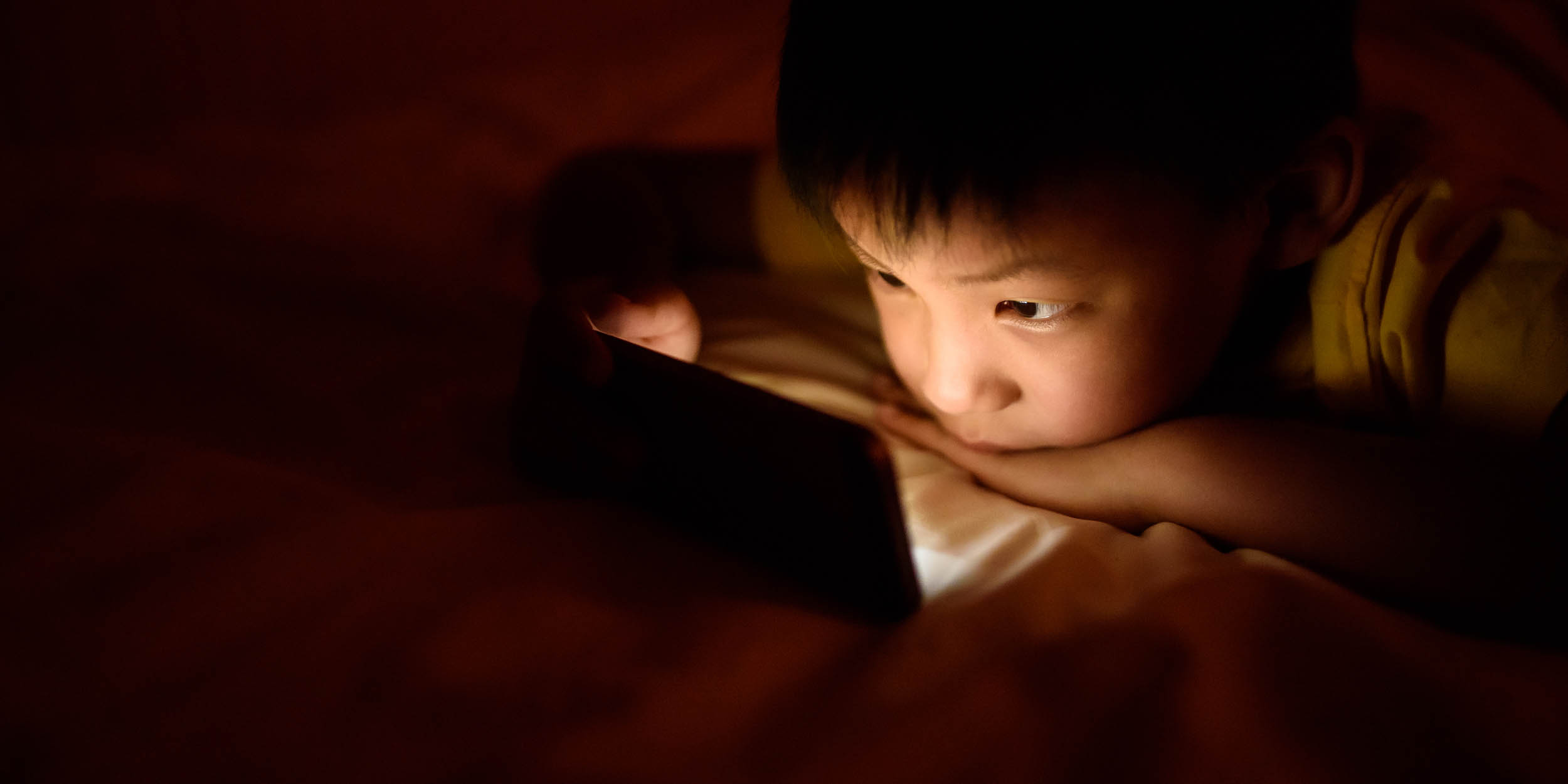 NEWS
'Teenager Mode' in Video Apps Has Flaws, Authorities Find
Consumer rights watchdog says minors were still able to bypass the restrictions, and there wasn't enough relevant content for them online.
A regional consumer rights watchdog has found that a feature introduced to limit the screen time of teenagers is not as effective as intended, underscoring the challenges and complexities in implementing the regulation.
The Shanghai Consumers Council found that the "teenager mode" on 20 Chinese major video and livestreaming platforms — including Douyin, Kuaishou, Bilibili, and iQiyi — lacked relevant content for minors as required, with some showing empty pages with no videos, according to a report released Tuesday. Instead of adding more educational and knowledge-based videos in the feed, many were instead filled with food recommendations, among others.
Introduced in 2019 by China's top internet watchdog, many platforms later instituted a 40-minute daily time use on minors, with no nighttime browsing allowed, via "teenager mode." The feature aimed to curb the screen time of minors and also limit their access to harmful content.
The Shanghai Consumers Council found that many platforms had also failed to roll out the feature, with two apps, Xigua Video and Haokan Video — owned by internet giants ByteDance and Baidu, respectively — still granting minors nighttime access.
Gan Wei, a father of four from Guangzhou, told Sixth Tone that, despite having a password feature, his children were able to easily bypass the "teenager mode." He added that it would be more effective to just take away their phones for some time off.
"You can't solely rely on the 'teenager mode' to solve the issue when the harmful content can be seen anywhere online," Gan said. "As parents, it's impossible to supervise their usage all the time."
The findings from the Shanghai watchdog were released the same day that the China Administration of Cyberspace announced it would step up its efforts to minimize screen time for minors as part of its "cyber cleanup" campaign. Niu Yibing, a senior official, said in a press briefing that regulators would push a "comprehensive upgrade" of the teenage mode after some bottleneck issues remained unsolved.
With the growing popularity of short video apps, there have been concerns over the excessive use of them and their impact on young users. A 2022 report by the China Internet Network Information Center said that nearly 40% of teenage internet users encountered "unhealthy and negative information," including content that was deemed graphic and promoted materialism.
Over the years, academic experts and analysts have criticized video platforms for ignoring the flaws in their operating systems, though industry insiders claim that a shortage of content tailored toward teenage users has posed an additional challenge. While urging for regulatory efforts to be ramped up, some experts also warned that excessive curbs could backfire.
"Excessive moderation will also backfire by making teens lose interest," Zhou Jinping, an associate professor of sociology at the Nanjing Party School of the Nanjing Municipality Committee of the Communist Party of China, told the state-run People's Daily. "The platform should ensure the mode satisfies parents."
Editor: Bibek Bhandari.
(Header image: VCG)