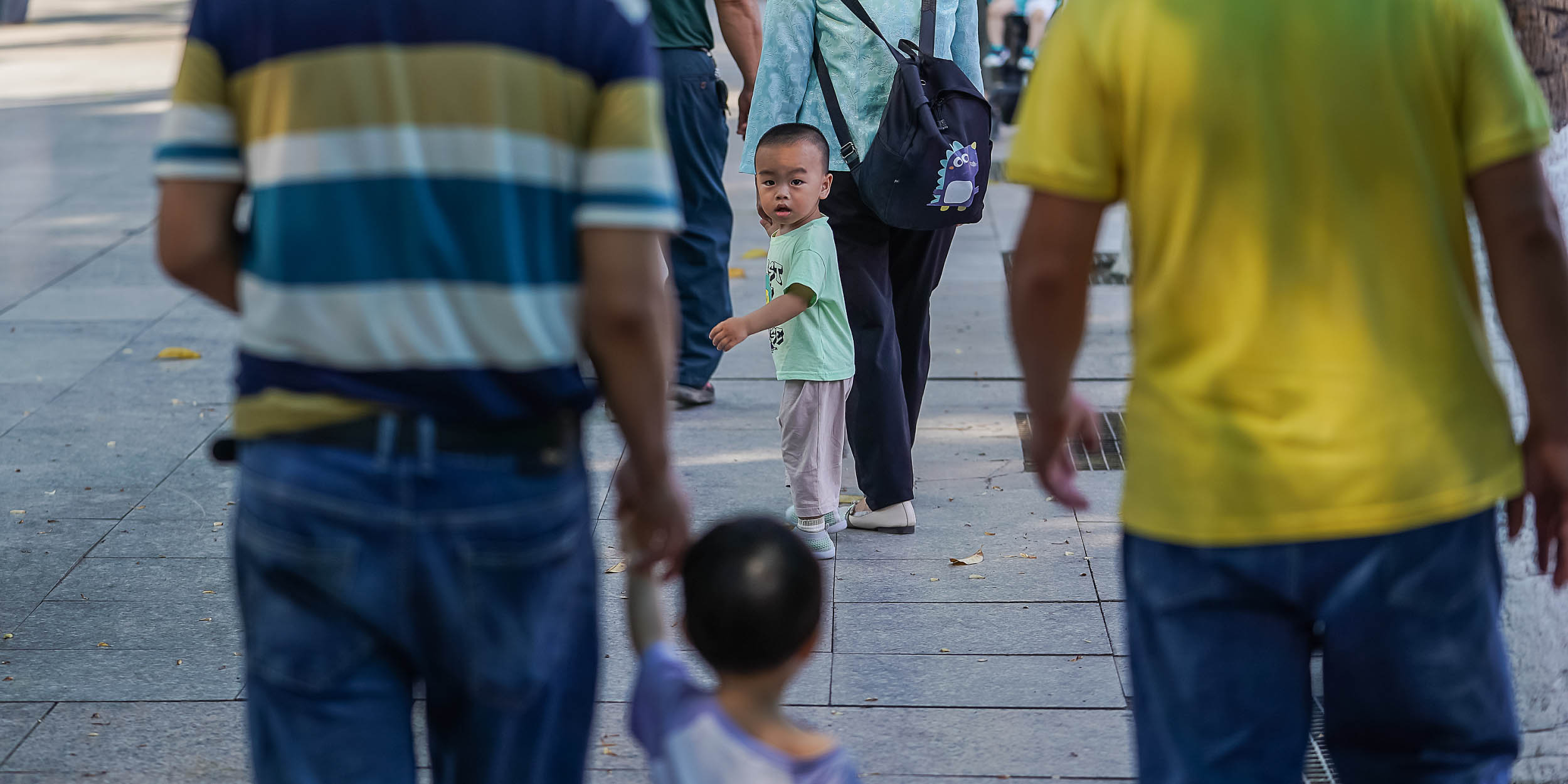 NEWS
A Chinese City Offers Free High School Tuition for Third Child
Weifang hopes the policy will encourage couples to have more children, while critics say it risks creating inequality.
As local governments in China are offering financial subsidies and relaxing housing policies as part of their pro-birth incentives, one city is making high school education free in an attempt to boost the country's dwindling birth rate.
The city of Weifang in the eastern province of Shandong said families with three children will be eligible for free high school education in addition to the country's nine-year free compulsory education, domestic media reported Tuesday, citing the municipal government announcement. The rule is only applicable for a family's third child born after May 31, 2021.
With China's birth rate at its lowest since 1961, Weifang has introduced a raft of incentives ranging from extended parental leave to health care subsidies and preferential housing policies, the media report said. The city's preschools caring for children under three years old will receive subsidies of 300 yuan to 400 yuan ($45-$60) per child.
With over 102 million people, Shandong is China's second most populous province. But last year, its population dropped for the first time in 40 years, just as the country's population shrunk for the first time in six decades.
Weifang's pro-birth incentives are similar to those introduced by the central and local governments to address a population decline that is resulting in a looming labor shortage and graying society.
The Weifang government's new policy has received mixed reactions among residents and experts. While supporters said it could help increase the population and also lower childbearing costs, some opponents argue they're more worried about marriage costs involving high betrothal gifts before they even plan for a child.
"Tuition fees for public high schools are generally 1,000 yuan to 2,000 yuan per year," Li Xuanlin, a 28-year-old Weifang resident, told Sixth Tone. "It accounts for just a small proportion of the total cost of raising a kid."
Meanwhile, education experts said that policies like the one in Weifang could result in inequality. Xiong Bingqi, director of the 21st Century Education Research Institute, told domestic media that any policies involving the differential treatment of children would only create additional problems.
"Why on earth can only the third kid enjoy free education while the first and the second can't?" Xiong was quoted as saying.
Editor: Bibek Bhandari.
(Header image: VCG)