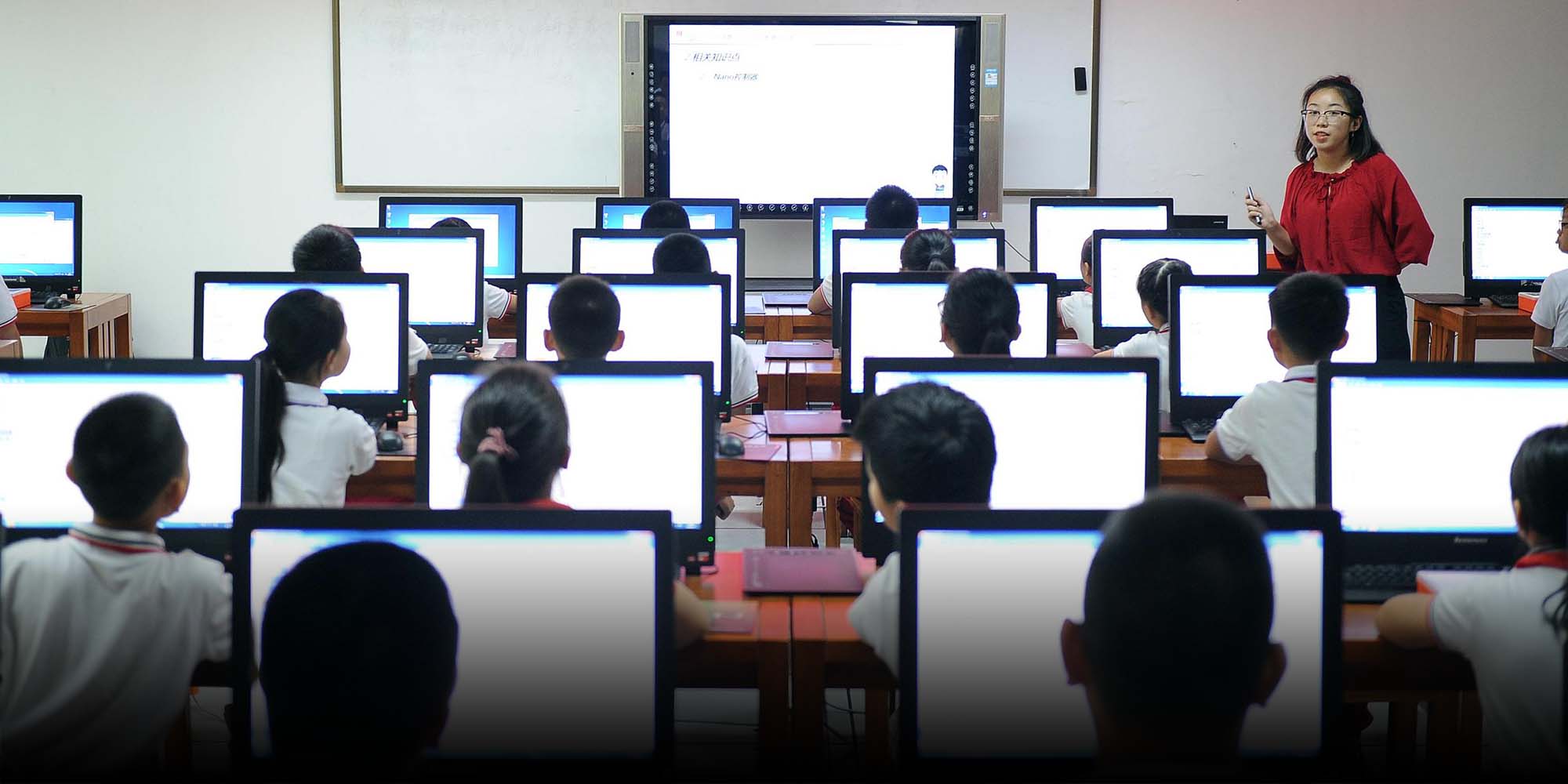 NEWS
Zhejiang Wants Children to Study AI From Younger Age
China is actively integrating artificial intelligence training into schools to groom the next generation of talent.
China's eastern Zhejiang province plans to provide artificial intelligence education to students from a younger age as part of the country's ongoing initiatives to expand its workforce and the futuristic technology.
The province, home to tech giants like Alibaba, seeks to make AI-related information and knowledge compulsory in its K-12 education, domestic media reported Thursday, citing an announcement from the annual Zhejiang Digital Education Conference. While details are scant, the media report said that the AI component will be "massively" integrated into existing science and math curricula.
China has made AI a strategic priority over the past decade and an important element of its digital economy. AI has been highly adopted in a cluster of services from health care to finance and retail, and the country is expected to more than double its AI spending to nearly $27 billion, or 8.9% of global investment, by 2026, according to a 2022 report by the International Data Corporation.
To encourage the growth of talent in the field, China has been actively integrating AI training for young students. Efforts to push relevant subjects to K-12 students particularly came after the Ministry of Education mandated high schools to teach courses on AI, the Internet of Things, and big data processing starting 2018.
Since then, regional governments like Zhejiang have made efforts to adopt the central government's initiative. In March of last year, the city of Wenzhou in Zhejiang issued a guideline encouraging schools to build AI training centers, as well as research and experiment labs. The city aims to build 1,000 AI experimental schools and 100 AI demonstration schools by 2025.
In addition to training schools, AI-related courses from coding to programming have also gained momentum. They are some of the few extracurricular courses that are still being offered after the government implemented the "double reduction" policy in 2021 to cut down the academic burden on students brought about by private tutoring.
Offline STEM (Science, Technology, Engineering, and Math) training centers and online coding courses provided by edtech giants, including Code Cat and Tencent-backed robot maker UBTech, have also gained popularity in recent years among parents who want their kids to stay abreast with new technologies.
Editor: Bibek Bhandari.
(Header image: VCG)