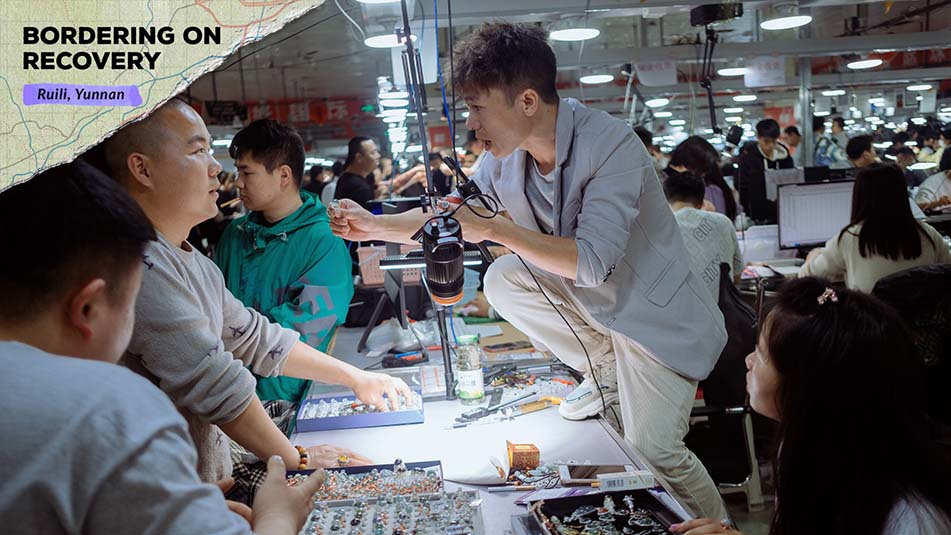 MULTIMEDIA
Bordering on Recovery: Ruili, the Jade Town on the China-Myanmar Frontier
Since February, Sixth Tone's video team has been traveling to border towns all over China, documenting the complex legacy of three years of "zero-COVID" restrictions. Ruili, a city straddling China's southwestern border with Myanmar, is the first stop in this series.
Before the pandemic, Ruili rose to prosperity as a center for the jade trade. But the city faced some of China's strictest anti-COVID measures, losing a large number of its population as a result.
Now, the border has finally reopened. But as Sixth Tone's Lü Xiao, Li Pasha and Wu Huiyuan observe, economic revival didn't take place overnight.
Editor: Lü Xiao; senior producer: Fu Beimeng; story editors: Dominic Morgan, Fu Beimeng, and Jen Kwan; motion graphics: Fu Xiaofan and Luo Yahan; copy editor: Matthew Hall; executive producer: Qi Ya; contributions: Jiang Xu and Yi Xuebing.