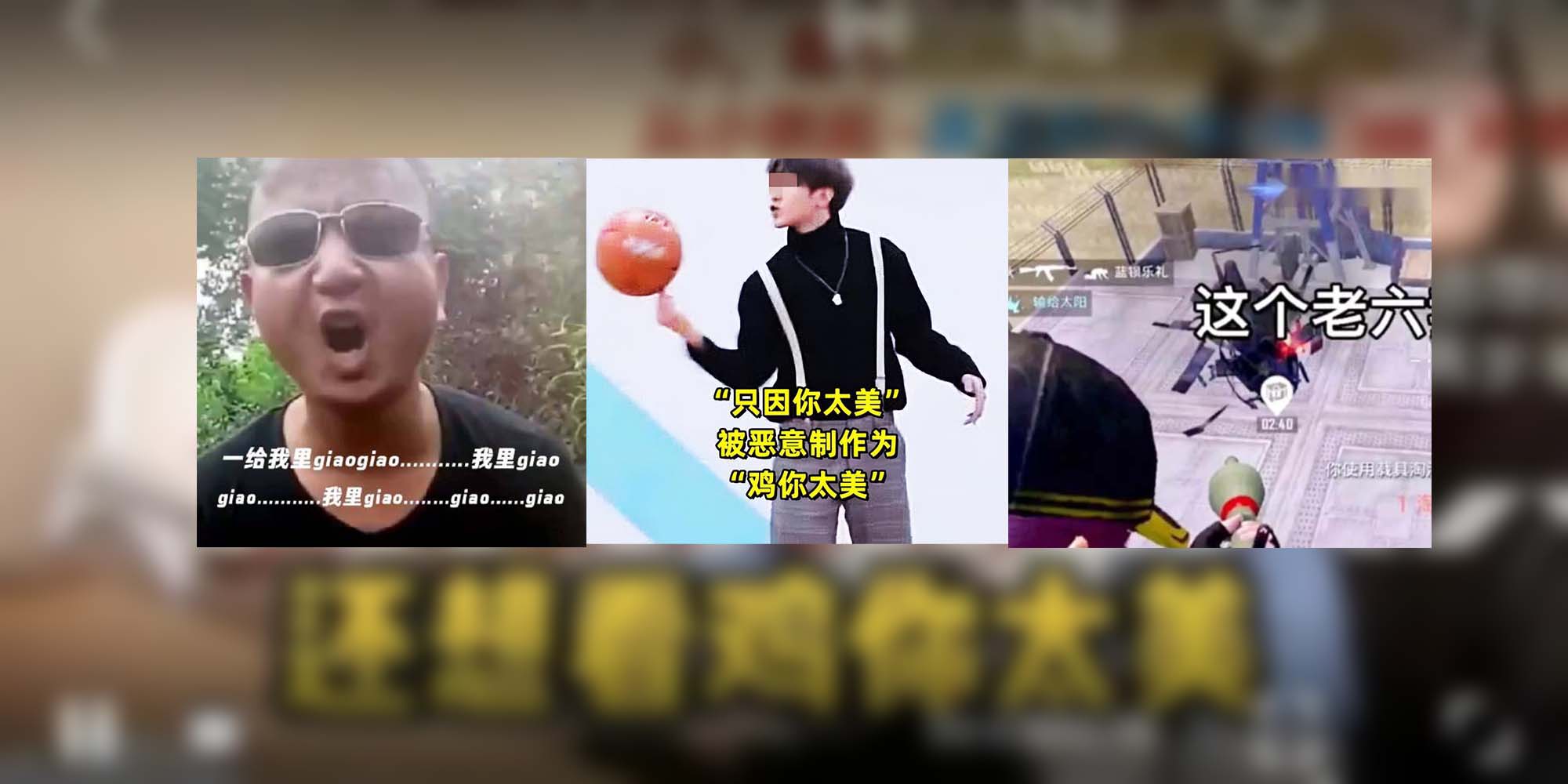 NEWS
Cut Children's Access to Vulgar Memes, Says State Media Commentary
People's Daily commentator argues such memes are negatively influencing children, as well as the traditional language system.
Some popular internet memes among Chinese minors have been slammed for their seemingly vulgar content, with a commentary in an influential state media outlet calling to ban such images, videos, and texts that are likely to negatively influence children.
The commentary, published in the state-run People's Daily on Tuesday, said children have access to "rotten" and "stinky" internet memes, urging parents and schools to strengthen monitoring. The author, Qin Chuan, also asked online platforms to operate their content "in a more responsible way." 
Photos and short videos with catchy and sometimes sarcastic accompanying texts have become an integral part of internet culture globally, with online slang becoming a part of the ever-changing vocabulary among youngsters. Several online study rooms are also said to be offering vulgar content to students, hoping to monetize on the growing trend.
The People's Daily commentator tagged several memes that he deemed vulgar and even sexually suggestive. One such meme said, "I think about your leg. I want to kiss you on the mouth."
"The overuse of internet slang will have an adverse impact on the traditional language system," said commentator Qu Jing in the Jimu News, another state-backed media outlet, echoing Qin's point. "This will in turn have a negative impact on the language learning ability of school students, inhibit the spread of traditional culture, and even lead to simple and extreme ways of thinking."
Minors in China are heavily influenced by internet culture, as an increasing number of young people are digitally connected. An estimated 191 million internet users in China were aged between 6 and 18 in 2021 and represented 96.8% of the country's population for that age group, according to data from a report led by China's Communist Youth League.
Earlier this year, China's Ministry of Education introduced new guidelines requiring information technology operators, as well as digital and online publications, to comply with the standards set by the authorities. Meanwhile, the country's trademark authorities have rejected nearly 30 applications for the popular "Chick, you are too beautiful" meme since 2019, according to media reports.
Editor: Bibek Bhandari.
(Header image: Memes criticized by People's Daily. From Weibo)