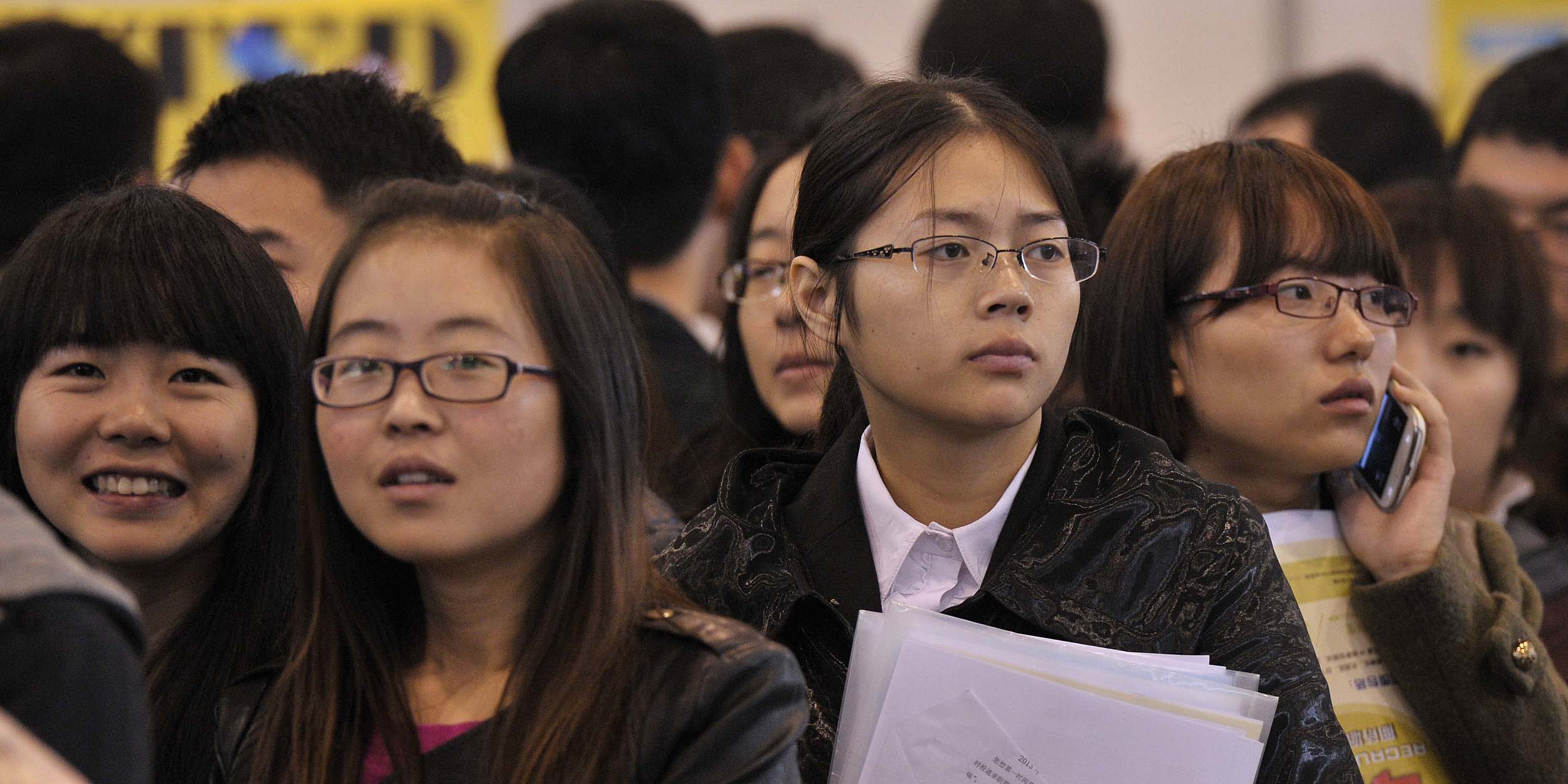 NEWS
More Women Want Career Over Marriage, Having Kids: New Survey
Zhilian Zhaopin survey also finds that the pay gap between men and women has shrunk by half over the last four years.
A low interest in marriage or having more than one child; increasing housework and parenting duties; and a desire for more independence through better career opportunities: these were among the findings of a new survey on Chinese women in the workforce. 
The survey aimed at gauging the demands of women and promoting equality in the workplace was released Monday to mark International Women's Day on March 8 by online recruitment platform Zhilian Zhaopin. It also comes at a time when China is grappling with a declining birth rate and a rapidly aging workforce. 
According to the survey, nearly 40% of women with jobs said they preferred having just one child, while only 1.7% said they would like to have at least three children. And while 17% of the women surveyed said they wanted two children, nearly a fifth of all respondents said they had no plans to have a child. 
And it's not just attitudes towards children that are changing. According to the survey, 40% of unmarried women stated that they planned to get married after the age of 30 or not get married at all. Among the married women in the survey, more of them regretted getting married compared with men. 
The survey also indicated that being overworked both at home and in the office prompted career women to reconsider having children. Just under half the women stated that they work more than nine hours a day, and a majority said they spend more than an hour on housekeeping as well. 
While nearly 50% of women respondents claimed their partner barely participated in domestic chores and childrearing, only 6% of the male respondents said they felt the same. Also, more women stated that they would rather redirect their energy toward furthering their careers than spending time taking care of children. About half the women spoken to preferred to strike a balance.
The survey underscores the challenges China faces in arresting the country's falling birth rate, which has plunged to its lowest level since the early 1960s. For the first time in modern history, several provinces recorded negative population growth. Incidentally, China also recorded the lowest number of marriages since 1985 last year.
Zhilian Zhaopin's survey also showed that the pay gap between men and women has shrunk by half over the last four years. More than 40% of female respondents believed they outperformed their male colleagues in the same position, compared with 53% of men.
In a worrying trend, more than 90% of the women Zhilian Zhaopin spoke to said they have experienced being treated unfairly, in stark contrast to 45% of male respondents. More than a quarter of women surveyed also named sexual discrimination in the workplace as the biggest obstacle to getting a promotion. 
Editor: Apurva
(Header image: VCG)