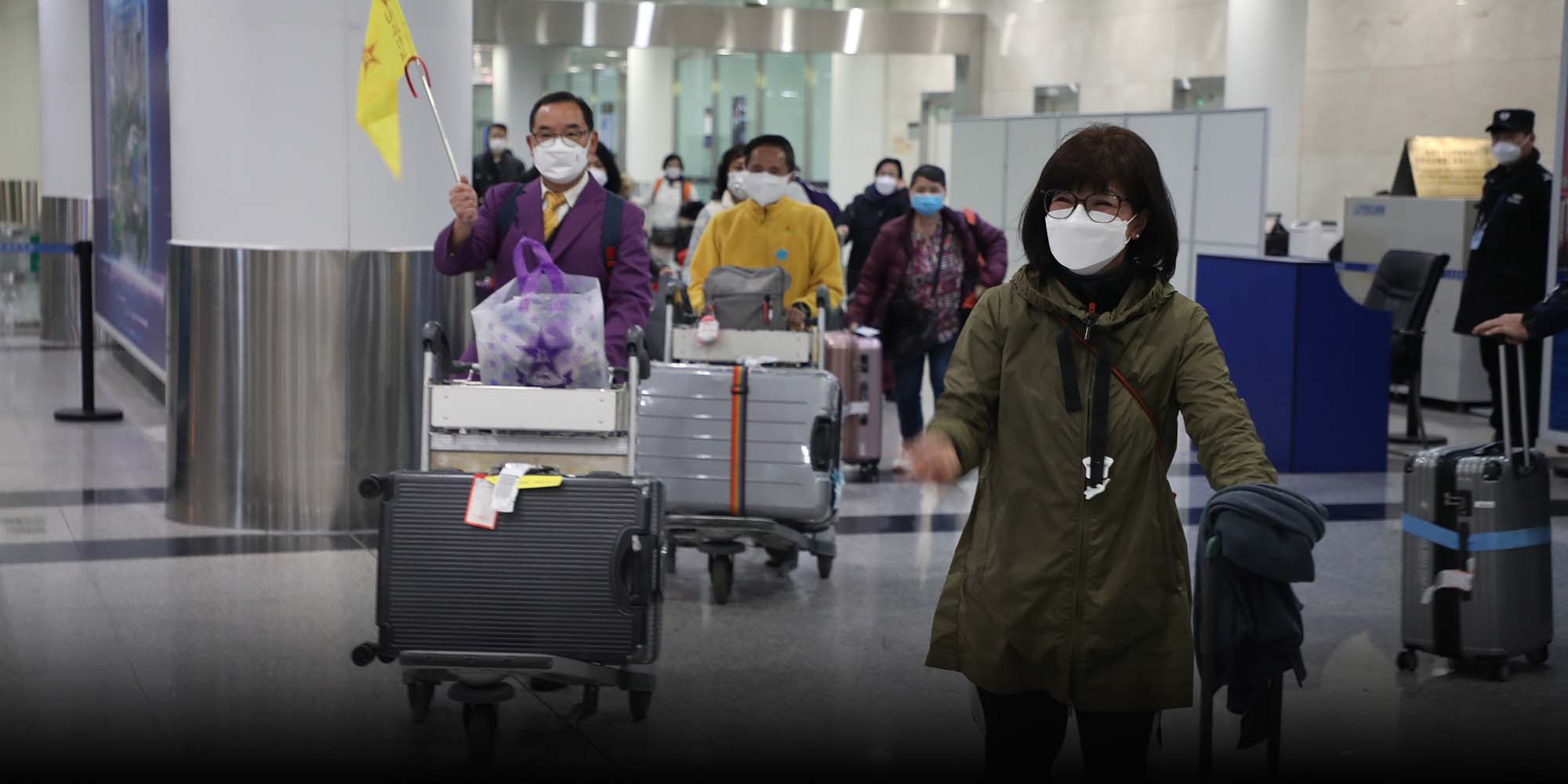 NEWS
Across China, A Frenzy to Get Ahead on Labor Day Travel Plans
As of Feb. 28, hotel bookings for the five-day holiday in May soared 14,400% compared to the same period in 2019.
In the clearest indication that China's travel industry is bouncing back after almost three years of pandemic-related restrictions, tourists across the country are already gearing up for the upcoming Labor Day vacation in May — two months in advance. 
As of Feb. 28, hotel bookings for the five-day holiday on online travel platform Qunar soared 14,400% compared to the same period in 2019, local media reported. Searches for trips and destinations on major travel platforms including Trip.com and Tongcheng have surged as well over the past month.  
Experts expect the domestic tourism market to soar during the holiday that spans April 29 to May 3, continuing a revival that started with the Chinese New Year holiday. 
While popular destinations for the May Day holiday include Beijing, Shanghai, Changsha, Xi'an, and Chengdu, Sixth Tone found Thursday that several themed rooms in Shanghai's Disneyland Hotel were already fully booked. Meanwhile, flight bookings doubled on Qunar, mainly driven by travelers from Shanghai, Chengdu, Beijing, Shenzhen, and Guangzhou.
The increased frenzy for this year's Labor Day holiday is partly due to its longer duration compared with the shorter Tomb Sweeping Day holiday in April, and a gradual uptick in consumer confidence, according to experts.
"Most tourists started booking hotels and tickets late March or early April previously," an expert told local media, adding that the number of reservations made daily at the end of February was on par with the end of March 2019.
China gives one day off for smaller festivals such as Tomb Sweeping Day in April, Labor Day on May 1, and Dragon Boat Festival in June. The state then makes them a three-day holiday by combining two extra days off which workers have to make up for on weekends.
This year, China's Tomb Sweeping Day lasts just one day since it falls on a Wednesday. Thus, a five-day holiday is announced for Labor Day in a bid to encourage travel and spending. 
With China easing COVID-19 restrictions last December and scrapping outbound travel restrictions in January, a revival is expected for an industry hit hard by the pandemic, though a full recovery to pre-pandemic levels will still take time.
In 2023, the number of domestic tourists is expected to increase 73% year-on-year to 4.55 billion, or around 76% of the figure for 2019, according to a report conducted by China Tourism Academy, while inbound and outbound tourists numbers are forecasted to double year-on-year to exceed 90 million, recovering to 31.5% of pre-pandemic levels.
Editor: Apurva
(Header image: Tourists at Dalian Zhoushuizi International Airport, Dalian, Liaoning province, Feb. 24, 2023. VCG)