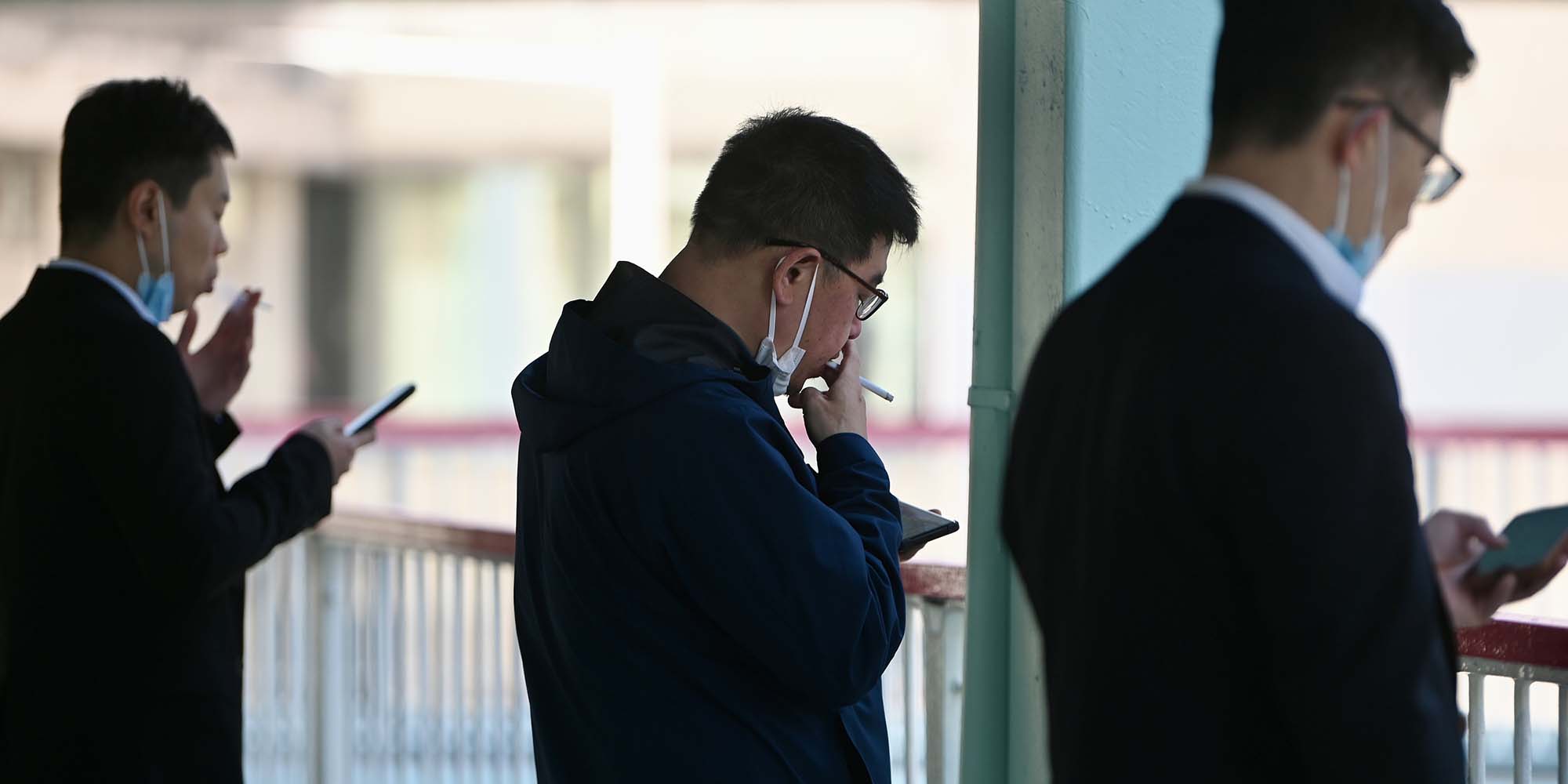 NEWS
In Shanghai, Tobacco Use Goes Up in Smoke, Hits Record Low
While just under 20% of adults in the city are still addicted, smoking in no-tobacco zones has dipped too.
In the wake of sustained campaigns, hefty fines, and rising health concerns, fewer and fewer adults in Shanghai are smoking cigarettes. 
An official announcement Tuesday stated that only 19.4% of adults in China's financial hub were still addicted, while smoking in no-tobacco zones across the city dipped to 12.3% — a record low. 
According to the Shanghai government's official WeChat account, the rate of adults smoking was lower than the target set for 2030. The Health China 2030 campaign in 2016 had called to reduce outdoor smoking among people aged over 15 to 20% by 2030. 
"The new trend in the city is no smoking either indoors or outdoors. The idea of building a tobacco-free environment together is now rooted in people's minds," stated the WeChat announcement. 
To help implement its strict regulations, citizens found smoking in public in Shanghai are fined 200 yuan ($29), while establishments that allow smoking indoors are fined up to 20,000 yuan. 
In 2022, the tobacco control regulation and enforcement administration fined 340 citizens and 469 establishments, collecting a total of 1.6 million yuan in fines. 
China is the world's largest tobacco consumer, where about 287 million adults smoked cigarettes in 2019 — that's over four times higher than in Indonesia, the second largest consumer, according to data.  
Tobacco use has caused over one million deaths annually in the country, according to a joint survey published by China's National Health Commission and the World Health Organization.
However, quitting is easier said than done in a country where tobacco has long been essential to revenue. In 2021, tobacco revenue amounted to over one trillion yuan in taxes — about 9% of China's total tax revenue.
China's campaign against smoking began in 2005 when it joined the Framework Convention on Tobacco Control, vowing to rid the promotion of tobacco from screens and broadcasts within five years. 
To kick off the campaign, the county barred tobacco from health care facilities in 2009. At that time, over 60% of all male doctors smoked. 
Among increasingly stringent regulations, Shanghai has led China's anti-tobacco campaign since 2010 after introducing the first provincial-level tobacco control policy that banned citizens from smoking indoors and while on board public transport.
The regulation was amended twice in the following years to include e-cigarettes in 2022. 
Editor: Apurva 
(Header image: VCG)