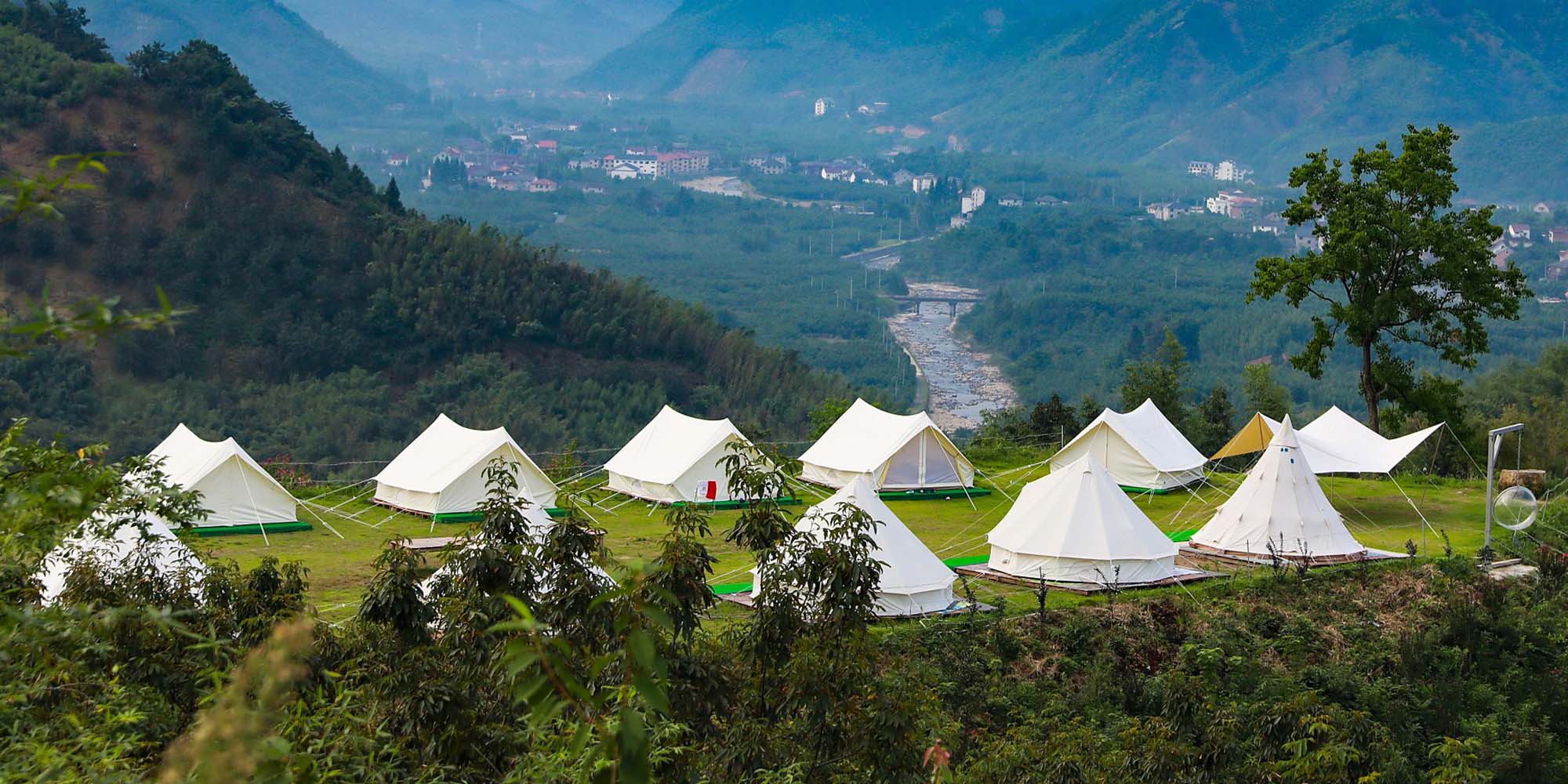 NEWS
Amid Safety Concerns Over Outdoor Activities, Zhejiang Steps In
Under new government rules, operators involved in rural tourism and adventure sports must draw up safety plans or face fines.
As demand grows across China for outdoor activities that include camping, hot air balloon rides, archery, and water skiing, the eastern Zhejiang province has announced new rules aimed at regulating the sector and addressing mounting calls for better safety. 
Published by the province's culture and tourism department Sunday, the rules, effective May 1, now make it mandatory for operators to draw up safety plans and ensure all participants are informed of the measures taken. 
According to the guidelines, the absence of a safety plan entails a maximum fine of 30,000 yuan ($4,300) and operating a camping site in areas prone to floods and landslides will mean a maximum fine of 50,000 yuan. Provincial authorities also ordered local officials to strengthen daily inspections of such activities and devise action plans to deal with emergencies.
The guideline also banned illegal marketing practices, including pushy sales techniques, price gouging, and selling fake products, while asking business owners to improve food production standards. 
"Many new services have gone beyond the traditional definition of rural tourism," Wen Yijian, a tourism researcher, told state-run China Media Group. He added that the new guidelines seek to fill a regulatory gap since the province leads the nation in the development of rural tourism.  
And with borders shut over the past three years due to the COVID-19 pandemic, traveling to rural and suburban areas has become an increasingly popular way among people to spend their holidays. The trend has also been fueled by China's urban youth, who prefer outdoor activities like glamping, kayaking, and hiking, seeking to escape pressure from work. 
In the rural tourism sector, Zhejiang currently has 54 designated villages and towns, nearly 20,000 guesthouses, and 150,000 workers, all of which generated more than 50 billion yuan in revenue in 2022.
But the rising popularity of rural tourism and the lack of safety measures have left some anxious. Last August, a flash flood in the southwestern Sichuan province killed seven tourists who were visiting an undeveloped site without safety measures. 
Editor: Apurva 
(Header image: A camping resort at a village in Hangzhou, Zhejiang province, Aug. 21, 2021. VCG)