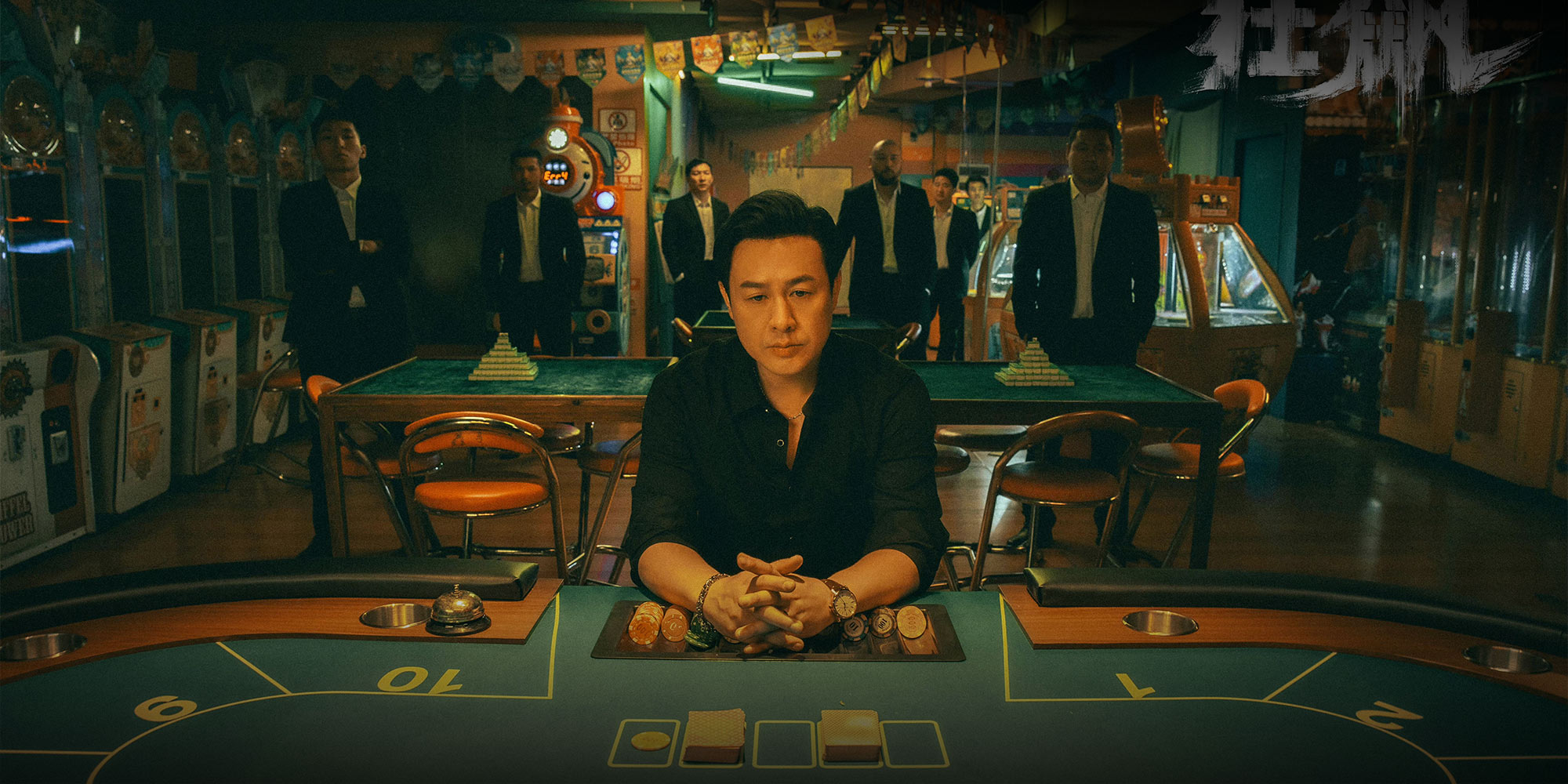 VOICES & OPINION
How Streaming Went Mainstream in China
Streaming platforms have gone from marketing niche programs aimed at young Chinese to partnering with CCTV on some of the biggest releases of the year.
It's been an eventful month for China's entertainment industry. After a rough 2022, long-awaited blockbusters like Zhang Yimou's "Full River Red" and the Liu Cixin adaptation "The Wandering Earth 2" lit up theaters while streaming platforms scored big with series like the gangland drama "The Knockout" and not one but two adaptations of Liu's "The Three-Body Problem."
Although the box office rebound has garnered more headlines, the latest batch of streaming hits is arguably the more consequential story. Half a decade ago, platforms like iQiyi, which produced "The Knockout," and Tencent Video, which oversaw the live-action "Three-Body Problem," were under increasing regulatory scrutiny for shows catered to an audience of the extremely online and featuring content that would never air on Chinese TV, most notably danmei "boy's love" series. Today, they are pillars of the industry: Tencent's "The Three-Body Problem" adaptation was shown by CCTV, the country's most influential state-run broadcaster. Streaming, in other words, has finally gone mainstream.
What accounts for this shift? Prior to the early 2010s, China's streaming giants — then in their infancy — typically beefed up their catalogs by procuring the rights to American and South Korean comedies, dramas, and variety shows. It wasn't until after the runaway success of Netflix's "House of Cards" that they began to take content production seriously. In 2012, streamer Sohu released "Diors Man," an adaptation of the German sketch comedy show "Knallerfrauen." The following year, Sohu built on the success of "Diors Man" with "Wonder Lady." Pretty soon China's first streaming boom was underway.
The series that came out of this period were pure products of the internet, funded by and uploaded to online platforms without ever being shown on TV. Due to the era's relatively lax regulatory environment, online series were free to explore territory off-limits on TV, from supernatural suspense dramas like "Soul Ferry" to the ever-popular danmei genre. In the process, they carved out a niche for themselves by courting a tech-savvy generation of viewers who were fed up with the creative limitations imposed on traditional TV series.
At the same time, however, these series' niche subject matter limited their appeal to mainstream audiences. And as web series in the truest sense of the word, their quality was checked by their low budgets and production values.
The most famous show to emerge from this period was probably "Go Princess Go." With its innovative fusion of time-travelling and danmei tropes, "Princess" helped cement danmei as the dominant genre on streaming platforms and even paved the way for later Chinese shows like fantasy-danmei smash "The Untamed" to reach new audiences in Southeast Asia. Streaming stars could be compared to the cast members of today's online variety shows: To the extremely online, they were megastars, but they were virtually unrecognizable to anyone else.
But as the popularity of streamers grew, their success eventually drew regulators' attention. A government-run content moderation system was soon put in place to monitor material deemed to be lewd or in conflict with public decency. The then-State Administration of Press, Publication, Radio, Film, and Television demanded that "Diors Man" and "Go Princess Go" be taken down in 2014 and 2016, respectively. In 2021, the country warned against all further danmei adaptations.
At the same time, declining TV viewership in favor of streaming has pushed traditional broadcasters to partner with streamers. Beginning around five or six years ago, platforms became involved in the production of traditional TV series either as investors or producers. In exchange, they acquired the right to release these series on their platforms at the same time as their airing on state-backed TV networks.
Many of these co-produced shows dabbled in the themes that helped catapult streamers to success, such as suspense or mystery. More recently, though, streamers' content has grown increasingly mainstream, as they've courted patriotic young viewers by releasing politically and ideologically correct shows like 2021's poverty alleviation tale "Minning Town" or last year's "The Age of Awakening," about the founding of China's Communist Party.
The latest in this line is "The Knockout." A crime drama about corruption, the series won praise for its humanizing portrayal of gangsters and its focus on how well-intentioned people gradually become villains. (iQiyi has not released audience figures for the show, but it set a record high on the site's "heat index" in early February.) If you fast-forward through the parts about the police investigation, it's a gripping, Hong Kong-style tale of retribution and vigilante justice in China's vast, uncontrollable jianghu underworld.
Of course, the investigation scenes were vital to getting "The Knockout" on air. The show makes sure to adhere to the country's content rules; its more sensational elements serve to keep viewers interested in what is otherwise a typical "main melody" drama. In other words, the explosive success of "The Knockout" doesn't mean that online series have acquired the power to redefine mainstream culture. On the contrary, in their quest to conquer the market, they've conformed to prevailing aesthetic and ideological standards. If online series have indeed gone mainstream, it's only because they've shed the very elements that once distinguished them from traditional TV.
Translator: Lewis Wright; editors: Wu Haiyun and Kilian O'Donnell.
(Header image: A still from "The Knockout."  From Douban)