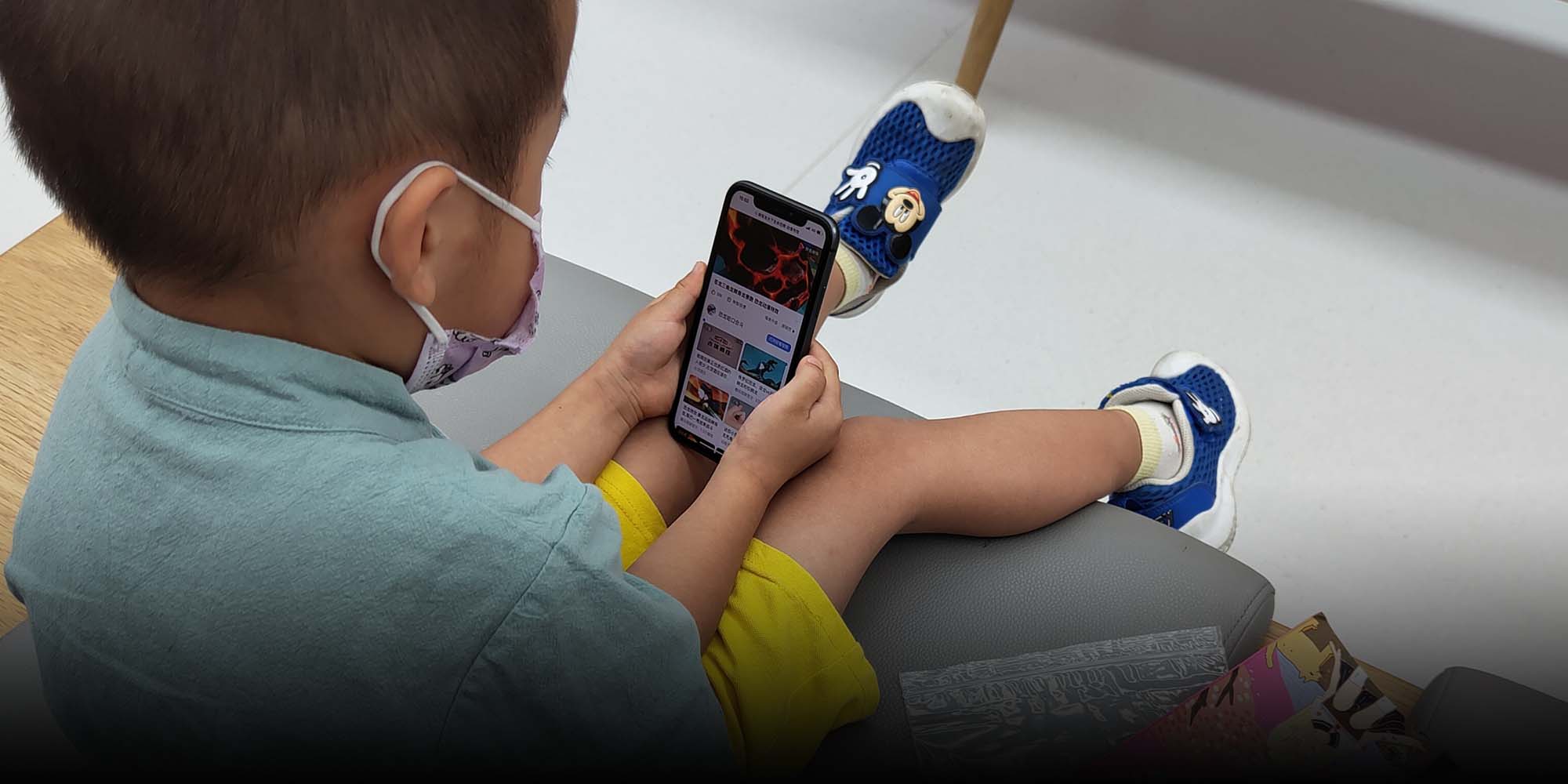 NEWS
From Gaming to Scrolling, The War Against Screen Time Rages On
After the time allowed for playing video games was restricted in 2021, children simply switched to short video platforms including Kuaishou, Douyin, and Bilibili.
Just months after claims that video game addiction among minors had been addressed after implementing screen time restrictions, authorities in China have been forced to tackle a new obsession — short videos. 
With a number of surveys underscoring the severe addiction to short videos among minors, particularly stay-at-home children in rural China, and the negative impact it has on their health, the State Administration of Radio, Film and Television (SARFT) Monday vowed to increase its oversight of short videos. 
The SARFT stated that, with more minors hooked on watching online videos, it is essential to secure a clean environment for them to better protect their rights. The regulatory body said it would strengthen the management of short videos through better algorithms, entry permissions, better content, and more comprehensive and feasible systems. 
The announcement comes amid growing calls to address short video addiction among minors. According to a report released by China's gaming industry association last November, many children simply switched to short video platforms including Kuaishou, Douyin, and Bilibili after China restricted the time allowed for playing games in 2021. 
Incidentally, a national report on internet usage among minors in 2021, published last November, found that about half of all surveyed minors spent their free time on short video platforms, and more than half could not identify the source and authenticity of the information they consumed.
The report, which interviewed 26,349 children, 13,283 parents, and 1,632 teachers from 31 provinces, showed that minors in rural areas were more likely to spend time on short videos than those in urban areas, as smartphones are regarded as digital babysitters when adults are occupied with farm work. 
A recent survey by Wuhan University published in early February found that as children tend to spend more time on smartphones, it is beginning to impact their physical health, particularly their clarity of vision.   
In a county middle school in Hubei province, 30% of students have severely poor eyesight, the survey found. The situation in a nearby middle school was quite similar with around two-thirds of its students requiring spectacles. 
According to the survey, increased mobile phone use impacted the students' mental health too. Teachers in the survey spoke of students not being able to concentrate properly at school on weekdays and waiting for the weekend to use their phones again. 
It also found that 69% of the surveyed minors said they mainly used smartphones to browse short videos. Meanwhile, 67.3% of 13,172 surveyed parents said that the trend of their children being addicted to smartphones emerged after the pandemic, when classes shifted online, and children were required to use smartphones more frequently. 
Concluding their survey, Wuhan University called for more strict management from the government and schools to keep minors away from phones. Researchers also recommended that parents be more involved with their children and guide them towards more "healthy habits." 
Editor: Apurva 
(Header image: VCG)