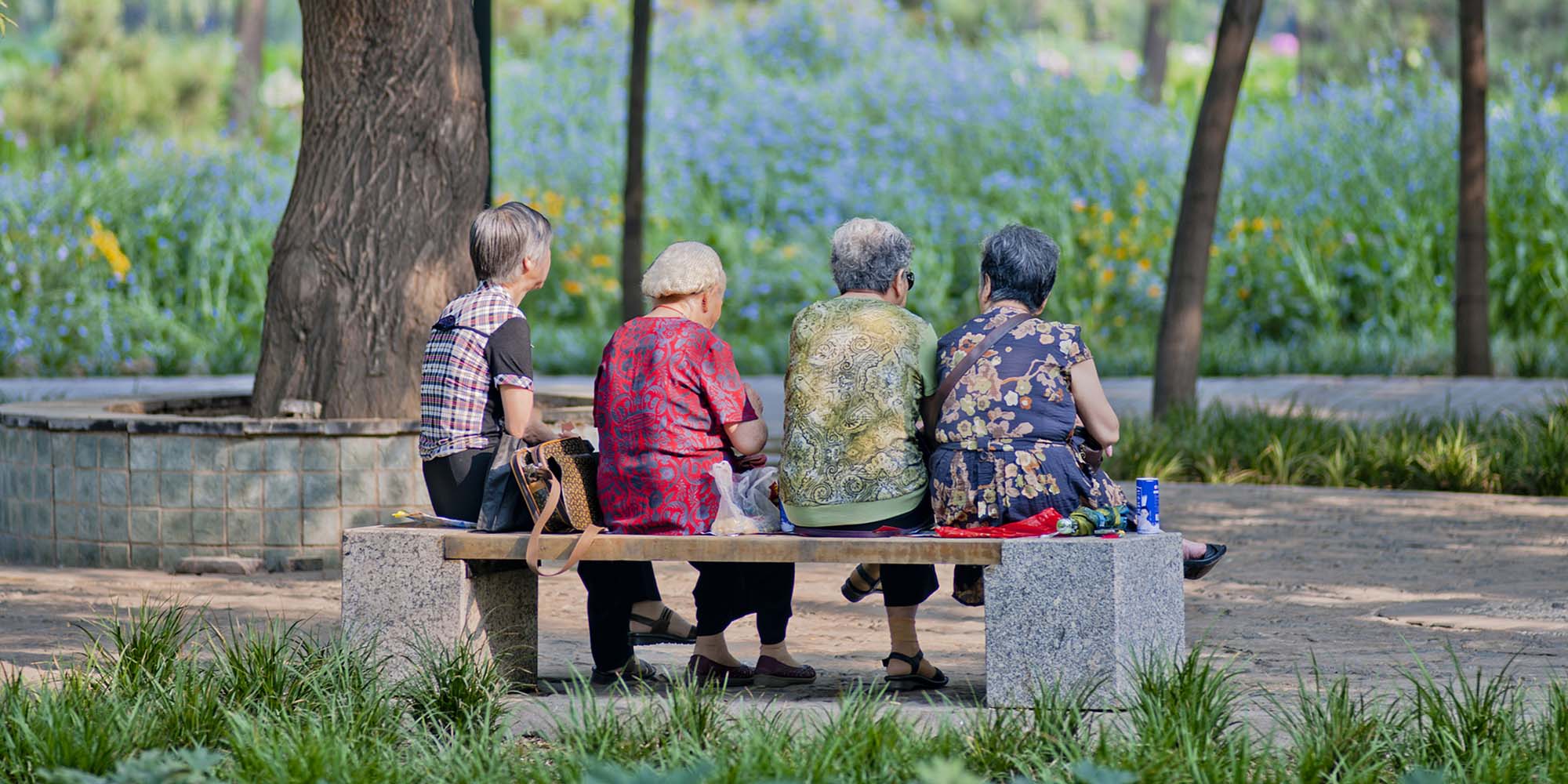 NEWS
Growth in China's Labor Force Slowed Since 2018, Says New Survey
The worrying trend comes amid reports that nearly 20 million workers will retire annually over the next 10 years.
Data from a new survey has revealed that the working population in China grew by just 2.8% over the last five years — a significant contraction from a growth rate of 11.8% recorded in 2018. And with China expected to see the biggest ever wave of retirements over the next ten years, concerns over the country's aging population and its implications on the labor market continue to grow. 
According to a survey published Tuesday by the All-China Federation of Trade Unions, since 2018, the average age of China's workers rose from 37.1 years to 38.3 years. It also underscored that the current working population stands at 402 million people, an increase from 391 million in 2018. 
The survey, conducted every five years since 1982 and aimed at gauging the demands and concerns of China's workers, is based on the responses of nearly 45,000 people in 150 cities. It also noted that on average, a worker received more than 13 years of education — a level just above high school.
Along with the survey, a report in the state-run magazine China Comment on an impending wave of retirements across the country sparked widespread debate on social media about tackling labor concerns. 
According to China Comment, nearly 20 million seniors from the post-'60s generation are expected to retire every year until 2033, and many women over the age of 50 will soon enter the retirement cycle. Presently, men retire at 60, while women in white-collar jobs retire at 55 and women in blue-collar jobs retire at 50.
"The shortfall in skilled workers remains large while a structural labor shortage in the manufacturing sector has emerged since many youngsters are now reluctant to work in factories," stated China Comment. 
According to a 2021 report, by 2025, 10 major areas in the country's manufacturing industry will see an unfilled talent demand of nearly 30 million people.
An earlier report published by a university-led research unit indicated that the average age of the country's entire workforce was 38.8 years old, while noting that nearly half of the blue-collar workforce was aged over 40.
With the national birth rate continuing to fall, people aged over 65 accounted for 14.7% of China's total population in 2021, well above the 7% benchmark used by the United Nations to define an aging society. Incidentally, this year, India is set to overtake China as the world's most populous country. 
In the wake of the looming labor crisis, the government is considering a proposal to postpone the official retirement age. At the local level, too, many provinces have rolled out plans encouraging senior workers to continue working past the retirement age, though such policies have drawn criticism from young Chinese, who find it increasingly difficult to find satisfying jobs. 
In 2020, the eastern Shandong province made retirement a voluntary choice for senior experts, but set a limit for the extension to the age of 65. 
Editor: Apurva 
(Header image: VCG)