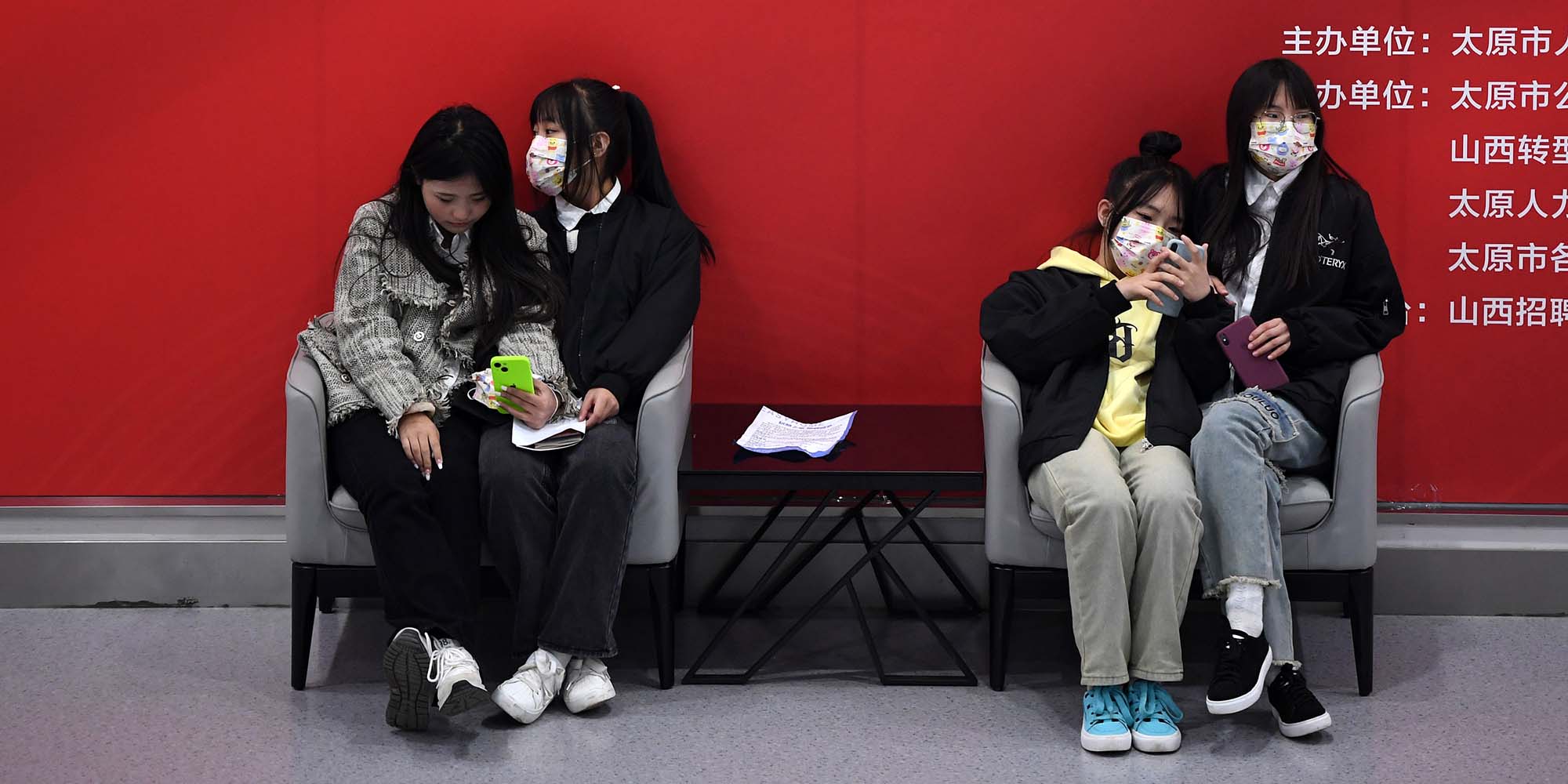 NEWS
For Young Chinese Seeking Jobs, Less Pay Means More Life Balance
Despite an uptick in salaries for fresh graduates, a survey shows that many prefer to prioritize 'happiness.'
The average starting salary for graduates in 2022 was the highest in 10 years; 6.1% of fresh graduates were paid a monthly salary of over 10,000 yuan ($1,437); but more graduates are willing to sacrifice their salary for a better work-life balance. 
These were some of the findings of a survey that surfaced on social media this week, just ahead of the new recruitment season as new graduates across China prepare to start their careers. The annual survey, titled Chinese College Graduates' Employment Report of 2022, was conducted by MyCOS Research, a leading research group funded by CITIC Industrial, last June. 
According to China's Ministry of Education, around 11.6 million students will graduate this year — a record high. 
According to the survey, the average monthly salary for 2021's undergraduates is 5,833 yuan, marking a record high in ten years, though still way lower than the expected starting salary of 10,000 yuan per month. 
The report also shows that the majority of starting salaries range between 4,000 yuan and 6,000 yuan. Only 6.1% of fresh graduates were paid over 10,000 yuan, though it was around two percentage points higher than what the class of 2020 earned. 
The survey also found that many graduates choose to sacrifice their salary in return for a job that offers more "happiness." Such jobs, which usually entail social responsibilities, include doctors, lawyers, and working at state-owned enterprises, where welfare benefits are better.
The conclusion echoes another survey conducted by 51job earlier in January, which found that a vast majority of those interviewed were willing to take jobs that paid less and were less tiring. And over 80% of surveyed human resource managers agreed that the workload was the most important factor for modern employees. 
One of those is 22-year-old Yvonne Yang, who will soon graduate from a top Hong Kong university. "I was thinking about becoming a carpenter upon graduation. As expected, my parents, who paid my tuition fees, rejected the idea. I'm just tired of the endless competition. I want to have my own life," she said. 
Yang submitted her first job application before Christmas and has handed in between one and two every week since then. But until now, she hasn't got an offer that matches her expectations. "Whatever happens, happens. If I don't get hired, I'll go home and take a gap year and be a happy carpenter," said Yang. 
Zhu Yawen, a 26-year-old studying in Beijing who will graduate this year, told Sixth Tone that she's still trying to balance the pressure amidst her career and life.
"It's so hard to get a job this year in this current economic climate," said Zhu. "I have an offer from a state-owned enterprise but am still wavering as the pay is too low. The work there won't be too tiring. I'm afraid I'll get too lazy."
"I'm also worried that I'll eventually lose out if I don't get a good enough job when everything is centered on work," said Zhu.
Editor: Apurva 
(Header image: At a job fair in Taiyuan, Shanxi province, Feb. 18, 2023. VCG)