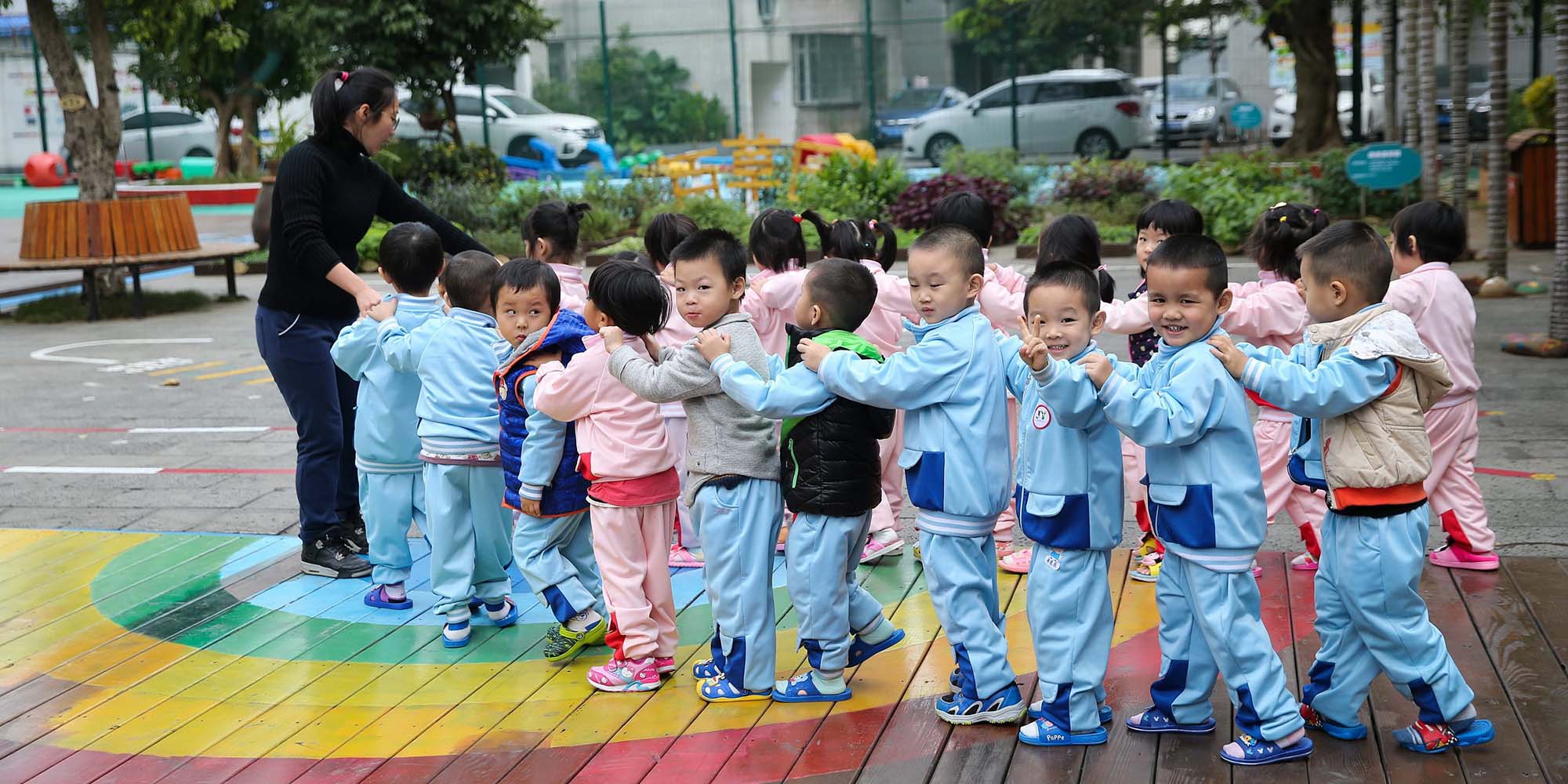 NEWS
Kinder Gone: As Enrolments Dip, Preschools Fight to Stay Afloat
Struggling to woo applicants that are fewer in number, kindergartens once difficult to get into have now lowered their entrance thresholds, and some are close to shutting down.
With preschool enrolments continuing to plummet, privately owned kindergartens across China are staring at the possibility of shutdowns. And it's just beginning. 
Amid plunging birth rates, kindergartens are struggling to recruit pupils, according to local media reports, with the trend likely to persist in the years ahead. Kindergartens previously almost impossible to gain admission into have now lowered their entrance thresholds as they fight over a limited number of applicants, leaving smaller schools on the brink of shutting down. 
Pro-birth policies, including scrapping the decadeslong one-child policy in 2016, triggered a short-lived baby boom between 2012 and 2016, with the number of newborns hitting a peak of 17.23 million in 2017. However, a steeper drop has followed since 2018. The figure nearly halved to only 9.6 million births in 2022 compared with five years ago.
"The sudden decrease of pupils has caught lots of kindergartens off guard," Zheng Wei, principal of a private kindergarten in Nanyang, a city in the central Henan province, told Sixth Tone.
While both public and private schools are feeling the chill, the latter has been hit the hardest. A state-backed kindergarten in Wuhan, the provincial capital of Hubei province, which only recruited the children of their own employees previously, this year opened its doors to anyone — the first time in two decades, according to local media. 
While much sought-after schools can still attract pupils by lowering the recruitment standards, their private counterparts are struggling to cope. "Overall 90% of the private kindergartens I know are suffering, and are operating at only 60% capacity, or even lower," said Zheng, who also offers consultancy services to kindergarten operators. 
There was previously only one public school in Zheng's neighborhood, which could enroll 1,000 pupils. But now there are three schools, with a combined capacity of 3,600 pupils. "This makes it harder for private schools to recruit. Desperate to recruit pupils, it's common for staff from other schools to distribute fliers for their schools outside the gate of my kindergarten these days," he said.
"Moreover, the people running many kindergartens have invested millions of yuan and are forced to operate on low margins," he added.
In addition to the shrinking population, preschool education experts said the disproportionate expansion of kindergartens over the past few years is one of the main reasons for the current dilemma.
In response to the baby boom between 2012 and 2016, both public and private kindergartens mushroomed after the government called to ease enrollment difficulties for pupils.
In 2018, the state council set a national target for the preschool system. Dubbed "5080" — it mandated that by 2020, 80% of all preschoolers in China aged between three and six should be enrolled in public kindergartens and affordable schools, and at least 50% of all pupils should be enrolled in public kindergartens. 
The number of preschools more than doubled from 128,000 in 2011 to 295,000 in 2021, according to data released by the Ministry of Education in April 2022. 
"Authorities should build an early warning system for the preschool population to predict the changes in education resources and improve the resilience of resource allocation so as to avoid risks," Wang Haiying, director of the Preschool Policy Research Center under Nanjing Normal University, said to domestic media.
With the declining birth rate now affecting kindergartens, its impact is expected to be felt soon in primary and middle schools and universities, Qiao Jinzhong, a professor at Beijing Normal University, warned in an interview with local media.  
Editor: Apurva
(Header image: VCG)