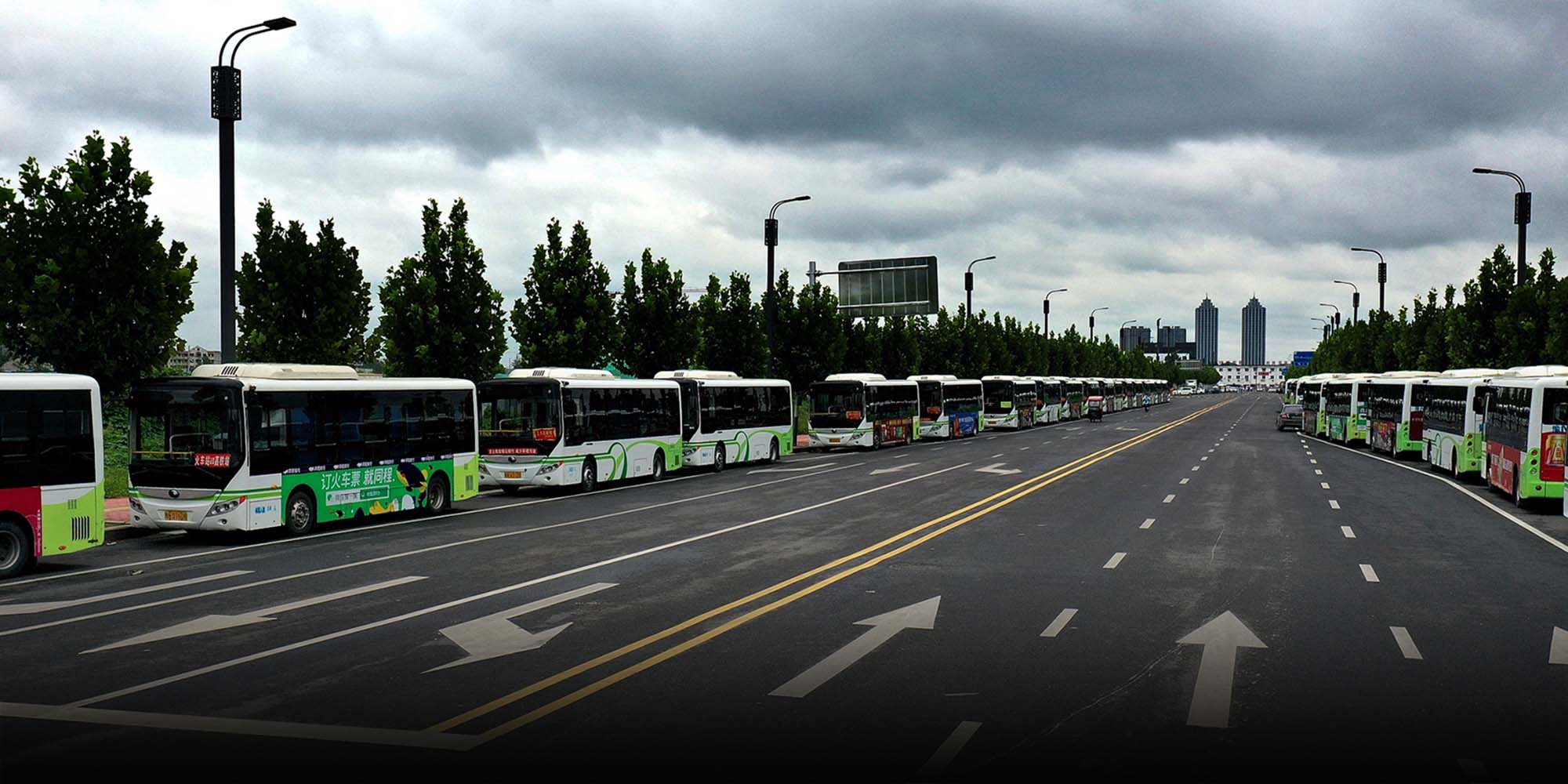 NEWS
As City Bus Service Teeters in Henan, Local Government Steps In
The bus company said it was unable to run buses from March 1 and pay staff, citing a cash crunch.
Hours after the only bus company in the city of Shangqiu announced the suspension of all its services due to a cash crunch, the local government was forced to step in Thursday to ensure urban public transport could continue. 
In a public announcement on their official WeChat account Thursday morning, the Shangqiu Public Transport Company in the central province of Henan said all city bus lines would be suspended starting March 1. 
The company statement, which has since been deleted, said: "In the wake of the pandemic, the adjustment of the national renewable energy subsidy policy, financial subsidy shortage, and other factors, our company is making a huge loss and we are neither able to pay our staff nor charge electric vehicles. Therefore, we are unable to continue undertaking public welfare and livelihood projects."
Hours after the announcement, the local Shangqiu government confirmed the financial difficulties suffered by the company and vowed to help. "The government will investigate the situation and solve the problem. We will ensure the daily operation of urban public transport," the government stated. 
Staff at the company told domestic media that they haven't been paid for the past five months. "The local transportation department spoke to our manager after the announcement was made," said the member of staff. 
Home to over seven million residents, Shangqiu relies heavily on its bus lines and the annual passenger volume is over 83 million. Nominated as one of the top ten bus companies by the provincial transportation department in 2017, Shangqiu had even planned to build one bus station every 500 meters in urban areas by 2025, while maintaining the bus fee at one yuan ($0.14) per ride.
"Without the bus system, what alternatives do we have?" said Wang Shiwei, a 23-year-old student in Shangqiu. "I can think of rickshaws and pedicabs, but they aren't as safe or as cheap."
Despite the city's reliance on buses, public transportation revenues declined in the wake of the pandemic amid movement restrictions. Last May, to reduce costs, several bus lines were cut, with the company announcing that "COVID-19 has severely reduced passenger numbers." 
Moreover, the subsidy budget for bus lines in 2022 was reduced by half of what it received the previous year, according to official government data. 
Earlier this month, the northeastern Heilongjiang province witnessed a similar problem when the bus company for Mohe City announced the suspension of services, citing financial turmoil. Then, too, the city government was forced to intervene and ensure that services were continued and wage concerns addressed. 
Editor: Apurva
(Header image: Buses in Shangqiu, Henan province, Aug. 27, 2021. VCG)