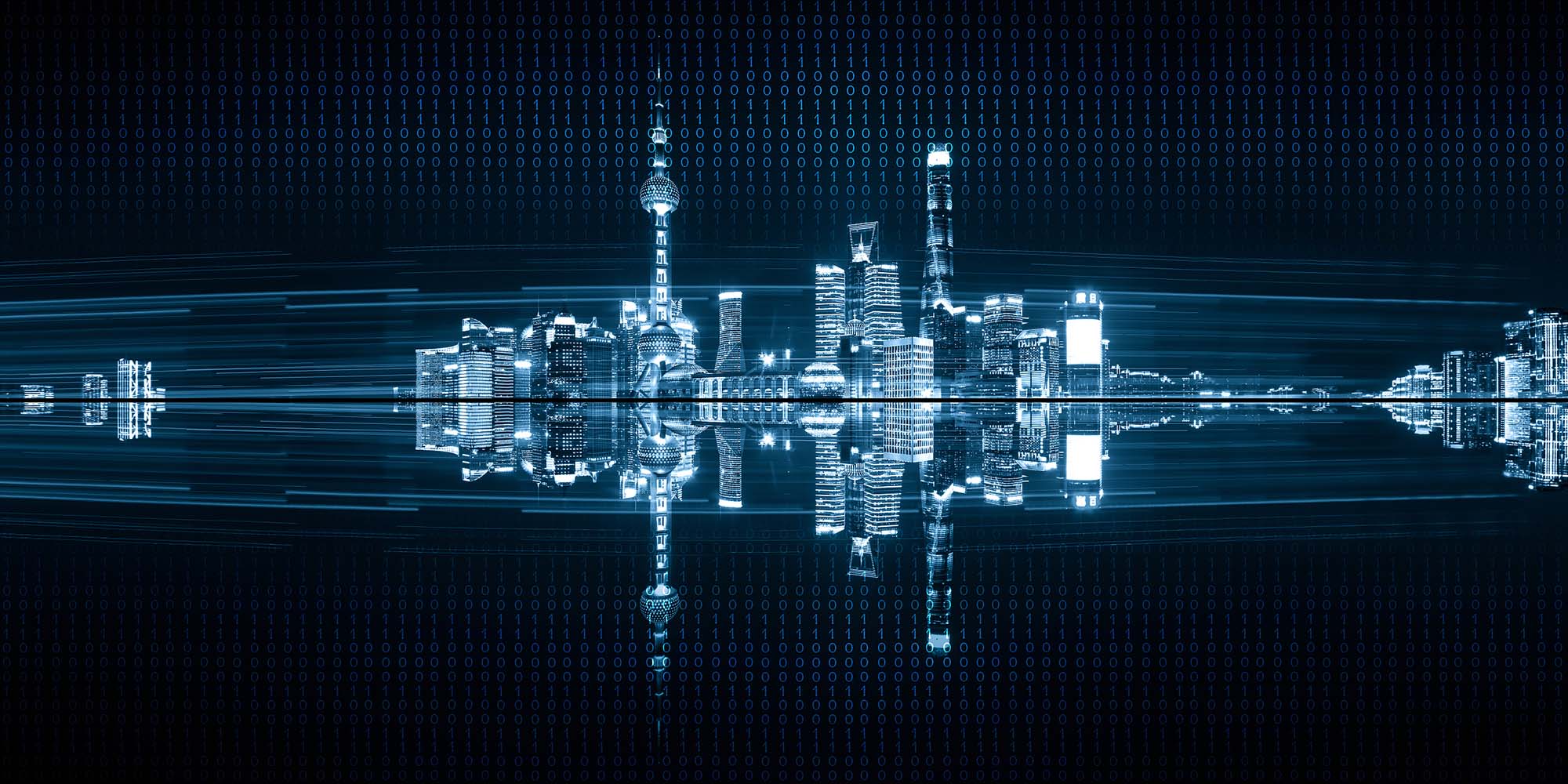 NEWS
To Spur Growth, Shanghai's Districts Bank on Digital Economy
Key plans include accelerating digitization, improving hi-tech enterprise clusters, and better technical support.
In a bid to fuel Shanghai's recovery after years of pandemic-related disruptions, district governments are gearing up to boost the city's digital economy. Projects include accelerating digitization in key industries, strengthening the construction of hi-tech enterprise clusters, and improving technical support. 
"There is a wide consensus that the digital economy represents a major trend in the next round of economic development," said Wu Qinan, deputy director of Shanghai Jing'an District Science and Technology Commission, at a briefing Wednesday.
A powerhouse in developing high-end technologies such as big data, cloud computing, blockchain, and artificial intelligence, Jing'an plans to optimize the digital enterprise ecosystem and attract more talent to its industrial clusters. In 2021, the digital industry achieved growth of 40% and contributed a record-high 8% of overall tax revenue in the district.
Jing'an also hopes to further promote digitalization in sectors like culture, finance, retail, and healthcare in its working plan, and strengthen the city's data communication system by building up more digital infrastructure, said Wu. 
Shanghai has set its sights on GDP growth of 5.5% in 2023 after a slowdown last year. According to the city government's work report published in January, 18% of the overall production would come from the growth of core industries related to the digital economy. 
In Shanghai's Yangpu District, which comprises more than 1,200 hi-tech enterprises, officials said Wednesday that they would help smart enterprises build a better framework to improve the digital economy, especially in making technical breakthroughs and applications, as well as funding. The district aims to build up a group of university-led research centers and foster collaboration between university and enterprises.
Shanghai has led the nation in developing the digital economy, according to a survey by the China Academy of Information and Communication. In 2022, the financial center also released regulations supporting the development of high-tech sectors, including artificial intelligence and the metaverse, among others. 
Editor: Apurva  
(Header image: VCG)