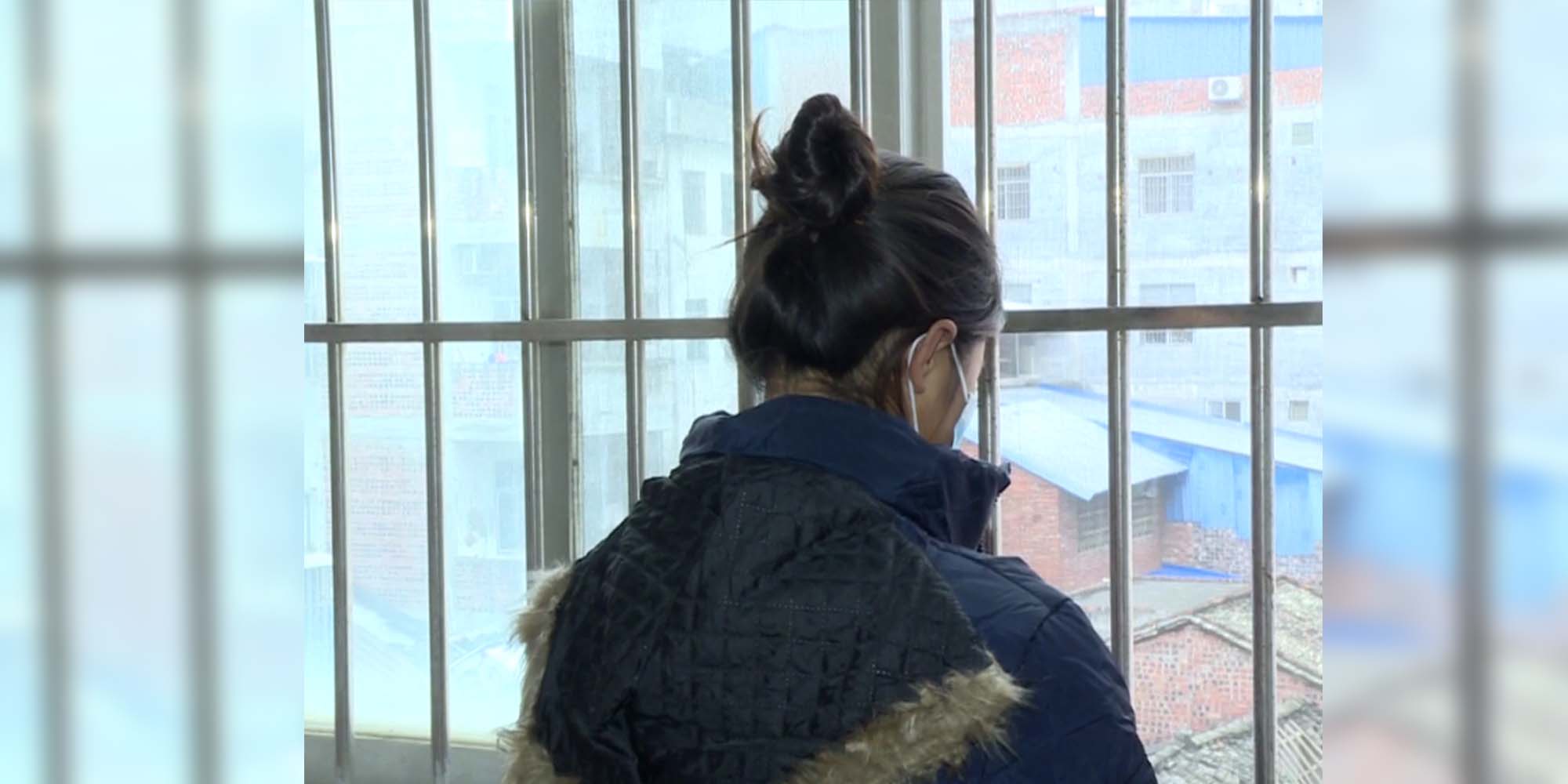 NEWS
Cops Rescued Minor Forced Into Marriage, Then Sent Her Back Home
'Sold' by her family for 260,000 yuan, the teenager had managed to escape twice. Her plight sparked an outcry online.
Walking through a public restroom, a police officer stops at a stall. The door opens and inside are a woman and a teenager. Looking scared, the teenager is reluctant to leave and cautiously peers out. The officer assures her that "nobody else" is around. She later tells the officer: "My parents sold me."
This short, yet dramatic video of a 16-year-old girl seeking police protection in southern China's Guangxi Autonomous Region from her fellow villagers forcing her into marriage surfaced online Monday. 
The teenager, a resident of the southwestern Sichuan province, was rescued and then taken to a local child protection center under tight security. However, police found themselves at the center of a storm after they announced that she was  allowed to return home with her family. 
According to the police, they, along with civil affair authorities and the local women's federation, had mediated negotiations between her and her family. The incident, once again, highlighted concerns in China about parents forcibly marrying off underaged girls for a price worth thousands of yuan. 
Incidentally, it was the teenager's second attempt to escape her impending marriage. According to local media, the teenager was told that she would be married to someone of her parent's choice in exchange for betrothal gifts of 260,000 yuan ($37,830). 
In defiance, she fled south to China's Guangdong province where she became a migrant worker — until the groom's family spotted her. Last week, the groom's relatives found her at her dormitory and tried to forcibly take her back to their hometown.
On their way back, the teenager, on Feb. 14, managed to give them the slip while pretending to use the restroom at an expressway service center in Tiandong County in Guangxi's Baise City. She sought help from a member of staff at the service center, who in turn alerted the police. 
But the police's handling of the case has now triggered widespread debate online, with many criticizing authorities for "sending the girl back to hell." 
"Do you think she will get another chance to escape?" asked a user on China's microblogging site Weibo. "This is nothing but human trafficking," said another.
In response to growing criticism, a representative of Tiandong County's women federation told local media that they had communicated with the women's association in Sichuan, who have vowed to pay the teenager monthly visits to ensure her safety. 
The minimum age for marriage in China is 22 for men and 20 for women, though child marriages are still prevalent in some areas. 
Song Chunlei, a lawyer from Shanghai Ganus Law Firm, told Sixth Tone, "Child marriages and forced marriages are both legally prohibited in China. This marriage is invalid and the girl's parents should return the 260,000 yuan gift." 
He added that by forcing the girl back home, the groom's family may also face charges of illegal detention and forced marriage, which carry prison sentences of up to three and two years respectively. 
"The girl's parents obviously violated laws by pressuring their daughter into marrying a man without her consent, but we lack the evidence of them using violence or abuse," said Song. He added that the girl's parents should take legal responsibility if they helped the groom's family track her down in Guangdong. 
Editor: Apurva.
(Header image: The teenager at the local child protection center in Tiandong County, Guangxi Zhuang Autonomous Region, Feb. 17, 2023. From Weibo)