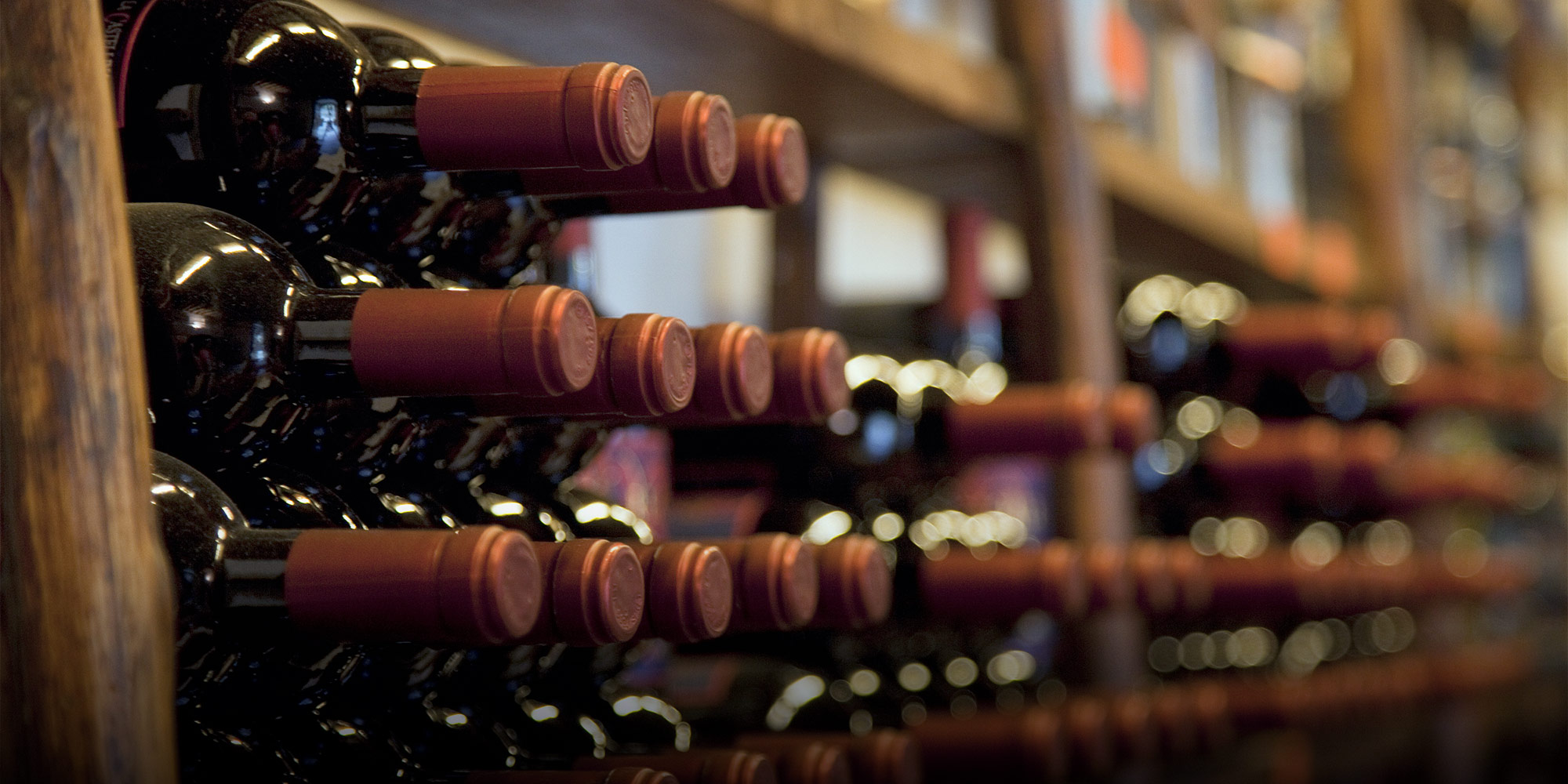 VOICES & OPINION
As International Competition Mounts, Can China's Wineries Survive?
Since 2016, reduced tariffs on imported wines have taken a bite out of domestic producers' market.
This is the third in a three-part series on China's wine market. Part one can be found here, and part two here.
Around a decade ago, Chinese wineries seemed poised for greatness. With a rapidly expanding domestic market and more land under vines than France or Italy, observers wondered if the world was witnessing the emergence of a new "wine superpower."
To an extent, those predictions have been borne out. Although production has fallen in recent years, quality wines from regions such as the Ningxia Hui Autonomous Region continue to win global awards, and more than 60 Chinese wineries are now listed in "The World Atlas of Wine." The country has also played host to a number of important international wine competitions and exhibitions, helping attract some of the world's top wine experts to share their expertise with Chinese growers.
Yet, it's rare to see a Chinese-made wine on the shelf of any self-respecting middle-class consumer in Beijing or Shanghai. The reasons for this are complicated but boil down to the blurring of lines between the country's domestic and imported wine markets. Prior to 2010, the two were nearly wholly separate. The imported wine market focused on high-end "vanity spending" among the nouveau riche, while massive state-owned firms like Changyu, Great Wall, and Dynasty sold cheap bottles of industrialized, mass-produced wines to middle- and lower-class households.
The lack of competition between the two groups of sellers allowed them to share the dividends of China's steadily growing wine market. After 2016, however, tariff reductions on imported wines and the rise of cross-border e-commerce put imported wines within reach of even ordinary consumers — and pitted domestic producers against their international counterparts.
For many consumers, it hasn't been much of a contest. Cheap "new world" wines from Chile and South Africa offer far more variety than industrial state-owned producers. In 2015, imported wines accounted for 32% of the Chinese market; by 2020, this figure had risen to more than 50%.
The fallout has not been limited to producers like Changyu and Great Wall. Almost a third of large wine firms have reported losses, according to official statistics, with conditions worsening during the pandemic. Even in Ningxia, where the local government has offered support to local growers, producers are under pressure. An employee of Xixia King, a state-funded wine company founded in 1984 with 4,400 hectares of vineyards, told me that, while large-scale production can bring down costs, the high costs associated with the winter-proofing of vines in Ningxia's frigid climate pose a unique challenge to local growers. To control expenses, most of the wine the company produces is table wine that isn't stored in oak barrels and must be sold quickly. In order to get the wine out the door and recover costs sooner, the enterprise resorted to increasing the number of its authorized distributors, selling to other brands, and offering customized bottles for companies to give as gifts.
Smaller boutique wineries are in some respects better positioned to weather the storm, but even they are struggling to adapt to the new market. Take Chateau Septembre, for example. Founded in 2009 as a family-run winery in Ningxia, it is owned and run by a pair of sisters in their thirties. The elder of the two quit her government job to travel to Bordeaux and Burgundy in France to learn about the wineries there, while her younger sibling obtained a master's degree in winemaking in China. Their winery produces around 50,000 bottles a year, about 30% of which they sell through their personal network to wine lovers, 30% to restaurants, and the rest to various companies.
Although the winery is relatively unknown in China, its prices are not low: An average bottle sells for more than 300 yuan ($54), equivalent to the price of regional wines from Burgundy and Cru Bourgeois wines from Bordeaux. The younger of the sisters, Gao Yujie, explained that this is because boutique wineries in China are relatively young and are still paying off the high costs of bringing land under cultivation.
To produce fine wine, growers need to import expensive oak barrels from France or the United States. In addition, the new generation of Chinese winemakers has yet to truly master the necessary techniques. Boutique wineries must also select good terroir to produce unique wines with different flavor profiles, which again leads to higher costs.
In the face of these challenges, both large state-owned enterprises and new boutique wineries are exploring new revenue streams. Older and more established large wine groups such as Changyu and Xixia King have started developing alternative businesses like wine tourism. For example, Xixia King owns a winery in a scenic area east of Ningxia's Helan Mountains. Other firms have begun aggressively pursuing the online market, even launching online-only products with branding and labels targeted at younger consumers.
As for boutique wineries, while some have introduced wine tours, most see tourism as a way to boost their name recognition rather than a viable business. Many are still focused on improving the quality of their wines in the hopes of becoming profitable. But high costs, low production volumes, and short operating times remain an insurmountable challenge, at least for now.
Translator: David Ball; editors: Cai Yiwen and Kilian O'Donnell.
(Header image: Martin Child/VCG)