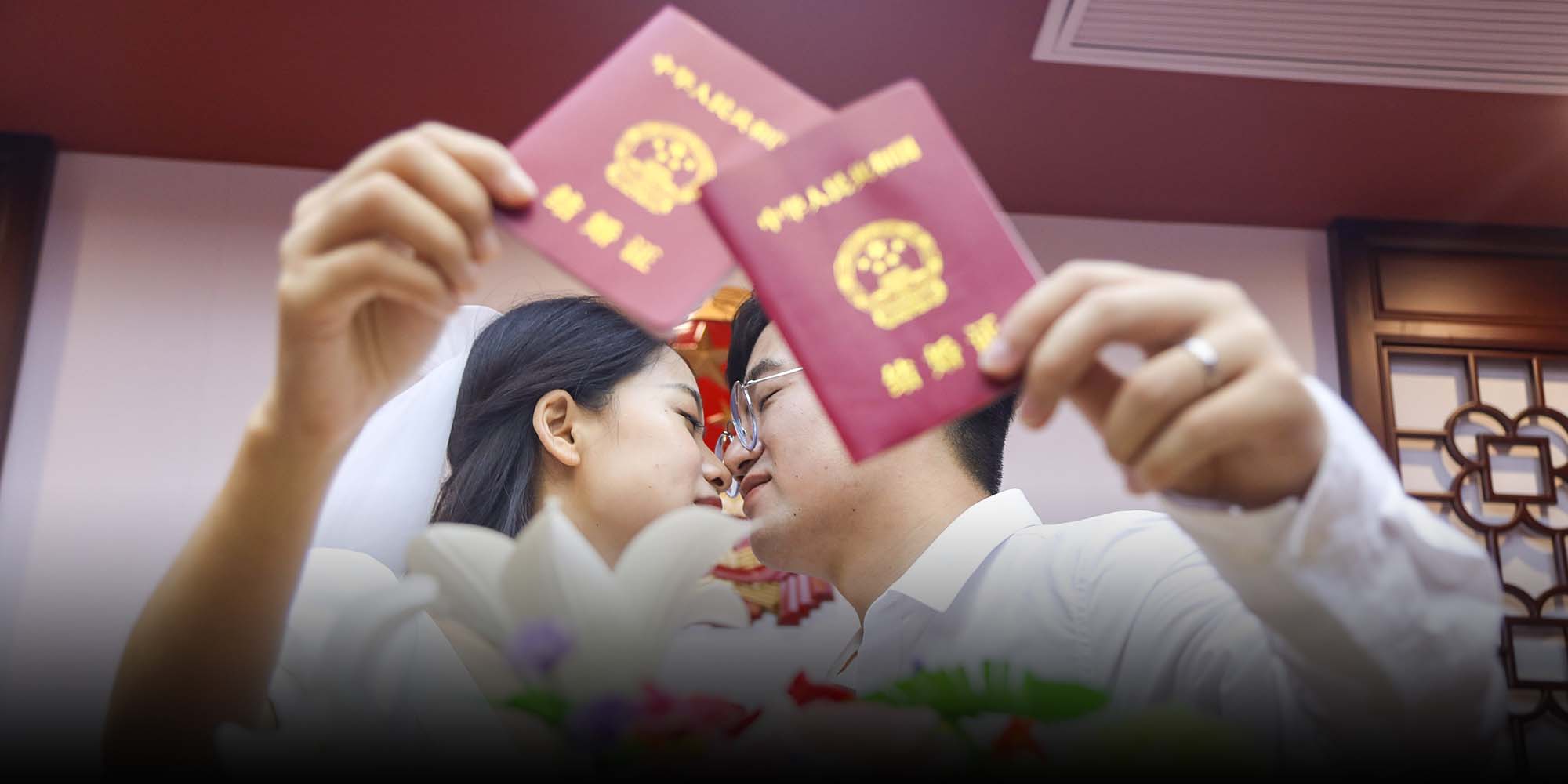 NEWS
Taking it Slow: China's Gen Z in No Hurry to Walk Down the Aisle
New data shows the average age for marriage in 2022 in several provinces was nearly 30. In 2010, it was 24.
China's young are getting married later than ever before. 
New government data shows that the average age for Chinese getting married in several provinces in 2022 was nearly 30, much higher than 2010 when the average age was 24. The trend only adds to growing concerns over the country's population growth.
Marriage registration data released by civil affairs departments from multiple provinces including Jiangsu, Zhejiang, Henan, and Guangxi shows that the average age of residents getting married was between 27 and 30 in 2022, domestic media reported.
In the eastern Jiangsu province, the average age for those getting married for the first time was 27.49 in 2022, compared with 27.29 in 2021, according to data released by the Jiangsu Civil Affairs Bureau Tuesday. The total number of couples who registered for marriage in Jiangsu was 412,286 in 2022, the fifth consecutive year that the number had dropped.
The average age of residents in the central Henan province tying the knot was 29.35 in 2022, while in Hubei province it was 32.11, local media reported. 
For some years now, China's young have delayed getting married. Multiple reports have pointed out the trend across the country as more shift their priorities to their careers while also facing social and financial pressure to start a family. China's national average age for marriage was 28.67 in 2020, up from around 24 in 2010, according to a report on the 2020 national census.
China's marriage law stipulates that the minimum age for marriage is 22 for men and 20 for women. Though earlier marriages after reaching adulthood are expected traditionally, getting married later — at 23 for women and 25 for men — as defined by the government was once encouraged as part of the country's attempt to control population growth. However, marrying later has surged among Chinese millennials, leading to historically low marriage rates over the past few years.
The decline can be attributed to a dip in the number of people above the legal marriage age and a change in attitude toward the institution. For some years now, the trend has had many demographers worried as the country faces the heightened pressure presented by a shrinking population.
Editor: Apurva.