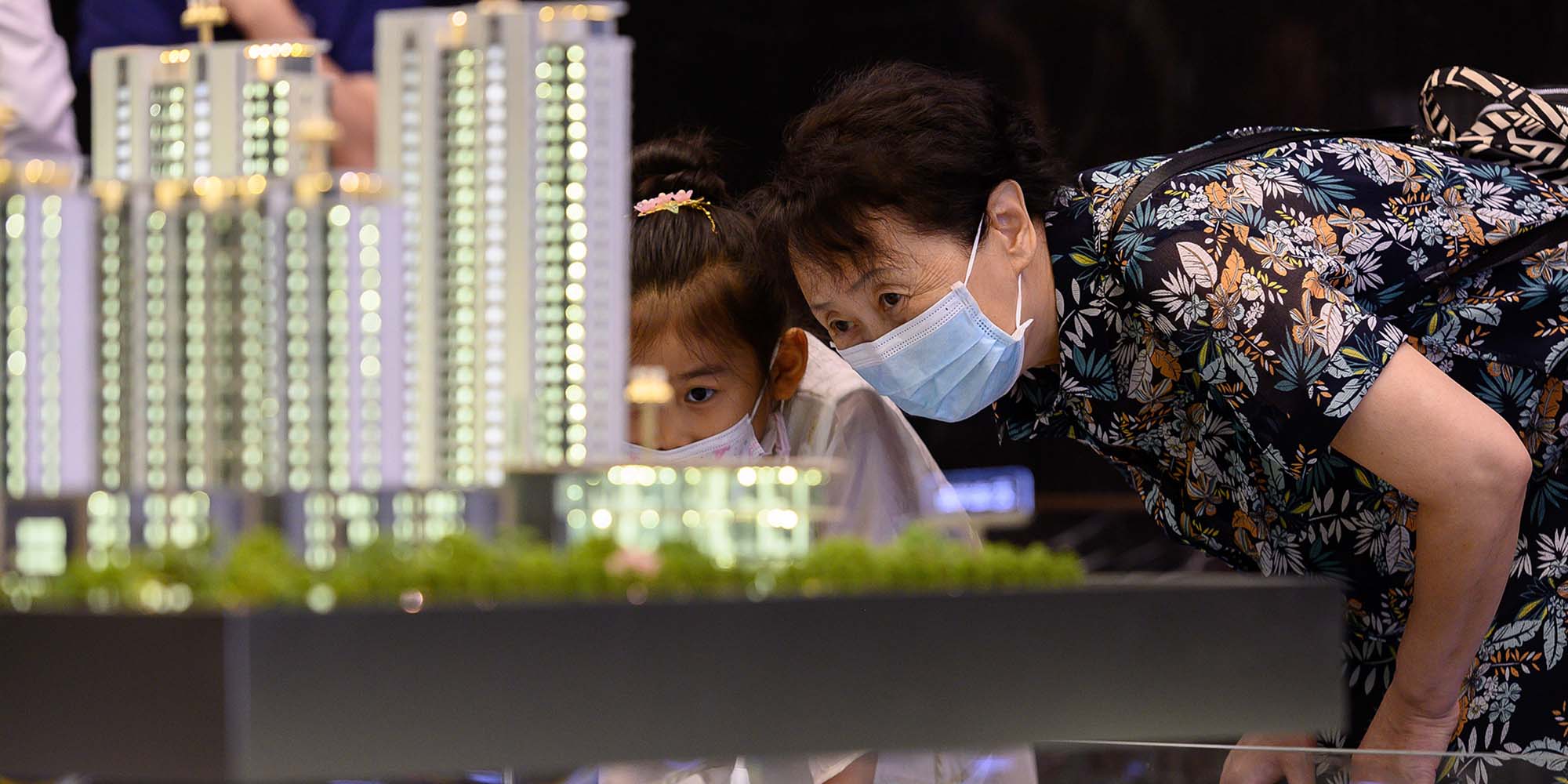 NEWS
Staring at a Property Glut, Banks Tap Middle-Aged Home Buyers
Banks are extending the age cap for borrowers, meaning a 50-year-old home buyer can now apply for a 30-year mortgage term.
Amid a lackluster housing loan market and faced with an aging population, China's commercial banks are extending the maximum age for home buyers to access mortgages. 
Multiple commercial banks have extended the age cap for borrowers to end mortgages from 70 to 80, domestic media reported Tuesday. Under the new rule, a 50-year-old home buyer can now apply for a maximum mortgage term of 30 years if feasible. To access the same mortgage term previously, buyers had to be under the age of 40.
A regional branch of the state-owned CITIC Bank in Nanning, in southern China's Guangxi Zhuang Autonomous Region, initiated the trend this week. At least eight property sellers in the city have since started advertising the new mortgage policy to buyers, according to local media. 
A handful of other regional branches of CITIC Bank and Beijing Bank soon followed suit to launch similar policies in Beijing and Ningbo in eastern China's Zhejiang province. 
Other banks announced moves to extend the maximum age to start a mortgage too. The Hangzhou branches of CITIC Bank and Beijing Bank eased the age cap for residents to 75. Currently, most banks set the maximum age to start mortgages at between 65 and 70. 
The news quickly attracted attention online, sparking discussions on the feasibility and possible risks such policies present in a country where the average life expectancy in 2021 was pegged at 78.2 years.
"I might lose my job at the age of 35, retire at 65, and pay my mortgage at 80. What a life," commented a user on Weibo, the microblogging platform.  
The home loan policy tweaks underline a potential change in retirement policies which highlights China's graying demographic. China is expected to announce plans to delay the retirement age to 65 by 2055, according to a recent report by CITIC Securities, a sister corporation of CITIC Bank which led the new trend. 
"The policy targets China's 40-59-year-old middle-aged demographic, an affluent group that represents 31% of China's population," Yan Yuejin, a research director at Shanghai-based E-house China R&D Institute, told Sixth Tone Wednesday. "Giving such a group access to more loans will facilitate both the rigid and upgrading demands for house purchases." 
"To some extent, it could be one kind of 'relay loan,'" he said, referring to the personal housing loan where parents and children act as co-borrowers. Children will have to continue to pay the debt when their parents fail to do so.
Marked by halted construction and a spike in foreclosures, China's real estate sector has been hit by a debt crisis over the past few years. Governments and financial institutions hope to revive the sector by offering smaller down payments and lower mortgage rates and even incentivizing state sector workers to buy unsold housing at discounts. Suffering from a sluggish market, banks are also seeking new customers with reliable incomes.
Editor: Apurva
(Header image: VCG)