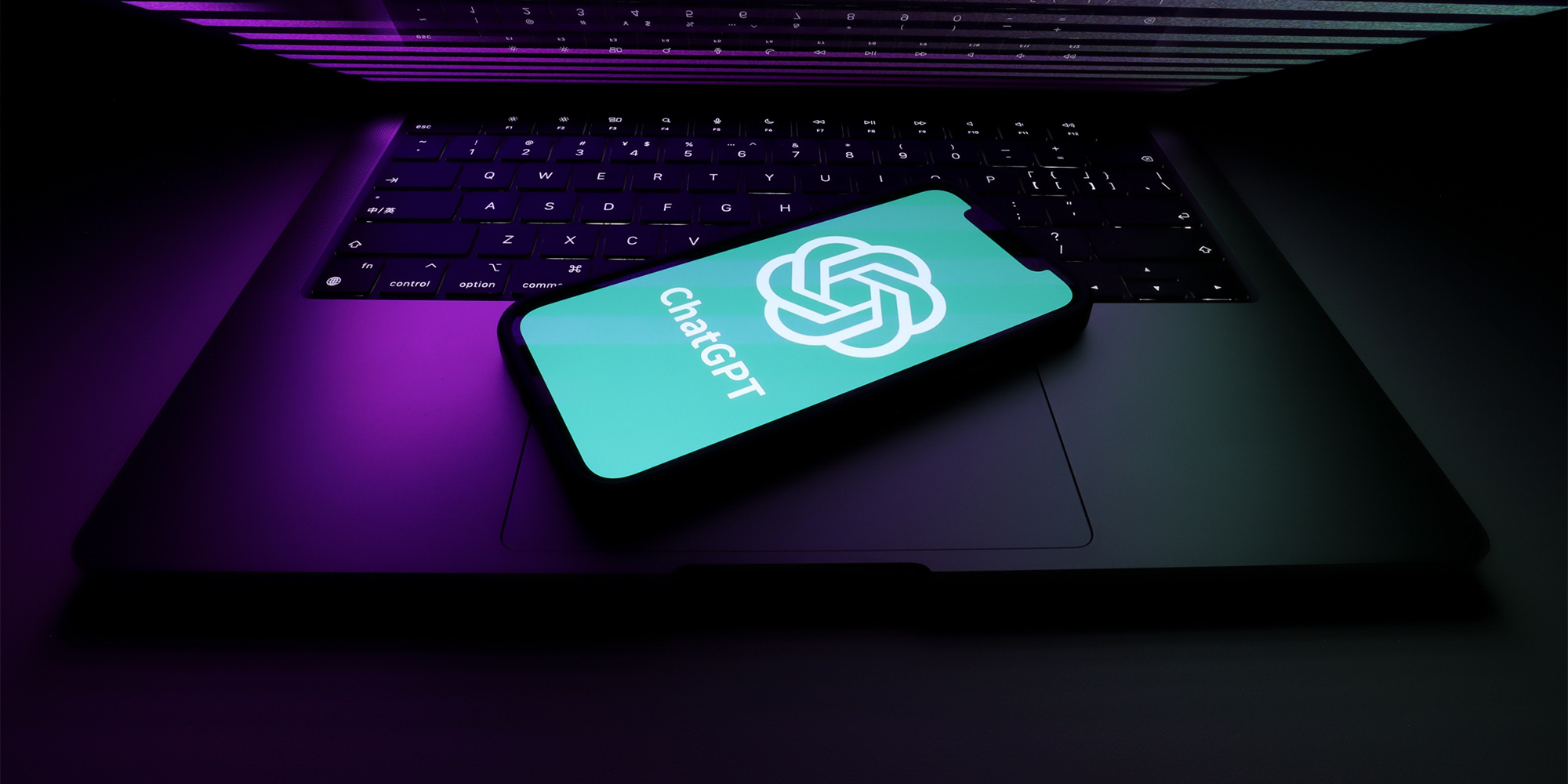 NEWS
In China, Copycats are Trying to Cash in on ChatGPT Hype
On social media, over a dozen accounts have offered chatbot services; some are free, while others charge annual fees of up to 999 yuan ($147).
In just a few months since it was released last November, ChatGPT's incredibly convincing, almost-human replies to queries have made it an internet sensation. And while China's tech giants have all announced similar projects, ChatGPT already has its copycats online.  
As the AI product soared in popularity, a search on WeChat, China's social media superapp, shows over a dozen accounts offering similar services: They claim users can chat with a robot through mini-apps and websites. 
But in stark contrast to ChatGPT, an advanced AI chatbot trained by OpenAI and released for free, some copycats charge an annual fee of up to 999 yuan ($147) for unlimited access following several free trials.  
"Artificial intelligence ChatGPT is neither a script nor software. It's a 'human' capable of knowing and doing everything, and giving original answers based on its own thinking," stated the introduction of an account named "AI Asking Robot," which claimed to offer users access to a chatbot.  
Another account, dubbed "ChatGPT Portal" operated by an individual, priced its services at 66 yuan per month, for which users could make a maximum of 1,200 queries. The service was blocked by WeChat on Friday after the platform noted it had received accusations of "malicious fraud" by users.
Chu Jiang, a senior lawyer at a Beijing-based law firm, told Sixth Tone's sister publication The Paper that ChatGPT copycats could constitute multiple legal violations, ranging from market fraud to unfair competition. "Running such programmes may lead to criminal charges," he said.
The responses from the copycats are less promising than expected too. Asked "Who is your father?" one chatbot replied, "My father is John Smith," an answer vastly different from ChatGPT which recognized that it was a trick question.
Chen Lijiulie, a tech influencer who tracks AI technology and runs a Chinese ChatGPT community, said such products were either application programming interfaces for GPT-3, ChatGPT's predecessor, or unrelated chatbots developed domestically. 
"ChatGPT hasn't launched its service in China or granted its operating authorities to any Chinese entities," Chen told Sixth Tone.
But on social media, ChatGPT has taken the country by storm, with many tech experts and companies keen on riding the AI wave. According to an analytic report based on Google Trends, as of Jan. 23, search interests have skyrocketed around the world following the launch, with most of them coming from China.
Every day, a growing number of Chinese users on social media have been sharing their experiences of generating content from conversations with ChatGPT. On Thursday, domestic media reported that some merchants on China's biggest e-commerce platform Taobao had raked in thousands of yuan by helping users register for ChatGPT services. The platform has since taken down such advertisements.
Chen has seen the spike in interest firsthand. His community grew from zero to 2,000 members in just the past two weeks. He told Sixth Tone that most users in his community are students using the service to generate content and edit college application materials. Meanwhile, white-collar professionals use ChatGPT to rid themselves of text-related work, such as summaries and marketing content.
However, many influences rued the registration barrier in China, which has kept many users away from an important piece of technology. Chen, who has "frequently" tested the popular chatbot with thousands of queries in both English and Chinese, told Sixth Tone that the chatbot also became "much less" intelligent in Chinese due to a lack of training in its model.
"While you can ask ChatGPT to write an article in the style of Shakespeare, you can't ask it to do one in the style of Lu Xun," says Chen, referring to the famed Chinese writer. "But so far it is powerful enough to vastly change our lives, especially in increasing our work efficiency."
In the past few weeks, several Chinese technology giants like Baidu and Alibaba have reportedly beta-tested ChatGPT-like products. The growing hype surrounding OpenAI's technology has lured investors to invest hefty sums of money into companies researching AI. 
But in a commentary published on Friday, the state-run Economic Daily argued AI products still "have a lot of room for improvement and face a lot of challenges in their future development."
"The impact of the technology on humans, industry, and society doesn't rely on the hype it creates, but to what extent it can reshape current thinking, organization, and commercial patterns and form a sustainable closed loop," the newspaper stated.
Editor: Apurva
(Header image: VCG)