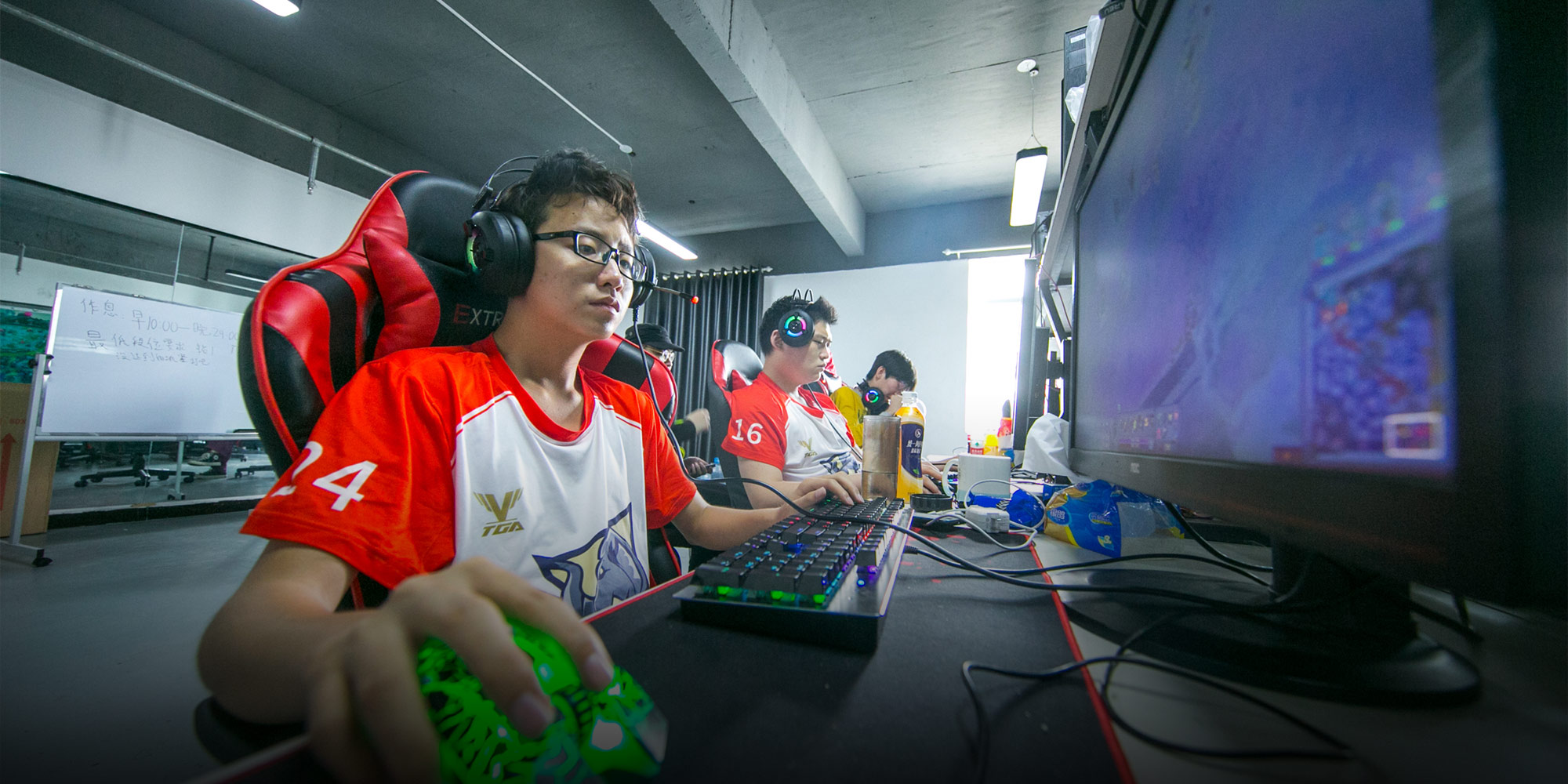 VOICES & OPINION
Can China's Esports Athletes Mount a Comeback?
Last year was a disaster for the country's once dominant esports teams, from "Dota 2" to "Counter-Strike." What happened?
After years of diminishing results, China's ambitious esports programs may finally have hit rock bottom. Eight years after The International, the most prestigious and remunerative "Dota 2" tournament, featured an all-Chinese final and five Chinese teams in the top eight, Team Aster led all Chinese entrants in 2022 with a fourth-place finish. Similar trends can be seen in other high-profile titles, including the premier first-person shooting game "Counter-Strike."
Even the one bright spot, "League of Legends," is something of a glass-half-full situation as far as many fans are concerned. Although China-based EDG took home the World Championship in 2021, many of the top Chinese teams are increasingly dependent on Korean talent to stay relevant. EDG's win might have sent delirious fans pouring onto China's streets and university campuses, but close followers of the sport saw little threat to South Korea's stranglehold on high-level play: All of EDG's rivals in the final four were Korea-based teams, and EDG itself featured two Korean players in its championship lineup, including the finals' most valuable player.
It wasn't always this way. Less than two decades ago, homegrown players like Li "Sky" Xiaofeng were bona fide stars in China for their success on the early esports circuit. Chinese fans have spent what feels like forever waiting for a new generation of elite players to emerge. So where are they?
The obvious culprit for Chinese esports' poor run of play is COVID-19. Dispersed local lockdowns kept team members apart and made practice difficult. The lack of international flights in and out of China imposed further strains on teams' logistics as they struggled to navigate the international calendar. In the case of Xtreme Gaming, a Chinese "Dota 2" squad, the lack of match opportunities seemingly contributed to a lack of understanding of foreign teams' tactics. These issues were especially acute on the "League of Legends" circuit, where teams are often made up by players of mixed nationalities and regular in-person training is vital.
But this narrative misses the deeper problems haunting China's esports scene. Chief among these is demographics: Despite a vast player pool from which to draw, China's next generation of esports stars is missing in action because young Chinese simply can't put in the time needed to master competitive play. Sky, who won back-to-back golds at the World Cyber Games in 2005 and 2006, is the poster boy for this shift. Growing up before "gaming addiction" became a moral panic, he was free to spend his teenage years eating, living, and practicing in smoke-filled internet cafés.
That's all but impossible nowadays, as the rise of an education-obsessed middle class and repeated government campaigns against gaming addiction have led much of Chinese society to view gaming as a personality defect, not a career. For years, the government has sought to restrict minors' access to games and keep kids out of internet cafés. Some doctors and rehab centers went further, advocating "treating" gamers with electroconvulsive therapy before the practice was finally banned.
Another related factor is the 2021 decision to raise the age threshold for professional esports teams from 14 to 18. Setting aside the fact that, had this new rule been in place at the start of Yu "JackeyLove" Wenbo's career, he never would have won a world championship at 17, it's made training new players increasingly difficult, especially in the absence of a strong amateur scene.
This is all in direct contrast to South Korea, where amateur tournaments, many of them centered around the internet café scene, continue to funnel ambitious nobodies into the talent pipeline. Top prospects may enter the youth academy system as young as 12, giving them an almost insurmountable edge by the time they hit their playing peak. It's not just about who is faster to press a given button — those six years of professional training are vital when it comes to responding to unexpected situations or tactics.
Given its shrinking talent pool, the future of Chinese esports will depend on smart management and investment. Neither have been in evidence over the past few years, however. Although the National Administration of Sports officially recognized esports as a sport in 2003, the office responsible for overseeing the sector's development is small and often comes off as amateurish next to its South Korean counterpart, which battled hard against a campaign by Korean health officials to crack down on gaming addiction.
Instead, China's esports scene is often swept up in broader regulatory campaigns against the gaming industry. In 2021, China suspended approvals for new games, a measure that had a severe knock-on effect on esports, as the game companies affected were also the country's biggest esports boosters. The number of young gamers in China dropped by 40 million between 2020 and 2022, according to one report. Tencent, always a bellwether, cut its gaming staff in May 2022 and followed that up with another round of layoffs in November.
International developers also appear to be rethinking their China strategies. A recent example is the spat between Activision Blizzard and its Chinese partner NetEase over a licensing agreement for some of Blizzard's most popular titles, including "World of Warcraft" and "StarCraft" — the title that earned China its first international esports championship all the way back in 2001. Blizzard has since announced that players whose primary residence is in the Chinese mainland will be barred until further notice from participating in official tournaments for games like "Hearthstone."
With a population of 1.4 billion and strong internet infrastructure, China should be an esports powerhouse. Instead, esports fanatics have found themselves in a situation not unlike that facing fans of China's beleaguered men's soccer team: rooting for a shrinking talent pool and diminishing results. The last transfer window for "Dota 2" and "League of Legends" felt like a game of musical chairs, as the same front-line players shifted from team to team with no replacements on the horizon.
To be clear, none of these issues are unique to China. But the example of South Korea shows that it's possible to deal with them in a far more flexible, patient, and effective way. As long as gaming is treated solely as a social problem, and not a sport, it will remain almost impossible to reverse Chinese esports' declining fortunes.
There are signs of a policy shift. The end of the country's "zero-COVID" policy will finally allow esports teams to travel, train, and play together again, and the recent restart of game approvals could revive industry support for esports. Even gaming addiction is being reframed. And the past generation of champions are still around; a few of them are even becoming coaches and club managers, helping to train their successors.
As in soccer, population size is no predictor of success. If China wants to return to the top of the esports world, it needs smarter management, better training, and a willingness to treat players as athletes, not addicts.
Editors: Cai Yineng and Kilian O'Donnell.
(Header image: "League of Legends" players take part in a training session in Zhengzhou, Henan province, July 2020. VCG)