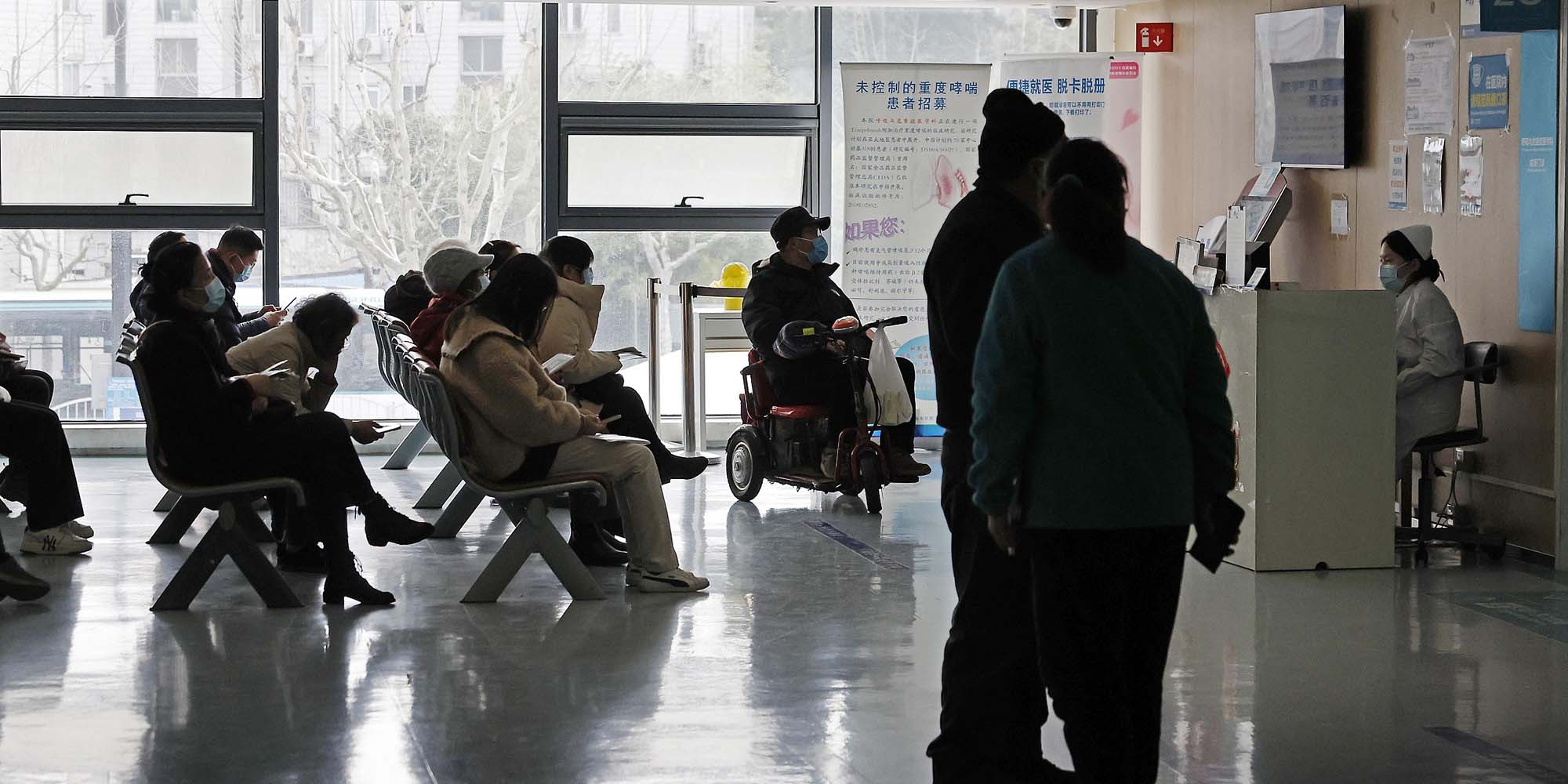 NEWS
'It's Finally Over,' Say Doctors in China as COVID Cases Ebb
While the government announced late in January that the current wave had ended, hospitals say operations are slowly returning to normal.
For the first time in weeks, Dr. Song Hong is thrilled.  
The chief cardiologist, who's worked for nearly 20 years at Chaoyang Hospital, a leading institution in Huainan in the eastern Anhui province, finally started treating cardiovascular patients at his department after the Spring Festival holidays.
"It's finally over," he told Sixth Tone over the phone Wednesday, his relief evident. "The chaos in the aftermath of the COVID-19 outbreak is finally over." 
Late in January, China's Center for Disease Control and Prevention (CDC) announced that the current COVID-19 epidemic wave had ended. The report compiled surveillance data from Dec. 9 to Jan. 23 and was published on the Chinese CDC Weekly website. 
In hospitals, doctors Sixth Tone spoke with confirmed that cases had decreased drastically compared to late December and early January and that hospital operations were slowly returning to normal. 
Since ending its strict "zero-COVID" policies abruptly in December 2022, infections surged across China. On the frontlines of the outbreak, hospitals were left struggling to cope as more and more patients flooded in. 
And with intensive care and pulmonary departments bearing the brunt, other hospital units were roped in to treat patients with pneumonia or with other diseases triggered by COVID-19 infections. While some transferred personnel, others helped with medical equipment and beds.
In Anhui, Dr. Song's cardiology department was required to do so as well.
He says he still breaks into a cold sweat when he recalls the situation last December and January. "It's been decades since we last faced such a situation. Our department, no, our hospital was crushed when faced with the rapidly increasing confirmed cases of COVID-19," says Dr. Song.
He clearly remembers the day it all started — Dec. 16. That was when they detected the first infection in his cardiology ward. Soon, more emerged and it spread so fast that he recalls feeling shocked. 
The ward was initially designed to accommodate 50 patients but was forced to take in more than 70. Patients were accompanied by families, which crowded the room even more. There was barely enough space for Dr. Song to walk around and complete his routine checks on patients.
During the worst spell, only three people worked in Dr. Song's department, as other colleagues were sent to help out in other departments. Some were even given short breaks to recover from COVID-19. 
At one point, Dr. Song had over 30 operations queued up in a single week. Before the pandemic, he says, he was often required only for about a dozen surgeries. 
"A patient was sent in, white lung. Another one sent in, white lung again," recalls Dr. Song, referring to patients with respiratory complications. "I was diagnosed with COVID-19 around New Year's Day. X-rays showed that I had the white lung as well. I had a fever but had to continue doing surgeries. Who would do it if I didn't?"
The surgeries kept coming to Dr. Song so often that he hardly looked up from the operating table. He says it changed sometime soon after the Lunar New Year break. 
That's when Song realized that most of the new patients sent to his critical care unit did not show "white lung" complications. 
Dr. Song says he burst into tears and thought to himself: "It is finally over." 
"We were all frightened at first. The media claimed that COVID-19 is merely a bad cold but no. The mortality rate in the last one or two months is equal to the total number in three or four years in our department," says Dr. Song. "But we made it."
At a leading hospital in Shanghai, Dr. Cheng Buzhu, a resident gynecologist, who spoke with Sixth Tone using a pseudonym for privacy reasons, remembers how her hospital converted corridors into an emergency medical consultation room and how hospital beds were queued up by the elevators. All the patients were infected with COVID-19. 
"The corridors were always full of the sound of people crying," says Dr. Cheng. 
She says she saw a change even before Lunar New Year. Recalling the day, Dr. Cheng says that she reported for duty one morning at the gynecology department as usual and found to her surprise that 50 beds lent to the pulmonary department had been returned.
She got out of the elevator and walked through the corridor to report for duty so quickly simply because there were no more beds blocking the way.
"You can hear newborn babies crying again and people laughing, cheering, and welcoming new lives. It's so much more different and uplifting compared to the tears of grief just a few weeks ago," says Dr. Cheng. 
Editor: Apurva.
(Header image: Patients wait at Tongren Hospital in Shanghai, Feb. 1, 2023. Yin Liqin/CNS/VCG)