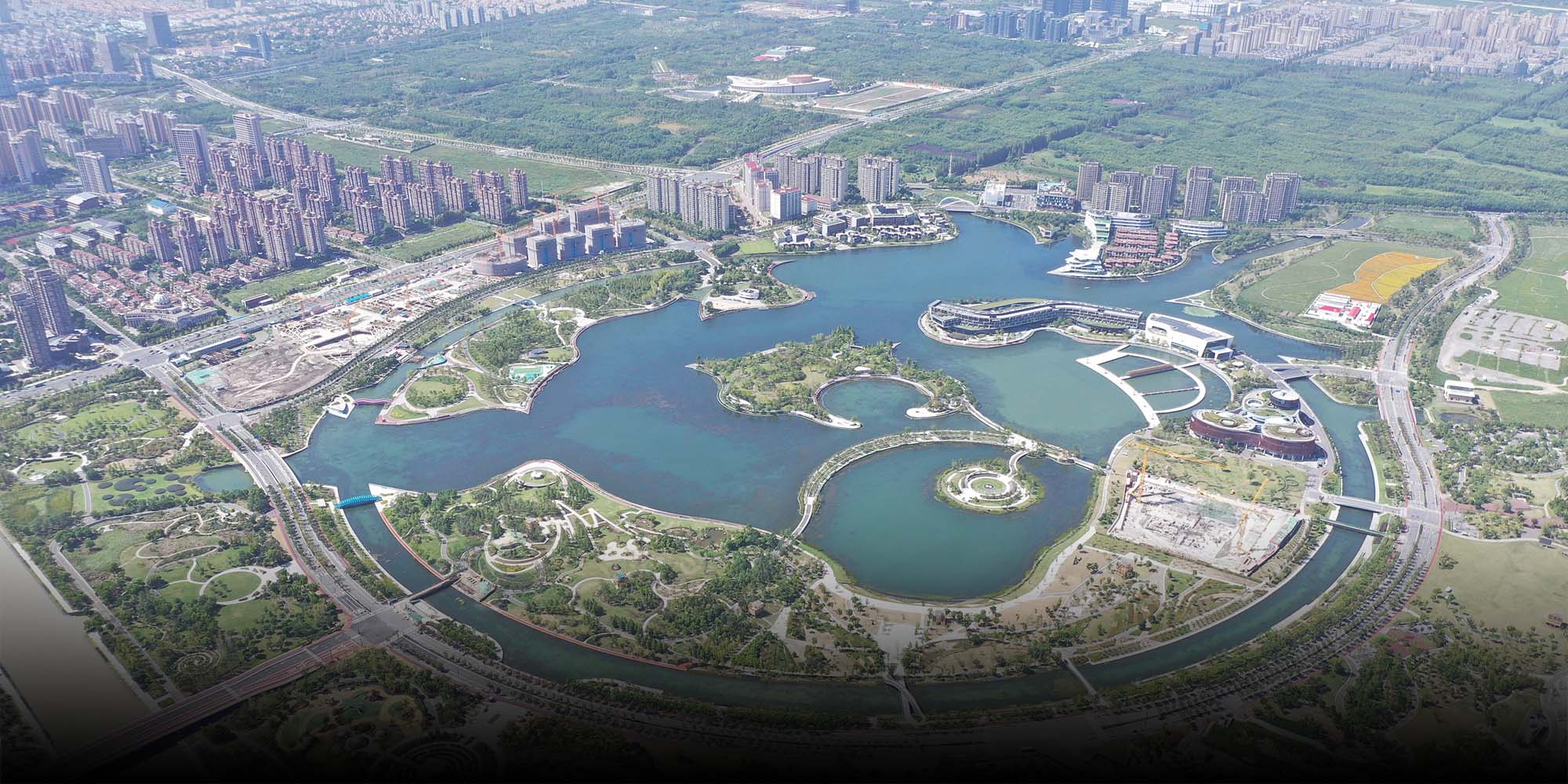 NEWS
To Boost Economy, Shanghai's Districts Ready Multi-Pronged Plan
Experts say local governments will play to their strengths to stand out from the competition.
From cosmetics in the south to semiconductors in the east and automobiles in the north, Shanghai's district-level governments are readying multiple campaigns in a bid to attract talent and investment. 
Amid a nationwide push to boost the economy, China's financial center has ramped up efforts to improve market access after years of uncertainty in the wake of the pandemic. Ever since the government abandoned its strict "zero-COVID" policies in December 2022, economic recovery has been prioritized, particularly after the country's GDP growth in 2022 was at its lowest in 40 years. 
In Shanghai, competition for capital, talent, and other resources has increased as the municipal government spares no efforts to turn around the economy, said Xiang Yihai, a member of the Standing Committee of Shanghai Fengxian District Party Committee, at a media briefing Wednesday.
Experts at the briefing said that many district governments were trying to stand out by playing to their strengths and hoped to build a diversified overall industrial structure.  
"We plan to further boost development in our key industries such as biomedicine, beauty, and cosmetics products this year," said Li Lei, deputy district mayor of Fengxian District on Shanghai's outskirts. She added that the district is already a major force in the cosmetics industry with one in three face masks sold in China being produced in Fengxian's industrial zone dubbed "Beauty Valley." 
Shanghai's Pudong District announced plans in January to attract talent to semiconductor chip manufacturing and integrated circuits, while Jiading District's core industries are automobiles and logistics.
Due to different economic concentrations owing to historical, administrative, and economic reasons, Shanghai's districts cover a wide range of sectors including commerce, tourism, agriculture, manufacturing, and transportation.
Apart from Shanghai, regional economic powerhouses, including the provinces of Zhejiang, Jiangsu, and Guangdong, have also rushed to unveil preferential policies with the aim of achieving an economic revival since early this year.
Last month, Vice Premier Liu He reiterated at the World Economic Forum in Davos that China would continue focusing on economic growth and opening up further to foreign investment. 
Editor: Apurva.
(Header image: An aerial view of Jinhai Lake in Fengxian District, Shanghai, Sept. 19, 2022. VCG)