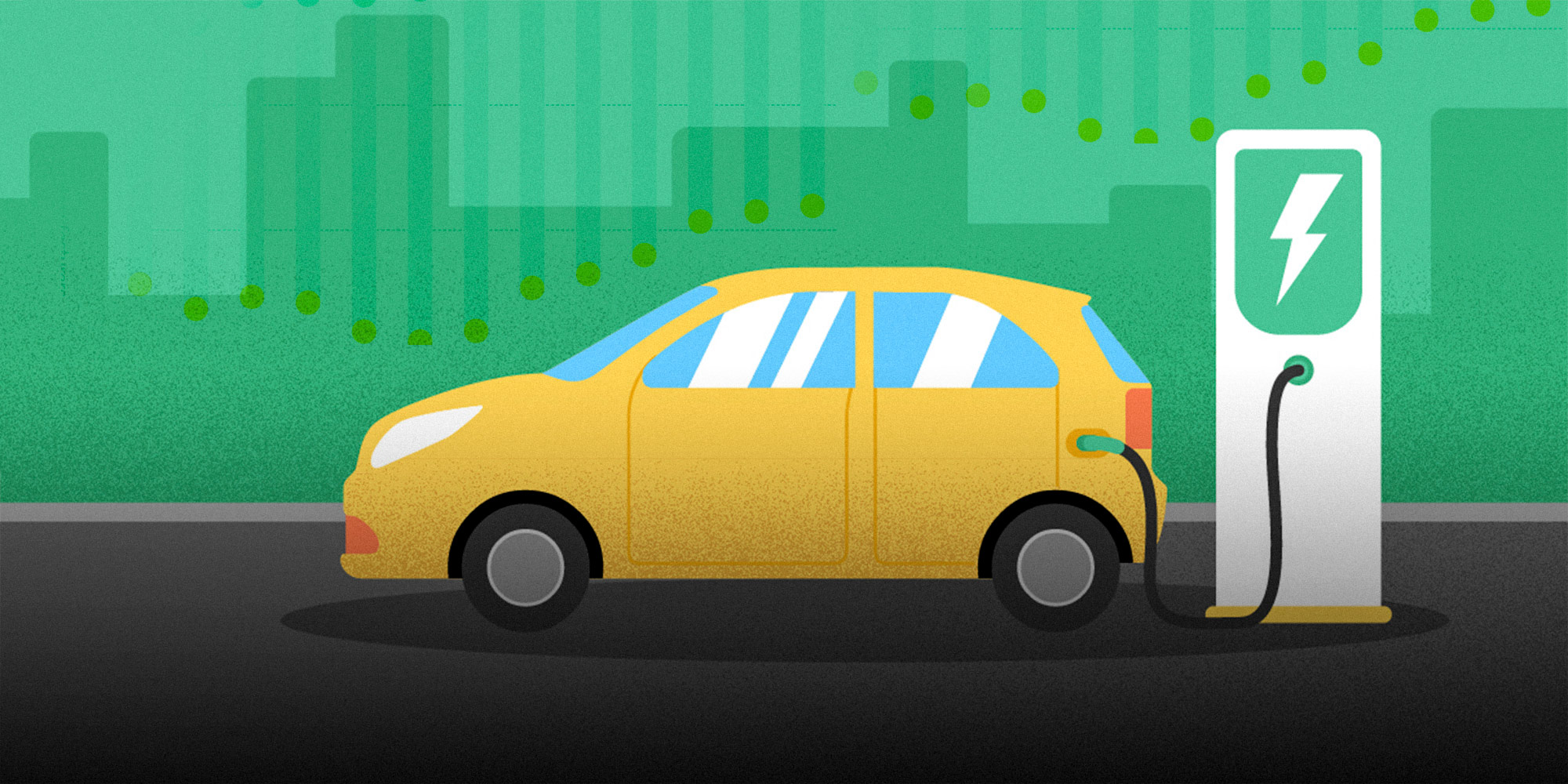 SIXTH TONE ×
What Happens to China's EV Market After Billions of Yuan Stop Coming in?
Government subsidies helped charge up the electric vehicle market. Now carmakers need to find other ways to maintain their sales.
The year of 2023 marked the official end of China's 13-year-long policy of subsidizing purchases of new energy vehicles (NEVs). Up until Dec. 31 of last year, car buyers could receive a one-off subsidy for buying a NEV so long as it conformed to certain eligibility criteria.
After multiple price adjustments in 2022, BYD, China's top-selling NEV manufacturer, raised the price of certain models by several thousand yuan in January 2023. It cited the suspension of the subsidies as one of the main reasons behind this decision.
According to data from the Ministry of Industry and Information Technology, more than 152 billion yuan ($22.5 billion) was awarded by the government in NEV subsidies between 2010 and 2020 on the sales of at least 3.17 million vehicles.
The end of these subsidies means that the sale of NEVs now depends exclusively on market factors. What benefits did this 13-year-long policy reap? Have carmakers prepared for its conclusion?
Dwindling subsidies
China's first NEV purchasing incentives started in 2009 with the State Council focusing on the public transportation sector. In the following year, the Ministry of Finance began a pilot program to subsidize the purchase of NEVs for personal use. Three years later, regulators promulgated a nationwide set of eligibility criteria for the subsidy.
In the 10 years that followed, the policy was revised several times. Initially, NEV buyers could receive a one-off subsidy of 60,000 yuan, but this figure dwindled to only a little over 10,000 yuan over time. At the same time, the policy's criterion concerning vehicle range became more stringent. Prior to 2016, owners of electric cars with a range of just 80 km could receive the subsidy, but by 2020, the minimum range was raised to 300 km.
The subsidies for each NEV sold also shrunk. Before 2016, the average subsidy that carmakers could get for each eligible NEV exceeded 100,000 yuan, but by 2020, it had fallen to less than 20,000 yuan.
These subsidies have thus played a less prominent role in the carmakers' financial performances. In 2016, they accounted for 34.4% and 53.2% of SAIC Motor and Dongfeng Motor's sales revenue, respectively. However, by 2021, these percentages had dropped to 5.3% and 10.9%.
Sales uptick
The NEV subsidy plan was set to end in 2020, but authorities began cutting the subsidies far earlier. As the NEV market was still in its infancy at that time, each of these rollbacks had a considerable impact on car sales.
In January 2016, the sales of NEVs plummeted from 84,000 units to 22,000 units following the first rollback. By 2019, several NEV makers were hit hard by the subsidy cuts and suffered from financing difficulties as a result.
But better battery efficiency thanks to recent developments in the last two years and changes in consumer habits have softened the impacts of subsidy rollbacks on the market.
In January 2022, following yet another reduction in subsidies, NEV sales only decreased by 18.8% compared to the previous month. Given that sales for any kind of vehicle typically experience a downturn in January due to the Chinese New Year holidays, this suggests that the role of government subsidies in the NEV market is diminishing.
Industry insiders said the uptick in NEV sales over the past few years is not the result of government incentives, but market demand.
In 2010, only 7,000 NEVs were sold, accounting for only a small fraction of the total vehicle sales in China. But NEV sales rebounded significantly in 2022, with six million units being sold by November, accounting for 25% of the market.
An uncertain future
Although the importance of government subsidies to NEV makers has waned, their absence will not go unnoticed.
BYD's net profit was less than 6,000 yuan per unit, according to the company's report for the first half of 2022. Without the subsidies, BYD will have no choice but to raise prices for its cars or suffer losses with every sale.
Half-yearly financial reports from other carmakers in 2022 revealed the same challenges. Li Auto, XPeng, and NIO all saw a surge in sales in the first half of 2022, but still failed to turn a profit.
In 2022, the cost of raw materials used in EV batteries skyrocketed, exacerbating NEV makers' woes. "This year, the rise in the cost of raw materials — especially those used in batteries — has been too significant. With no decrease in sight, we initially intended to just grit our teeth and bear it. But with the pandemic, we've been left with no choice but to increase our prices," NIO's CEO William Li said in April 2022.
But raising prices is not an easy decision for carmakers. In the highly competitive NEV industry, raising prices means losing market share. Geely Auto and Wuling Motors, in contrast to competitors like BYD, have decided to maintain prices to retain buyers. Meanwhile, XPeng and Voyah have put in place price protection programs for car owners, under which the companies make up for the subsidy that car owners should have received when they buy a unit before a certain deadline.
But no NEV makers in China can choose to slash their prices the way Tesla has. On Jan. 6, Tesla, which logged a gross profit margin of 30.6% in the first half of 2022, announced significant price cuts for several models in a bid to seize a greater share of the market in China. For example, the price tag for the Model 3 now starts at 229,900 yuan, down by 36,000 yuan. The long-range version of the Model Y saw the most aggressive price cut, selling for 48,000 yuan less than before. But these significant price cuts are only possible thanks to Tesla's profits.
Now that government subsidies are no longer available, NEV makers will have to depend solely on their own strengths to stay afloat.
Reporters: Zhu Yue and Wei Yao.
A version of this article originally appeared in The Paper. It has been translated and edited for brevity and clarity, and is published here with permission.

Translators: Lewis Wright and Luo Yahan; editors: Xue Yongle, Luo Yahan, and Elise Mak.