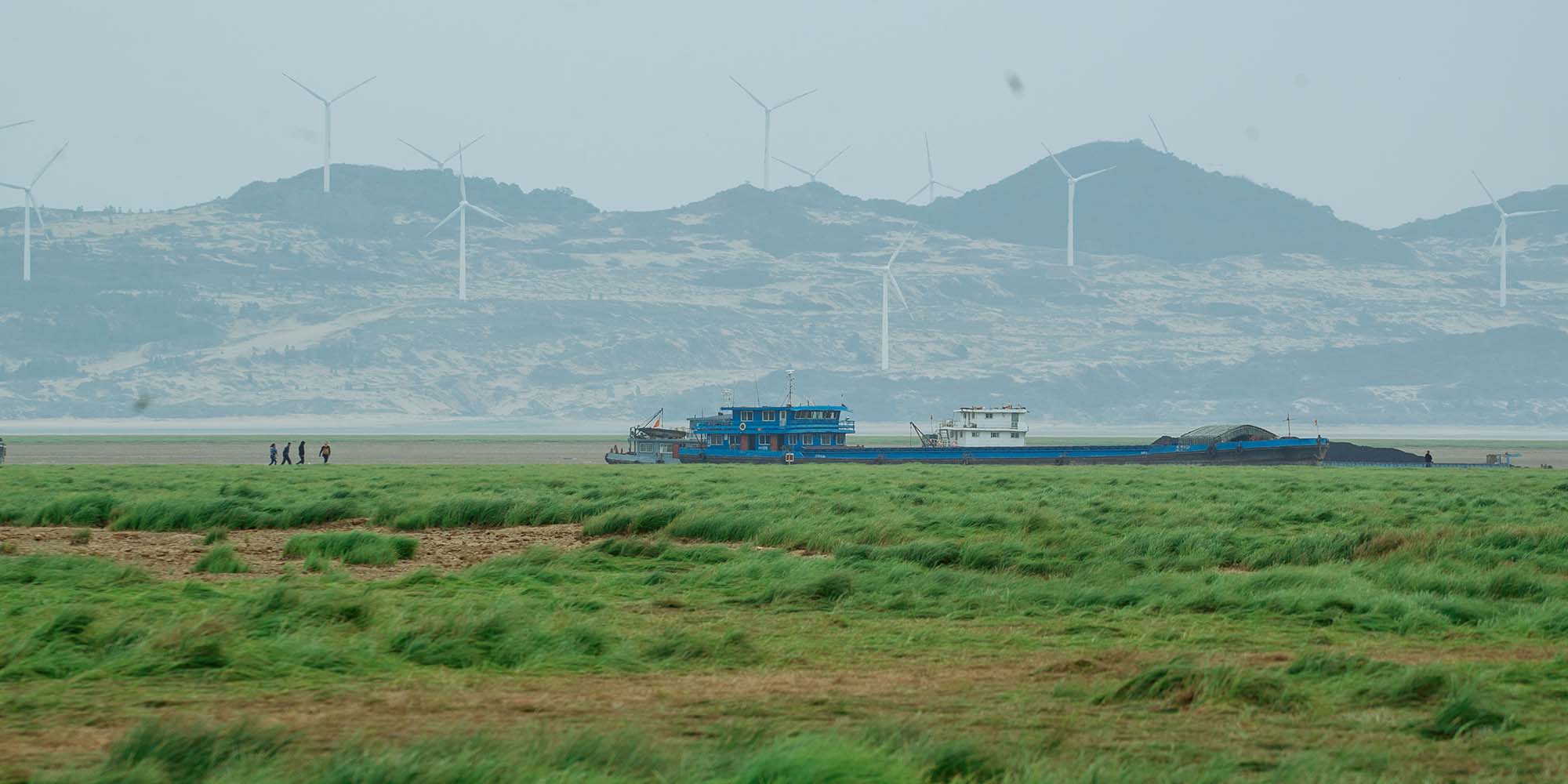 NEWS
Yet Again, Poyang Lake's Water Level Falls to Record Lows
With scant rain predicted in February, China's largest freshwater lake may have to endure an 'extremely dry' period.
For the fourth time since last September, the water level in China's largest freshwater lake has dipped below seven meters. The declining levels highlight the severity of droughts and extreme weather conditions at Poyang Lake, and the crises local communities and wildlife in the region face.
According to the provincial hydrological monitor center, the water level at Poyang Lake's Xingzi hydrological station in the eastern Jiangxi province fell to 6.99 meters at 10 p.m. Sunday, marking one of the lowest levels on record.
Last September, the water level at the lake dropped below the previous record low of 7.11 meters reported in 2004. Since then, the water level has been lower than the former record on 83 occasions so far.
Poyang Lake is fed by Jiangxi's five tributaries and connects to the Yangtze River, with its water level and area fluctuating notably between the wet and dry seasons. But since June last year, the levels have declined due to scant rainfall and an extreme heat wave.
Also in 2022, its dry season, meant to start in October, instead began in August — the earliest ever since record-keeping began in 1951.
Although intermittent rainfall and water released from the Three Gorges Reservoir to the lower reaches of the Yangtze River contributed to rising water levels at Poyang Lake, it dipped to a new low of 6.67 meters in November, according to official data.
Jiangxi's hydrological monitor center predicted that the rainfall in the province would remain low in February and that Poyang Lake will have to endure an "extremely dry" period marked by water levels below the eight-meter mark. It also warned about the impact of low water levels on life, production, and the ecosystem in areas surrounding the lake.
For over a decade, local authorities have mulled over a Poyang Lake dam project aimed at better managing its water levels during the dry season. The project's latest evaluation report, released in January, highlighted how the dam could cope with the extreme weather conditions seen last year.
However, the controversial project has raised doubts over the potential damage it could cause to the local ecosystem and has since encountered fierce opposition from environmentalists.
Editor: Apurva.
(Header image: Tourists walk on the dried-up bed of Poyang Lake, in Duchang, Jiangxi province, Oct. 9, 2022. Wu Huiyuan/Sixth Tone)