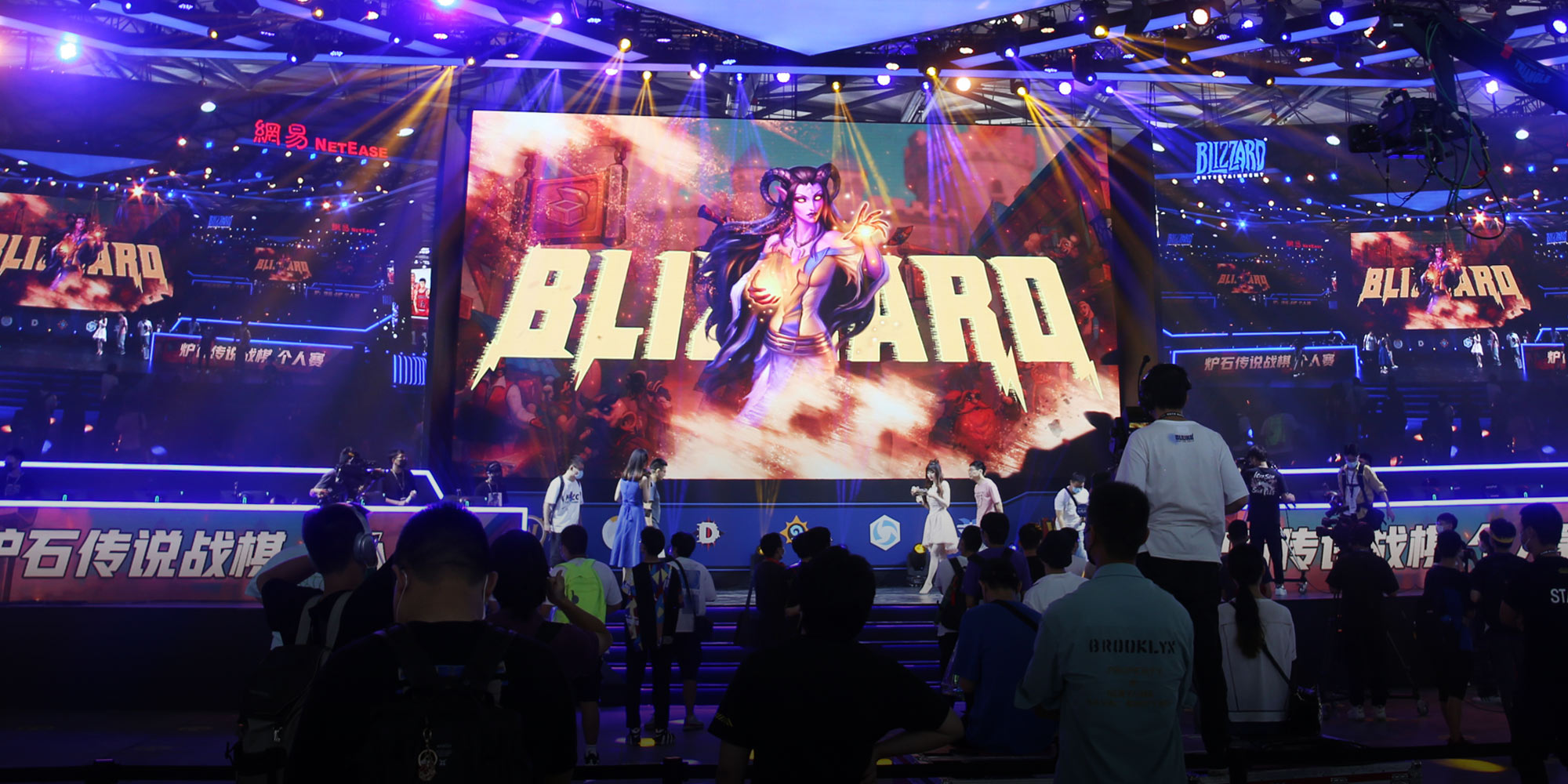 VOICES & OPINION
How Blizzard Lost China
After a series of public relations disasters, the gaming giant behind "World of Warcraft" and "Diablo" has found itself in hot water with Chinese players.
What happens to players when their favorite massively multiplayer online role-playing game suddenly goes offline, possibly forever? For Chinese fans of Activision Blizzard's "World of Warcraft," it augured a bleak Spring Festival holiday, as they spent the days leading up to the vacation downloading their game data and bidding farewell to a virtual world many had spent thousands of hours exploring.
The exact sequence of events leading to the closure of Blizzard's services on the Chinese mainland remains unclear, but players generally agree on one thing: It didn't have to be this way. The first sign of a problem came on Nov. 17, 2022, when Blizzard abruptly announced it would terminate its partnership with longtime Chinese partner NetEase, through which NetEase had provided mainland-based players access to popular Blizzard titles like "World of Warcraft," "Diablo," "Overwatch," and "Hearthstone."
At first, the move was chalked up to typical business maneuverings — NetEase took over the license from Shanghai-based developer The9 Limited in 2009 — and players were optimistic Blizzard had a new partner waiting in the wings. But public opinion turned against Blizzard after NetEase made its frustration with the negotiations clear. First, a source close to NetEase leaked a list of Blizzard's conditions for extending the deal, including a higher share of the profits, higher fees for players, and a massive prepaid deposit. As anger among players mounted, NetEase piled it on, selling "Blizzard Green Teas" at its company café — a reference to the misogynist slang "green tea bitch" — and rejecting a last-minute proposal from Blizzard, which still had not found a new partner, to extend the old agreement by six months as "expecting to live together after asking for a divorce."
The speed with which Blizzard's public image has fallen apart is stunning, if not necessarily surprising, given the former's history of overlooking and misreading the Chinese market. There were signs of trouble as early as 2016, when the company adopted a monthly subscription model instead of allowing gamers to prepay for a certain number of minutes. The new plan frustrated gamers, many of whom, especially office workers and those with families, preferred the flexibility of the old pricing plan. And by incentivizing players to play longer, it ran counter to China's growing societal and government backlash against "video game addiction."
Indeed, Blizzard's decision to suspend its agreement with NetEase is even more remarkable when considered in the context of the past several years of Chinese gaming. Over the past half decade, the government has repeatedly suspended the issuance of new gaming licenses as it tightened scrutiny of the industry. Although there are signs of a thaw in the relationship between regulators and publishers, it's all but impossible for any foreign game developers to receive a gaming license without sufficient preparation and strong support from a local partner. By ending its agreement with NetEase, Blizzard will now need to reapply for licenses for all its titles — a herculean task, given the current regulatory environment.
The effects of the Blizzard-NetEase spat may not be limited to China, either. For years, players of "World of Warcraft" have complained about the company's refusal to crack down on "gold farming," a practice by which players "farm" in-game assets, then sell them to others for real world currency. The suspension of mainland Chinese servers has already caused an exodus of gold farmers to the company's Asian servers, something that threatens to further degrade their gameplay experience.
At the root of these problems is Blizzard's failure to recognize the evolution of Chinese gaming over the past decade, as developers like NetEase, Tencent, and MiHoyo went from piggybacking off international trends to making billions on their own titles, many of them based on mobile platforms and featuring innovative monetization models. NetEase, for example, has changed radically since signing the licensing deal with Blizzard in 2009. It's launched successful franchises like "Onmyoji" and "Identity V," developed an esports business, and, in line with government preferences, begun emphasizing Chinese traditional culture with titles like "A Thousand Li of Rivers and Mountains."
Gamer preferences have also changed. While Blizzard made its name with PC titles like "Warcraft" and "StarCraft," growing numbers of players are gaming on mobile platforms like phones, the Nintendo Switch, and Valve's Steam Deck.
While it's possible Blizzard simply doesn't view China as a major driver of revenue moving forward, the challenges the company faced in the Chinese market are hardly unique to this country. Globally, young people have embraced mobile gaming, and veteran gamers want titles they can fit into their busy lives.
Shortly after Blizzard announced it was terminating its agreement with NetEase, Simon Zhu, NetEase's president of global investment and partnerships, took to LinkedIn to defend his company. Writing in English, he claimed that "One day, when what has happened behind the scene could be told, developers and gamers will have a whole new level understanding of how much damage a jerk can make." The full story of how the negotiations broke down remains to be told, but the issues here likely go beyond a single jerk. Blizzard's approach to the Chinese market was flawed on a number of levels, and in ways that reflect systemic problems that could dog the company for years to come.
Editors: Wu Haiyun and Kilian O'Donnell.
(Header image: A joint booth for Blizzard and NetEase from ChinaJoy 2021 in Shanghai, July 2021. Chen Yuyu/VCG)