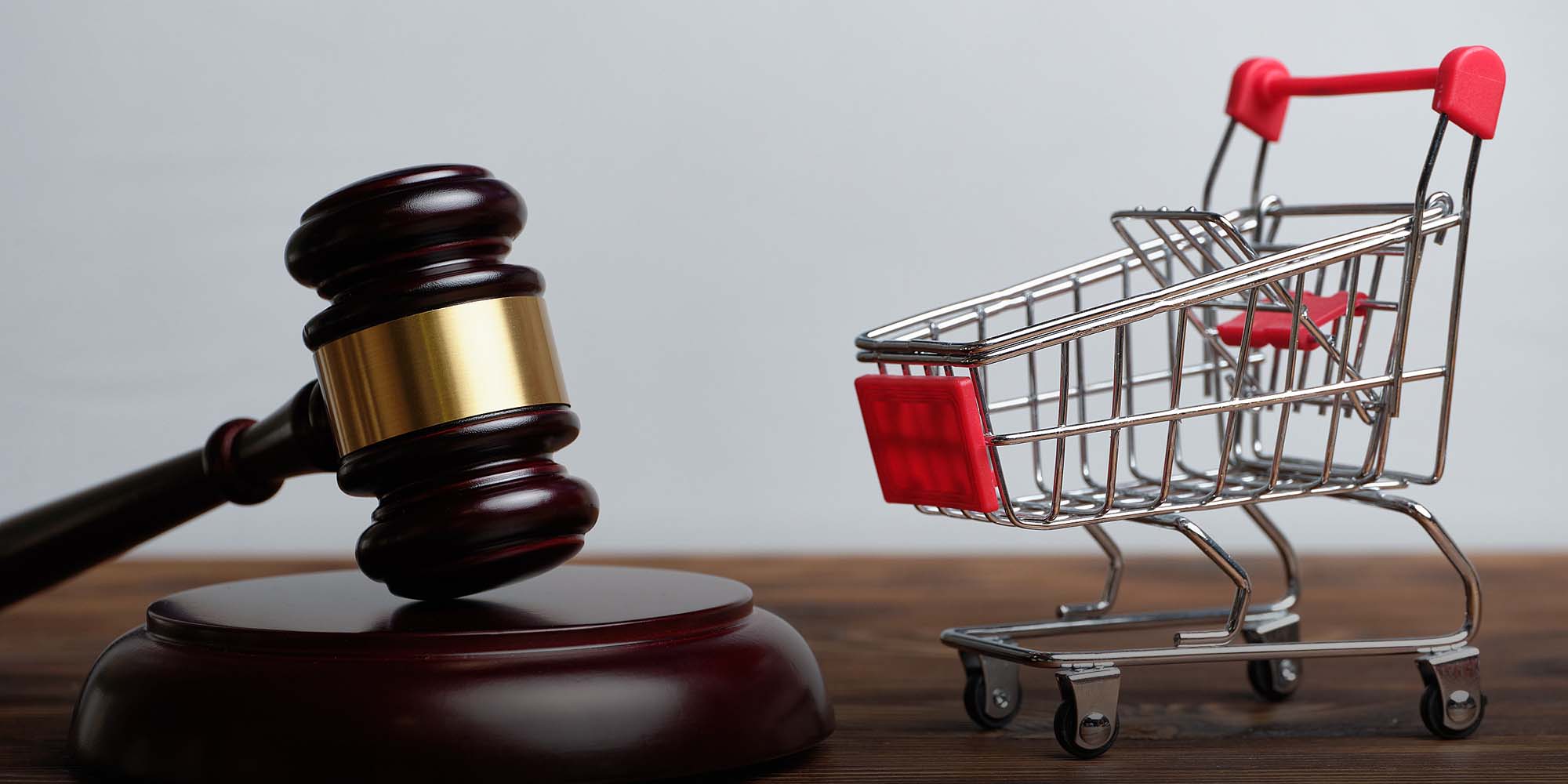 NEWS
'Price Assassins' to Knives: What Irked China's Consumers in 2022?
Highlighting consumer rights, an annual report has captured insights into brand and buyer behavior.
From "price assassins" overcharging customers for obscure brands to online outrage over knives that couldn't crush garlic and from gratuitous, graphic violence in fictional murder mystery games to China's top academic database being fined millions — these were among the most serious concerns Chinese consumers raised in 2022.
In a report released Monday, China Consumers Association — a top consumer rights watchdog — revealed the most hotly debated issues that triggered outcries from the public last year. The report aimed to capture insights into brand and buyer behavior and shed light on consumer rights.
Here are some of the issues highlighted in the report.
'Price Assassins'
Ice creams topped the list of concerns felt by consumers. Last June, consumers across China expressed outrage online over the "sudden" disappearance of traditional cheap popsicles, which had been replaced by new, obscure brands priced much higher. At the time, a related hashtag on "ice cream assassins" attracted over 600 million views on microblogging site Weibo.
Soon enough, "price assassin" became a buzzword coined to describe customers caught off guard when buying any pricey products from obscure brands. The mounting public scrutiny quickly expanded, with many complaining of similar experiences purchasing products ranging from stationery to fruit.
The consumer report said that the moniker reflects the public's dissatisfaction with illegal marketing tactics used in price labeling, and, while citing the public criticism, deemed them as "essentially fraudulent" for the way they lured consumers.
Amid the uproar, the State Administration of Market Regulation ordered market operators to comply with rules ensuring that price tags were obvious to customers. Local regulators have also cracked down too, fining multiple brick-and-mortar shops up to 200 yuan ($15) for hiding prices.
The consumer report also turned its sights on Zhangxiaoquan, a well-known domestic utensil brand, and its set of kitchen knife products, which it deemed to be "forcibly promoting products that were extremely poor value for money."
The company landed in hot water after a member of staff rubbished a consumer complaint about how a knife was not suitable for smashing garlic, a common practice in Chinese households. An immediate backlash followed after many found the company's manager had once even criticized Chinese people's methods of cutting ingredients while justifying its products. The executive later apologized and said his comments were misunderstood.
The consumer report stated that the company had "hurt consumer sentiment." It said: "Though the motive to broaden sales and increase profit in improving the mechanical process and promoting new notions is justified, such practices can't neglect a consumer's right to know and choose, and shouldn't veer away from the original goal of better serving the customer."
'Script murder' games
The report also targeted a range of problems in gaming venues that offered "script murders," or jubensha — a hugely popular game in China where groups of players solve fictional murders using clues in scripted scenarios.
The consumer report stated that such games included graphic content in scripts, insufficient protection for minors, and a dangerous environment, among others. Dubbing the role-playing mystery game "a disaster in terms of consumer complaints," the report urged authorities to intensify supervision and called on business owners to be more "self-disciplined."
Jubensha games have gained traction among youngsters over recent years, as many immerse themselves in the game to break away from study or work pressure. According to market consultancy firm iiMedia, the market was predicted to reach 24 billion yuan in 2022, up 40% from 2021.
Its soaring popularity worried authorities, who feared the violence and supernatural themes might harm the mental health of teenagers and instill them with incorrect values. Last July, top cultural regulators asked all gaming venues to conduct "self rectification," while some local authorities even barred minors from participating in games deemed unsuitable for their age group, and also only allowed them to play during weekends, holidays, and school vacations.
Another incident that made the list was the crackdown on CNKI, a top academic research platform, which was fined 87.6 million yuan for abusing its monopoly in the market. Also highlighted in the report were issues concerning emerging fields such as pre-cooked food, plastic surgery, and e-commerce livestreaming.
Editor: Apurva.
(Header image: VCG)