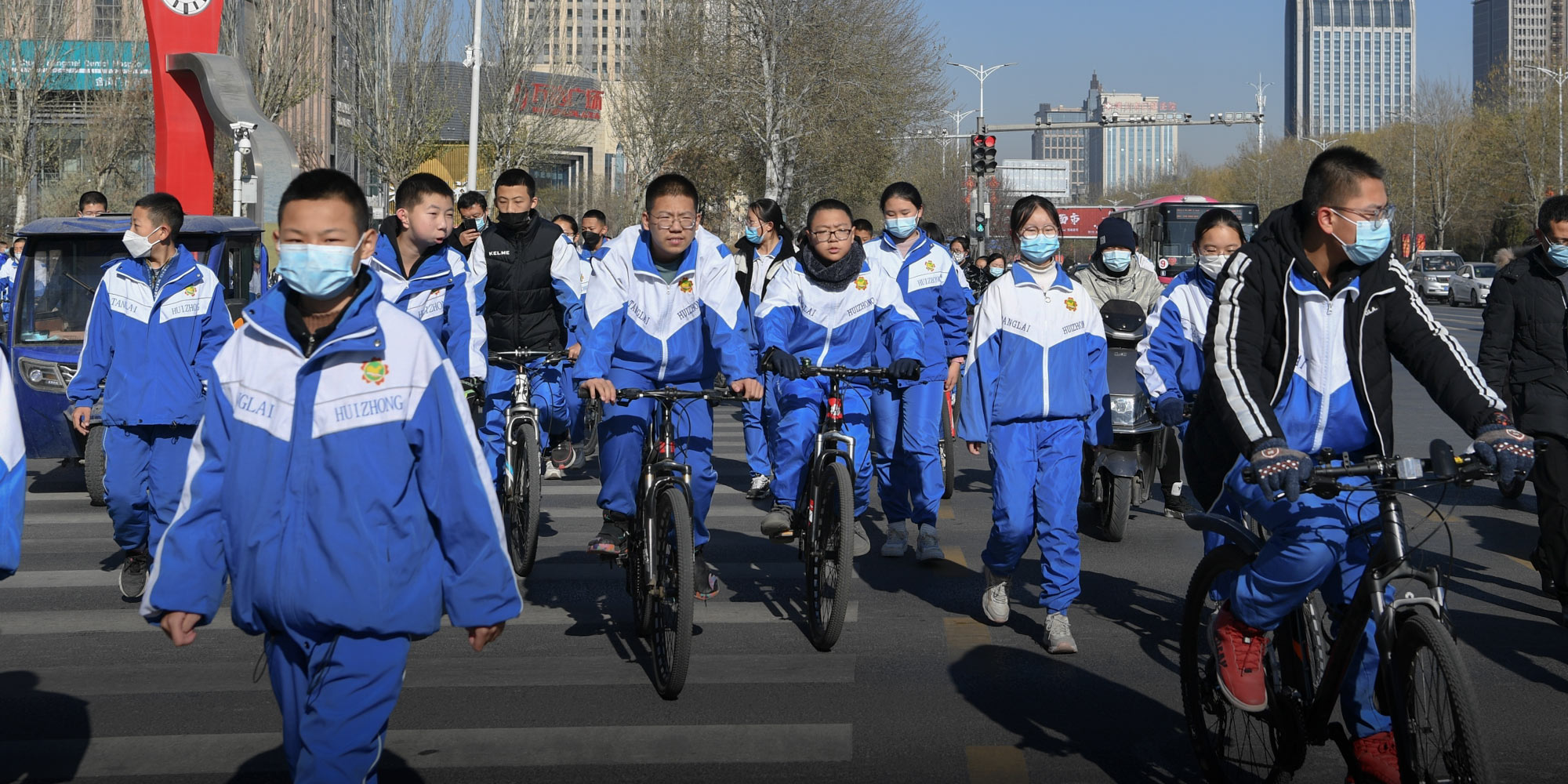 NEWS
Crackdown Continues on Illegal 'Competitions' Targeting Students
Authorities reiterated that results from such competitions could not be used to boost scores in school entrance exams.
Continuing the crackdown on illegal competitions that target students seeking admission into better schools, education authorities in China announced Sunday that an online math competition scheduled for last week has been shut down. 
Underscoring that such events, often held during the winter break, were used to attract unwary participants, the Ministry of Education also said that the results of such competitions could not be used as extra points in middle and high school entrance exams.
"Some companies and individuals spread rumors that winning competitions can help students get into higher education and bank on anxiety (of students and parents) to make money," the ministry stated. "It can add to the burden of students and harm their physical and mental health, and they are suspected of being fraudulent."
With competition for school admissions fierce, many Chinese parents believe extracurricular activities give children an edge over others when it comes to securing seats at top schools.
Since 2018, to reduce the burden on students and regulate the once freewheeling market, education authorities have accelerated the regulation of national competitions that target primary and middle school students. The government has since published authorized lists of competitions and has also prohibited using competition results to secure admissions.
In September, education authorities released a list of 44 competitions on subjects ranging from information technology and artificial intelligence to painting and calligraphy for primary and middle school students.
At the time, an official at the education ministry had said that competitions for primary and middle school students aim to "help students explore their strengths and stimulate their interest in learning" and should not be associated with admissions.
However, domestic media reported in November that some math competitions such as "carnivals" and "winter camps" were disguised as events unrelated to competitions and tests. An organizer was estimated to be making over 9 million yuan ($1.3 million) in profit from a three-day math competition event, according to reports.
"A small number of schools still attach importance to competitions during the admission process," Xiong Bingqi, director of the 21st Century Education Research Institute, told domestic media. "Local education authorities should call out the behavior and hold them accountable in order to cut off the chain of interests related to illegal competitions."
Editor: Apurva.

(Header image: Wu Xiaoyu/VCG)