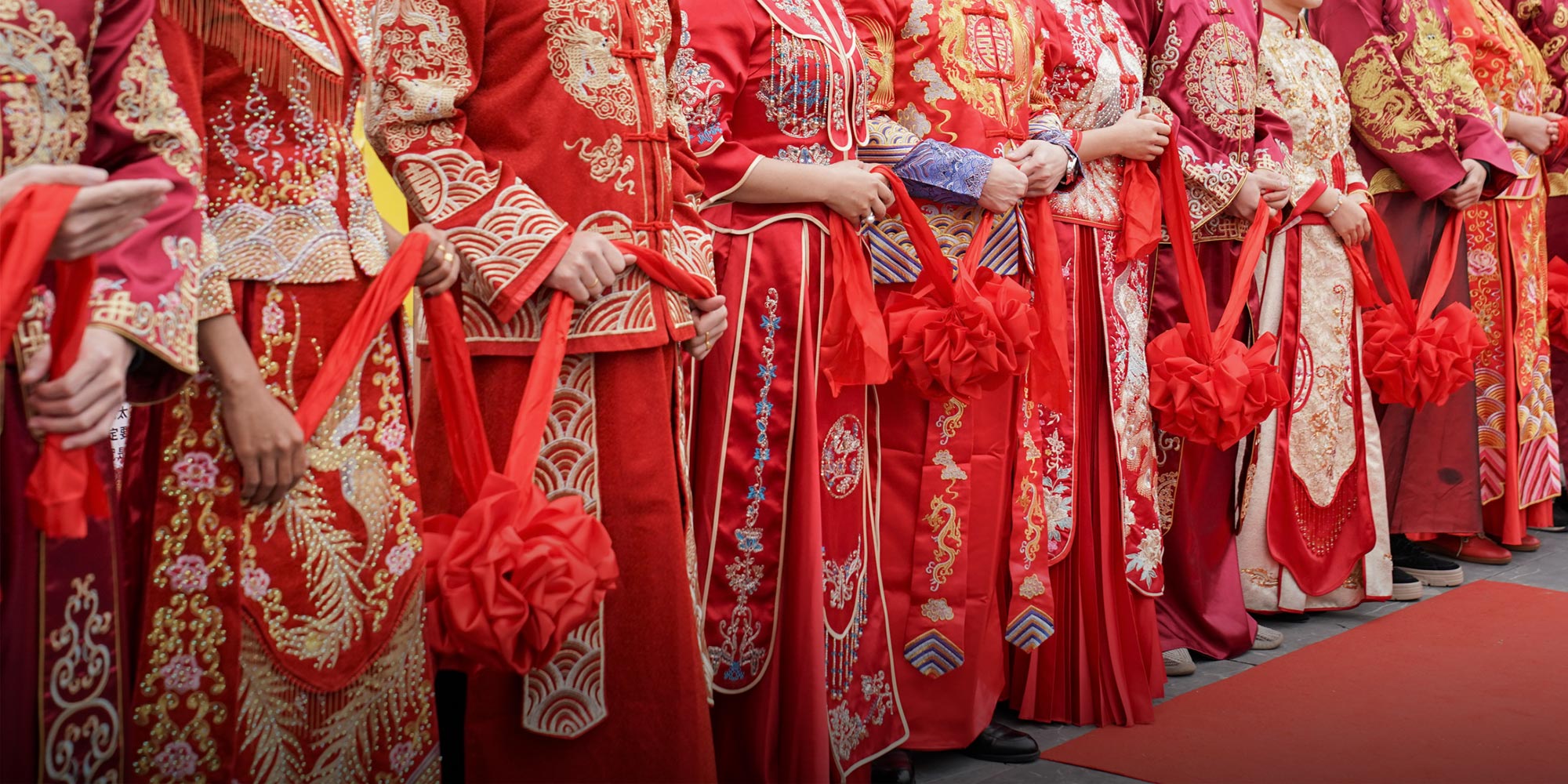 NEWS
As Marriage Costs Soar, Fujian Residents Want More Regulation
In a complaint to authorities, a resident claimed that the average cost of betrothal gifts was 780,000 yuan ($115,000).
Local residents of Putian, a city in southern China's Fujian province, have called for more effective government intervention in curbing the skyrocketing price of betrothal gifts that many families say now place an unbearable financial burden on them.
Last month, a Putian resident voiced complaints over the issue to the party secretary of Fujian on an online government message board. He claimed that the average cost of betrothal gifts in 2023 is now 780,000 yuan, and underscored that gifting in richer places like the towns of Zhongmen and Dongzhuang may even hit between 800,000 yuan and 2 million yuan soon.
"That's not something a wage earner can afford. I hope leaders will help to solve the problem," he stated in his complaint.
In response, the Putian municipal government said on Jan. 20 that their investigation confirmed the complaints and also pledged to build "a sustainable working mechanism" to rein in the unhealthy practice. Over the past few years, Putian, along with several other regional regulators across the country, has called on local residents to cap betrothal gifts.
Betrothal gifts are a traditional part of marriages in China and entail cash and other gifts like gold and jewelry being given to the bride's family as a symbol of prosperity and good fortune.
On the other hand, brides' families in general face lesser financial pressure, partially because a married-off daughter is "handed over" to the groom's family and is no longer seen as part of her parents' household. China's skewed gender ratio (104 males to 100 females in 2022) also contributes to sky-high betrothal gifts.
Domestic media reported Sunday that the resident's letter had quickly reignited heated online discussions about the cost of starting a family even as China's marriage rates and birth rates hit new lows in 2022.
Many netizens criticized the vast sums of money spent on betrothal gifts, saying "someone is selling their daughters" and that people were merely "flaunting their wealth" on social media.
Others argued that tradition dictated that most parents give gifts to the new couple. "In Putian, if there were betrothal gifts worth one million yuan, in most cases the girl's parents would give a dowry of the same amount on top of the car and house. All the assets belong to the couple," argued another user on Weibo, China's microblogging platform. Residents from Jiangxi province echoed the same point, according to a report in The Paper, Sixth Tone's sister publication.
The surge in such wedding costs is most acutely felt in first-tier cities like Beijing and Shanghai, as well as in southern provinces like Fujian. In some cases, families compete with one another on who can spend the most on a wedding or organize a more elaborate ceremony, forcing many already in debt to borrow even more money.
Editor: Apurva.
(Header image: Couples at a group wedding organized in Nanning, Guangxi Zhuang Autonomous Region, Jan. 15, 2023. Chen Guanyan/CNS/VCG)