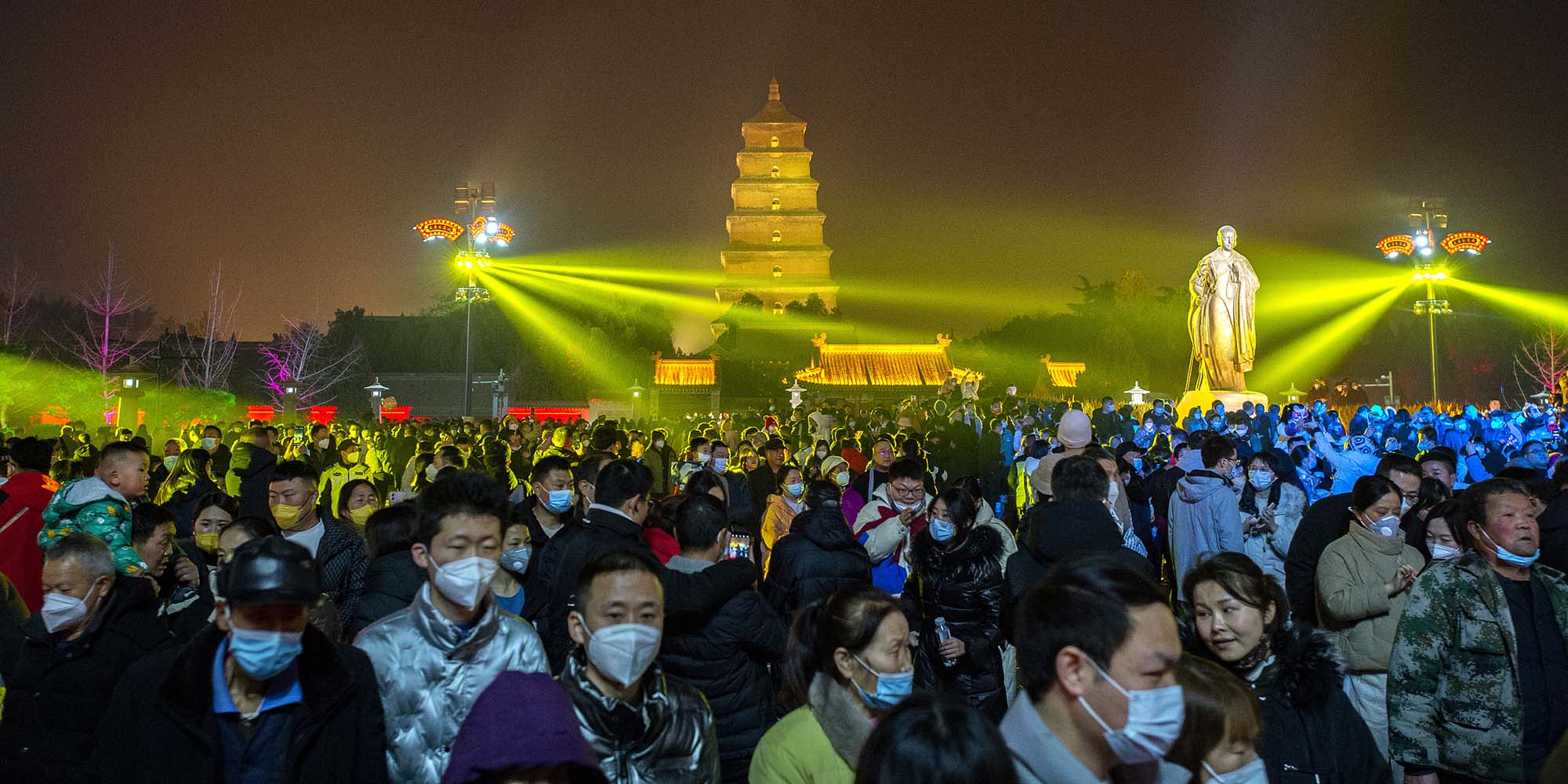 NEWS
China's Tourist Sites Welcome Huge Holiday Crowds
Some major attractions received a record number of visitors, leading to overcrowding.
China's major tourist sites are seeing a surge in visitors during the Lunar New Year holiday, as domestic tourism gradually revives after three years of coronavirus restrictions.
Tickets for popular attractions in the southwestern Sichuan province — including the Sanxingdui Museum and Leshan Giant Buddha — have been sold out for three consecutive days until Wednesday, according to their respective social media accounts. The provincial tourism bureau said that 15 top-level tourist sites in Sichuan had received 1.43 million visitors in the first four days of the weeklong holiday, amassing 36.68 million yuan ($5.4 million) in ticket revenues.
Hundreds of millions of Chinese travelers have hit the road this holiday season, the first after COVID-19 restrictions were largely lifted last month. Authorities have forecast more than 2 billion passenger trips during the 40-day travel rush, up 99.5% from 2022.
Zhangjiajie in the central Hunan province saw over 60,000 visitors Tuesday, a single-day record for the area known for its picturesque mountain views. Meanwhile, the Huangshan Scenic Area in the eastern Anhui province also welcomed its largest single-day crowd in the past five Spring Festival holidays that same day.
Many visitors in Zhangjiajie told domestic media that the tourist area had an "uncontrollable flow of people," and many were trapped inside the national park area at night. Videos on short video app Douyin showed people queuing shoulder-to-shoulder to exit the tourist site, while a member of staff at the park said everyone had left the area by 9 p.m.
Chinese online travel agency Flying Pig said in early January that bookings for travel-related products had increased by over 60% than last year, with inter-provincial travel accounting for over 80% of the total orders. Another online travel retailer Trip.com projected that holiday bookings as of Jan. 5 were up by 45%, with consumers also willing to pay more than the previous year.
Editor: Bibek Bhandari.
(Header image: Tourists at the Great Tang All Day Mall in Xi'an, Shaanxi province, Jan. 22, 2023. VCG)