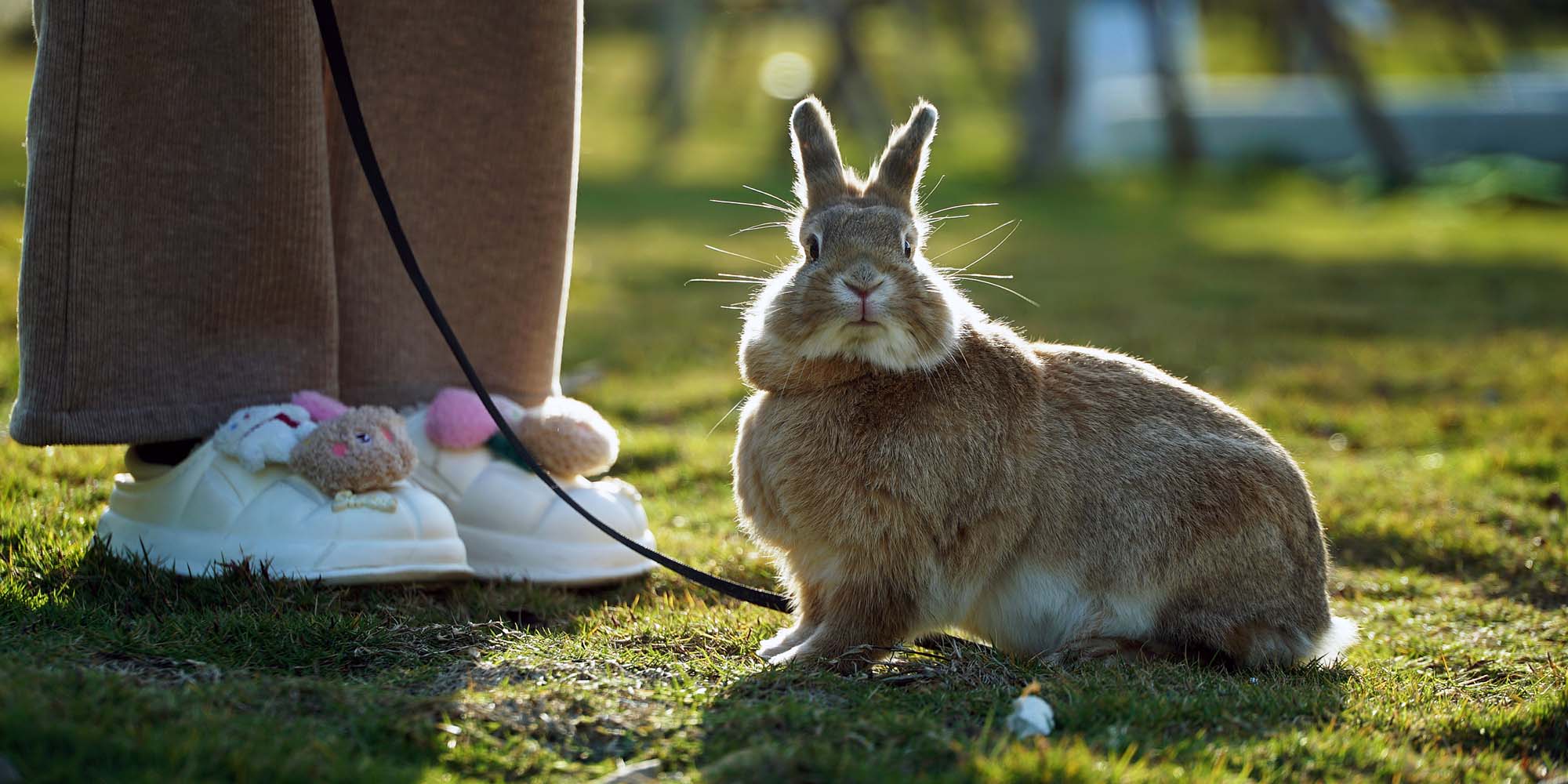 NEWS
Bunny Business Picks Up in the Year of the Rabbit
While some people are getting pet rabbits, demand for other rabbit-related items has also surged.
It's the Year of the Rabbit, and many Chinese are getting pet rabbits.
The trend, which has been aptly described as "rabbit mania" is taking over social media platforms such as Xiaohongshu, with users sharing photos and videos of their new pets. Many suggested rabbits as the "perfect pet" for young and busy workers who lack time to walk dogs or keep cats satisfied, with some also saying bunnies were "cuter."
"More and more people are coming to us intending to adopt a rabbit as their new pet," a pet store owner on the e-commerce platform Taobao told Sixth Tone. "The number of clients has increased so much that sometimes I don't have time to respond to their messages."
Pet ownership is on a rise in China, with over 68 million people having pet cats or dogs as of 2021. But a growing number of young Chinese are also keeping exotic animals as pets, with some choosing to bein the company of rabbits this year.
Sun Yu, a 26-year-old office worker, said she had decided to get a pet rabbit in December. She added that the white furry animal would be a calm and quiet company.
"Compared to cats, the cost of raising a rabbit is quite low," she said.
Apart from adopting pet rabbits, there have also been a sharp rise in other rabbit-related items, including spicy rabbit head snack. Sales for the popular food item have risen by 160% year-over-year, while demand for bunny dolls in January was up by 100% on Tmall.
But amid rising demand for pet rabbits, some pet store owners have raised concerns about the social media trend — they're worried that those making an impulsive decision may abandon the animals.
"Remember that you're taking care of a live animal," said a Shanghai-based pet shop owner. "Think twice before you decide to adopt. We want our bunnies to be loved."
Editor: Bibek Bhandari.
(Header image: VCG)