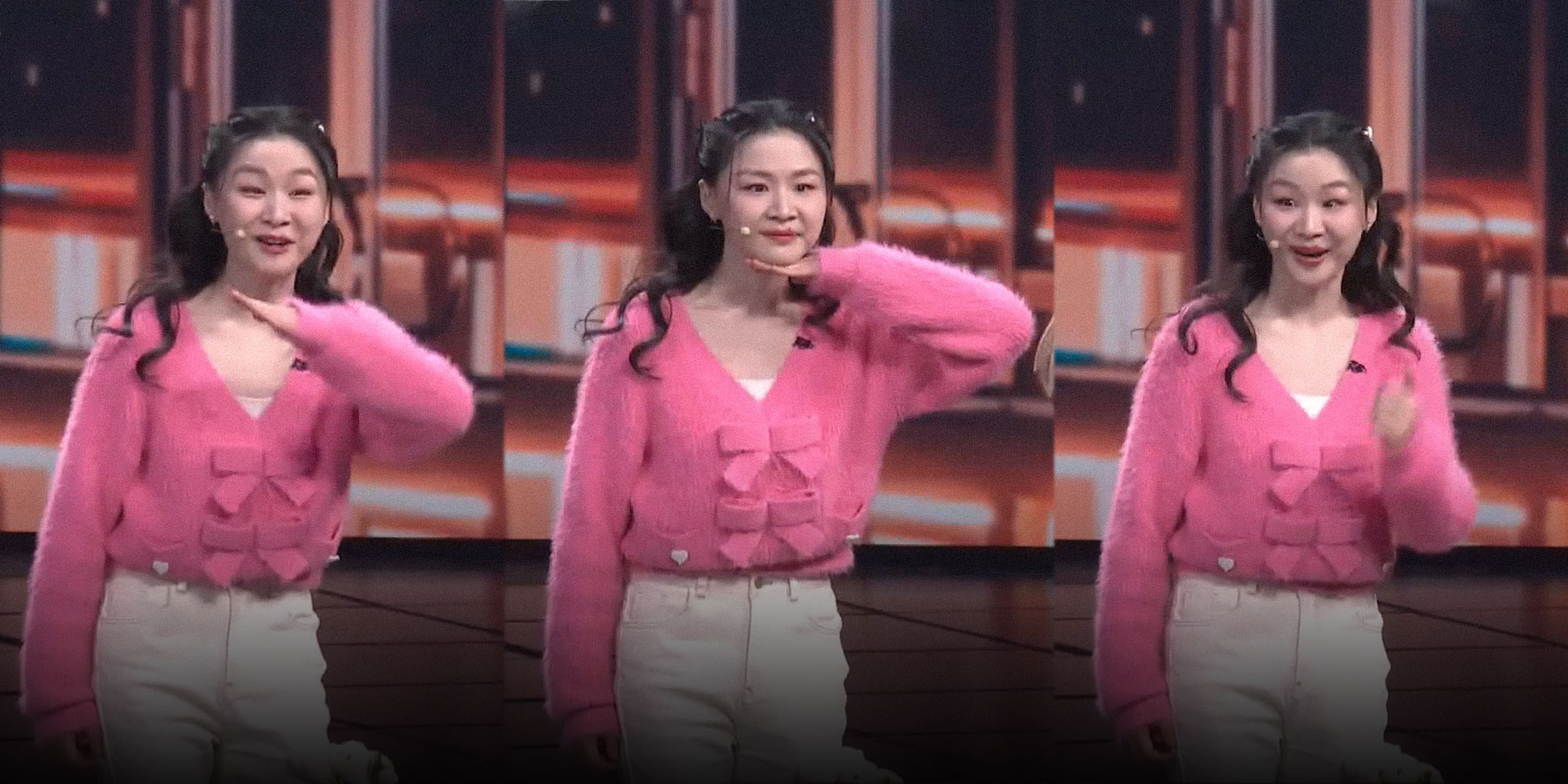 NEWS
A Celebrity's Sweater From the Spring Festival Gala Goes Viral
Some viewers tune into the annual television event just to spot the latest fashion trends.
China's Spring Festival Gala has become an unlikely event to look out for fashion and beauty trends.
Outfits worn by celebrities during Saturday night's gala have become a trending topic online, with thousands of people rushing to e-commerce platform Taobao to update their wardrobe. A pink V-neck sweater, with a pair of bows, worn by comedian Jin Jing became an instant hit with "Jin Jing's sweater" trending on microblogging platform Weibo.
First aired in 1983, the Spring Festival Gala has been an annual affair on state broadcaster China Central Television to welcome the Lunar New Year. The gala's massive viewership — some 655 million users watched this year's live show — has turned it into a platform for brand sponsorships, as businesses seek to cash in from the event. 
As soon as Jin's sweater trended on social media, vendors on Taobao were quick to offer the similar outfit in their stores. There were several newly added outfits labeled as "the same style worn by Jin Jing" to attract potential consumers.
On lifestyle platform Xiaohongshu, many users said they carefully analyzed the hair and makeup from the gala to forecast the next beauty trend. Some have posted do-it-yourself tutorials for a "bunny eye" makeup, which they spotted on one of the hosts, saying it would become popular in the Year of the Rabbit.
In recent years, e-commerce sites have been flooded with gala-related items following the show, ranging from clothes to even face masks. In 2019, a lipstick shade worn by one of the hosts went viral, with an online retailer saying demand for similar color lipsticks surged exponentially after the gala.
Considering the potential business prospects from the Spring Festival Gala, many online suggested that it might be the "best livestreaming" opportunity for sellers to reach millions of consumers. Earlier this year, a livestreaming company said it had attempted to cooperate with CCTV for virtual sales during the gala, but the state broadcaster rejected the offer.
Editor: Bibek Bhandari.
(Header image: From @春晚 on Weibo)