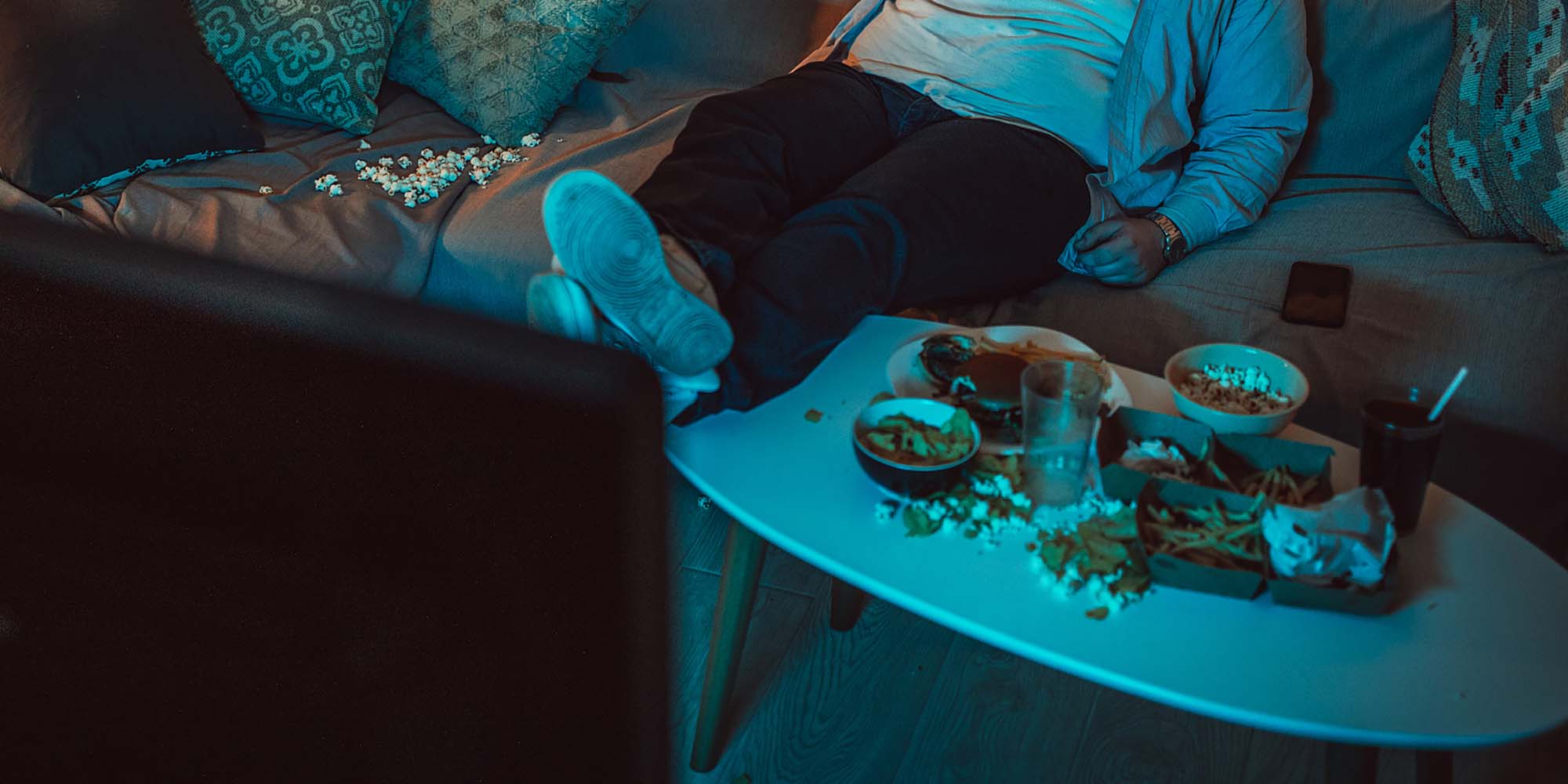 NEWS
'Lazy Economy' Is Taking Off in China
Convenience-driven consumption is gaining popularity among young Chinese not wanting to spend time cooking and cleaning.
After spending hours at work, many young Chinese are seeking ways to minimize the number of routine tasks at home, and they've been cashing out thousands of yuan on technology and services that make it more convenient to do their household chores.
A 2022 consumption survey by domestic consulting firm Zhimeng showed that nearly 80% of an undisclosed number of respondents born after 1995 said they used smart appliances for household tasks, while 75% of them relied on services to save time on cooking and cleaning. Such a demand has created a niche market dubbed the "lazy economy" that includes anything from smart home appliances to precooked meal delivery services.
Sixth Tones lists four consumption trends that have gained popularity among many young Chinese who have increasingly been contributing to the "lazy economy."
Door-to-door cooking
Door-to-door cooking is akin to hiring a chef at home who offers clients anything from festive cooking to dishes for daily consumption. The service is being widely shared on lifestyle platform Xiaohongshu, with users claiming that it costs between 68 yuan and 128 yuan ($10-$20) for up to four dishes, with some service providers even promising to clean up after.
"The actual serving experience is more complicated than it looks," Hu Junzhen, a Guangzhou-based chef who started a door-to-door cooking business in October, told Sixth Tone, adding it takes hours to learn about a client's tastes.
He said most of his clients were young urban workers and mothers who may not have much time to cook while tending to their children.
The growing industry has, however, met challenges involving standardization procedures, with the consumer rights watchdog warning of food safety and privacy-related issues. Hu said he tries to ensure the safety of his clients and hopes to gain more consumers for his business to become profitable.
Organizing
Many young people are outsourcing the decluttering of their homes to professionals. Compared with traditional housekeeping and cleaning services, organizing services bring a customized solution, albeit at a higher price.

Li Xiaorong, the founder of a Hangzhou-based startup offering organizing services, told Sixth Tone that most of her clients are young housewives, senior office workers, and online influencers. She said many opt for the service to help tackle their emotional issues.

"A lot of the time, it's not solely about solving problems related to objects, it's more about solving relationship-related problems," Li said, adding that many housewives used it as a way to end disputes with their family members, while office workers viewed an organized living space as a symbol of harmony.

According to an industry paper, the annual production value of the organizing industry had reached 100 billion yuan by 2020. In 2021, the Ministry of Human Resources and Social Security acknowledged organizing as a new profession, saying nearly 20,000 talents were needed amid the rising demand, though an industry-wide standard rate and quality of service remain an issue.
Precooked meals
Last July, millions of users joined a livestream on short video app Douyin to buy a ready-to-cook sauerkraut fish dish being sold for 0.01 yuan. The 19-hour livestream by Chinese fintech company Qudian ended up generating 250 million yuan in sales revenue, indicating the demand for such products.
The robust demand has lured a large number of enterprises to enter the sector in recent years, with sales for precooked meals during last year's "Double Eleven" shopping bonanza doubling from the previous year. China currently has an estimated 64,000 precooked food related enterprises, and the market is expected to reach more than 1 trillion yuan in 2026, according to market consultancy firm iiMedia.
"It saves a lot of time and makes cooking a dish a lot more friendly to cooking beginners like me," Luo, a 22-year-old consumer of precooked meals, told Sixth Tone. "The kit has all the raw food and even the seasoning, and you just need to cook."
But the proliferation of processed food, which is heavy in salt and fat, has raised concerns over potential health risks. Precooked meals were among the top items that consumers complained about last year, according to a reporting platform developed by state-run media outlet people.cn.
Smart home appliances
The Zhimeng survey showed 69% of those born after 1980 label themselves as "experts" at using intelligent appliances for housekeeping. That figure rises to 90% for those born after 2000.

The demand for making household chores more convenient has given a boom to smart appliances, with 260 million new products on the market in 2022. Cleaning robots have emerged as one of the most popular technologies, with sales reaching 11 billion yuan in 2021, up by 17% from the previous year, according to market consultancy AskCI.
Such robots have a higher level of autonomy and come with features that automatically fill themselves up with water and also wash and dry the mop. And while some consumers say that the hefty price tag often doesn't match up with the services they provide, and they sometimes end up damaging furniture, others seem satisfied.
"The biggest attraction of the product is that it helps finish tasks that often need to be done," said Irene Ge, a Shanghai resident who paid nearly 6,000 yuan for a vacuum-mop robot. "It's a true liberation for our hands and body."
Editor: Bibek Bhandari.

(Header image: VCG)