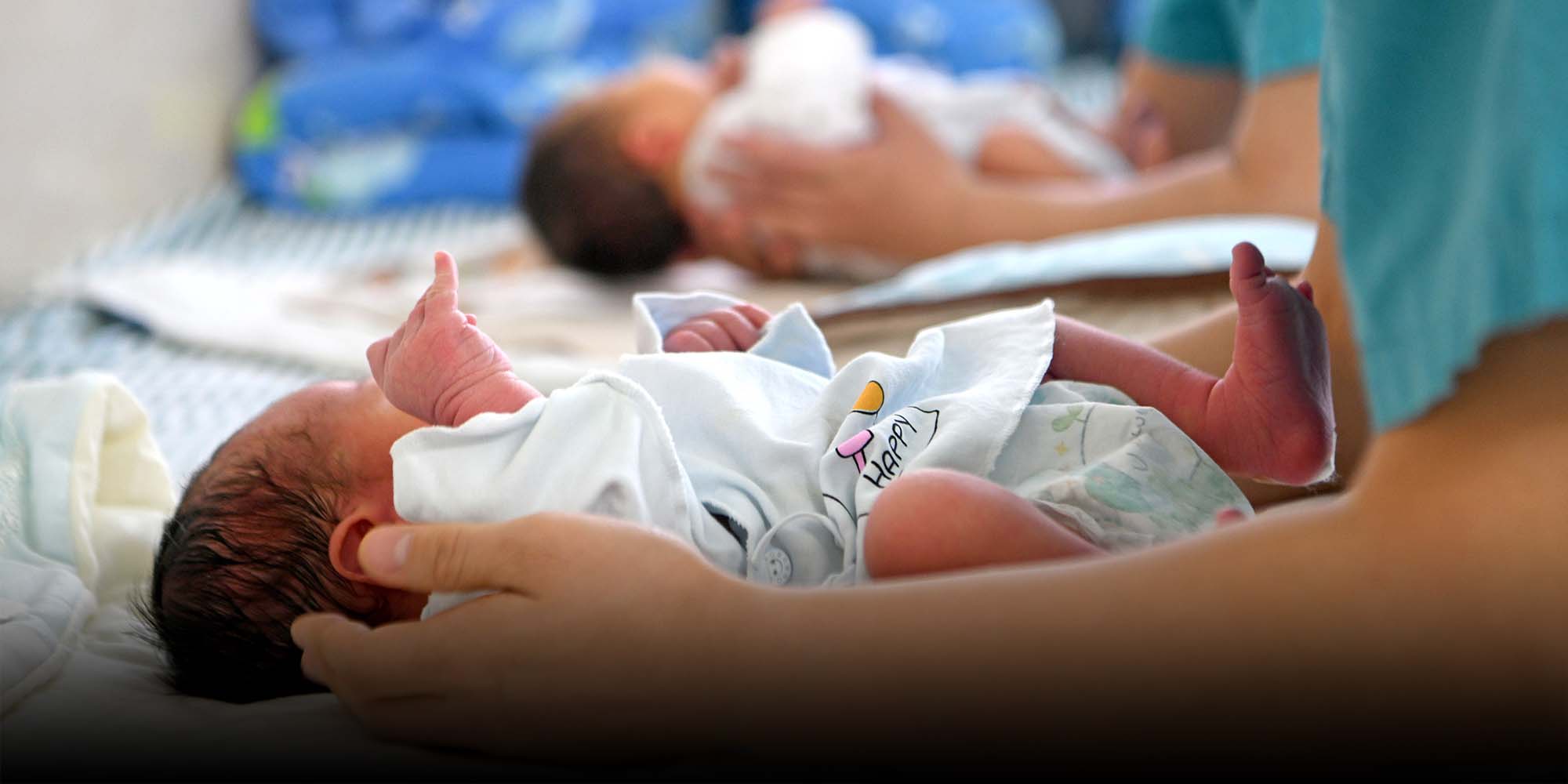 NEWS
China's Population Shrinks for the First Time in Six Decades
Government data finds there were fewer births and more deaths in 2022 compared to the previous year.
China's population dropped for the first time in six decades, officials confirmed Tuesday, marking a turning point for the country's demographics.
The total population in the Chinese mainland fell to 1.41 billion by the end of 2022, which was 850,000 fewer than the previous year, the National Bureau of Statistics said. It's the first time the country has reported negative population growth since 1961.
The drop has been attributed to the plummeting birth rate and a death rate that rose to 7.37 per 1,000 people last year. In 2022, the number of newborns declined by about 10% year-on-year to 9.56 million, with the national birth rate dropping to a record low of 6.77 births per 1,000 people, according to Tuesday's data.
Ren Yuan, a professor at Fudan University's Population Research Institute in Shanghai, told Sixth Tone that China is expected to see a shrinking population in the longer term during this century, which he attributed to "a low fertility rate-induced intrinsic decrease" and increasing deaths partly driven by an aging crisis.
"A negative population growth implies a change in the demographic dynamics," he said. "We need to reconsider how to use existing human labor resources, such as putting more focus on the economic participation of elderly workers, in order to maintain economic and social development."
Tuesday's data also showed that China's working-age population — those aged between 16 and 59 — accounted for 62% of last year's total population, down from 62.5% in 2021. The number of people aged 60 or above increased to 19.8% of the population.
Faced with years of falling marriage and birth rates, as well as an aging workforce, authorities introduced a three-child policy in 2021 and rolled out a raft of measures to encourage couples to have more children. They included financial incentives, improving access to kindergartens, extending parental leave, and relaxing housing purchase rules for families with multiple children.
This month, the southern metropolis of Shenzhen became the latest city to offer cash rewards of up to 19,000 yuan ($2,810) in total for couples having more children. But the efforts from both central and local governments haven't yielded any results so far, highlighting the country's demographic crisis and challenges posed to its already sluggish economic growth.
Editor: Bibek Bhandari.
(Header image: VCG)