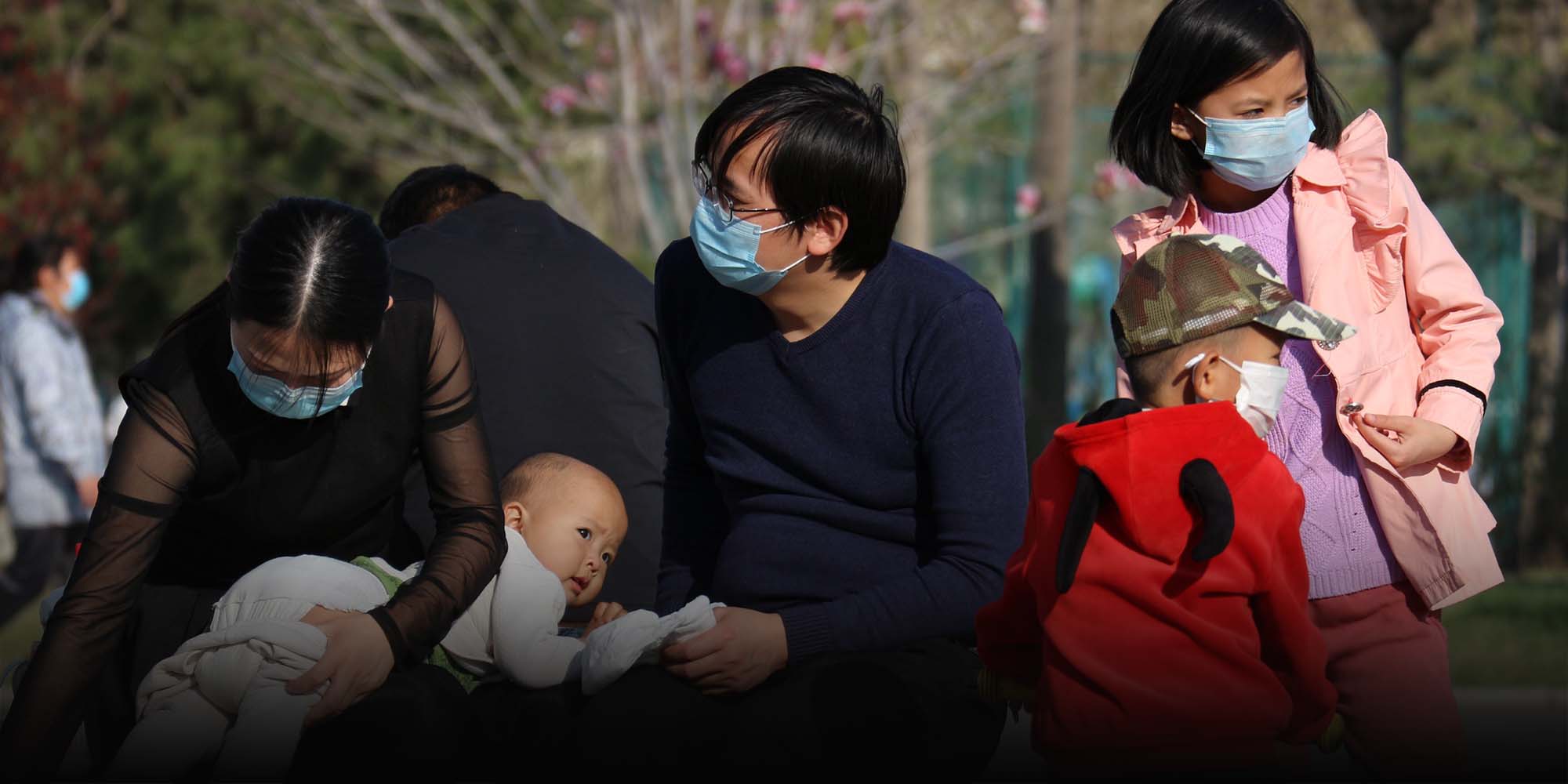 NEWS
Shenzhen Offers $2,800 Subsidy for Couples Having Third Child
Chinese cities are coming up with lucrative measures for childbirth as the country faces a demographic crisis.
The southern metropolis of Shenzhen has become the latest city to offer cash rewards to encourage couples to have more children, as the country's birth rate continues to decline rapidly.
Families having a third child or more in Shenzhen will receive a cash allowance of 19,000 yuan ($2,825) in total until the child reaches the age of 3, according to draft rules released by the city's health authority Tuesday. Those having their first and second child will be offered 7,500 yuan and 11,000 yuan, respectively.
Shenzhen has seen the number of births decrease for four consecutive years since 2017, with newborns in 2021 down 25% from the peak in 2017. Meanwhile, the number of married women of childbearing age in the city has declined for seven years in a row since 2015, the document said.
"It can boost people's willingness to have children, especially their second and third child, slow down the aging process, and make the demographic dividend a strong momentum for economic growth in the long run," the city health commission said.
The concerns of officials in Shenzhen, an economic hub attracting a large influx of workers from across China, highlight the country's looming demographic crisis, which has been attributed to declining birth and marriage rates and an aging workforce.
To reverse the falling birth rate, authorities implemented a third-child policy in 2021 and rolled out a raft of measures for people to have more children. They include financial incentives, improving access to kindergartens, extending parental leave, and relaxing housing purchase rules for families with multiple children.
After Panzhihua in the southwestern Sichuan province became the first Chinese city to offer child care allowances to couples with a second or third child in July 2021, multiple cities across China have made similar moves. But the efforts have largely failed to pay off so far, as China's birth rate last year plunged to its lowest level since the early 1960s.
Ren Yuan, a professor at Fudan University's Population Research Institute in Shanghai, told Sixth Tone that the subsidies had a limited effect in stimulating the birth rate in economically developed regions where the costs of giving birth and raising a child are expensive compared to rural, central, and western areas.
In Shenzhen, a cash allowance of 6,333 yuan per year for childbirth proposed by the new rules would only cover 8% of the total costs to raise a baby under the age of 3 on average in 2021, according to the city health commission.
"If people do not want to have children, just implementing various supportive policies won't work," Ren said. "It's important to reshape people's attitudes toward giving birth, making them feel that having children is meaningful."
Editor: Bibek Bhandari.
(Header image: IC)