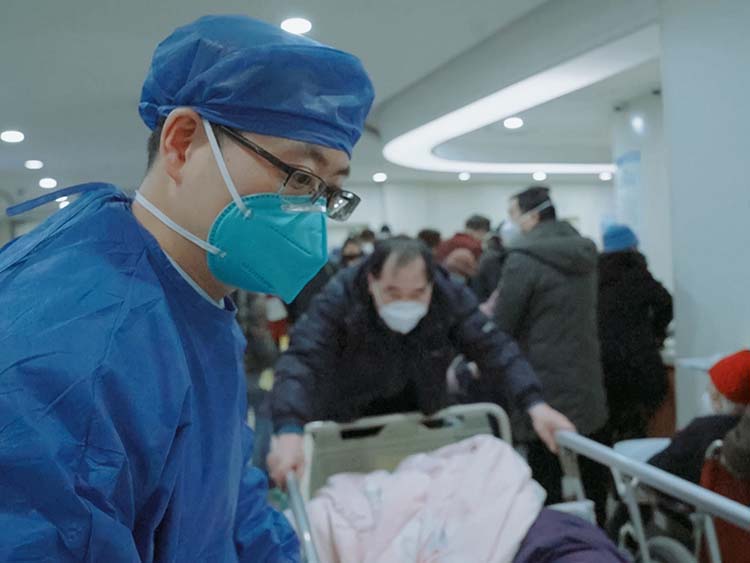 MULTIMEDIA
Confronting the Peak of the Epidemic in a Shanghai Hospital
SHANGHAI – Since China ended its "zero-COVID" policies in late 2022, the virus has started to spread unchecked. In Shanghai alone, the number of emergency cases in many hospitals across the city has soared since December, and Punan Branch of Renji Hospital, Shanghai Jiaotong University School of Medicine is one of those hospitals bearing the brunt.
The large number of patients who have been admitted in such a short space of time, especially those who are seriously ill, has increased the burden on the medical system. To make things worse, during the peak of the Omicron wave in December, most medical staff at the Punan Branch of Renji Hospital were infected, which aggravated an already severe situation for a medical system with insufficient resources.
Fortunately, the medical staff returned to their positions in late December, though they have still not fully recovered. One of the hospital's emergency nurses pointed out that their daily workload increased nearly tenfold compared to normal. In this regard, the hospital has diverted patients to different wards and linked all departments to ensure the best possible treatment for patients during these tough times.
Reporters from The Paper, Sixth Tone's sister publication, recorded the tense moments experienced by patients and the hard work of doctors on the front line in the hospital. It has been translated and edited for brevity and clarity.
Editors: Wu Huiyuan and Matthew Hall.