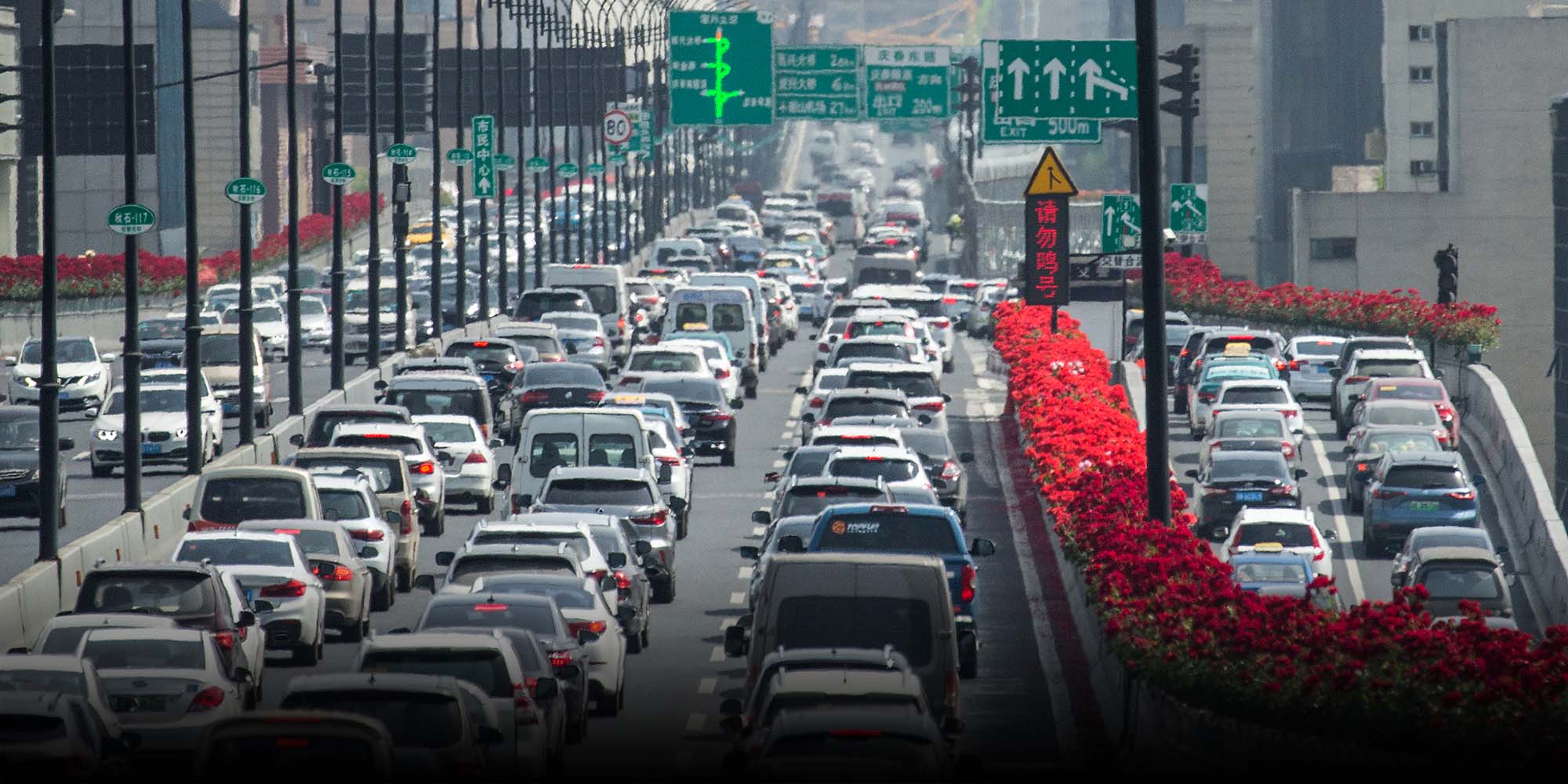 NEWS
China Announces Action Plan to Curb Noise Pollution by 2025
Officials pledged that 85% of the country would be compliant with nighttime noise standards in the next three years.
China has set up a road map for combating noise pollution in the next three years, as the country accelerates efforts to improve the health and wellbeing of people following mounting public complaints.
The first-of-its-kind action plan said that 85% of the country will meet the government's nighttime noise standards by 2025, as it seeks to regulate the level of noise emitted by industries, construction, and transportation, among others. The plan, published by the Ministry of Ecology and Environment on Tuesday, is an extension of the revised national law on noise pollution, which aims to tackle the pressing issue.
While air and water pollution have attracted greater public attention and policy focus, noise pollution remains relatively unaddressed. In 2021, China's different government departments received more than 4 million noise pollution-related complaints from urban areas, with nearly 60% of the cases involving residential compounds and public venues.
A Shanghai resident surnamed Cao told Sixth Tone he was constantly upset by the rumbling sound of air conditioners or barking dogs in his residential compound at night. He said it affected his quality of sleep and productivity in the morning.
"It's too tricky to tackle this annoyance since the noise comes from different sources at different times," Cao said, adding that the residential staff dismissed it as a trivial issue.
Tuesday's action plan ordered all municipalities to revise the noise levels by the end of this year, emphasizing on managing the issue in noise-sensitive places like residential buildings, parks, hospitals, and office buildings. The revisions will be based on the country's existing five-tier classification system to manage noise for different places, which has different standards for daytime and nighttime.
China first launched its noise pollution law in 1997. It was last revised last year and will go into effect this June. The updated law added more accountability and punishments for violators and improved the regulations for offenses in rural areas.
Editor: Bibek Bhandari.
(Header image: VCG)