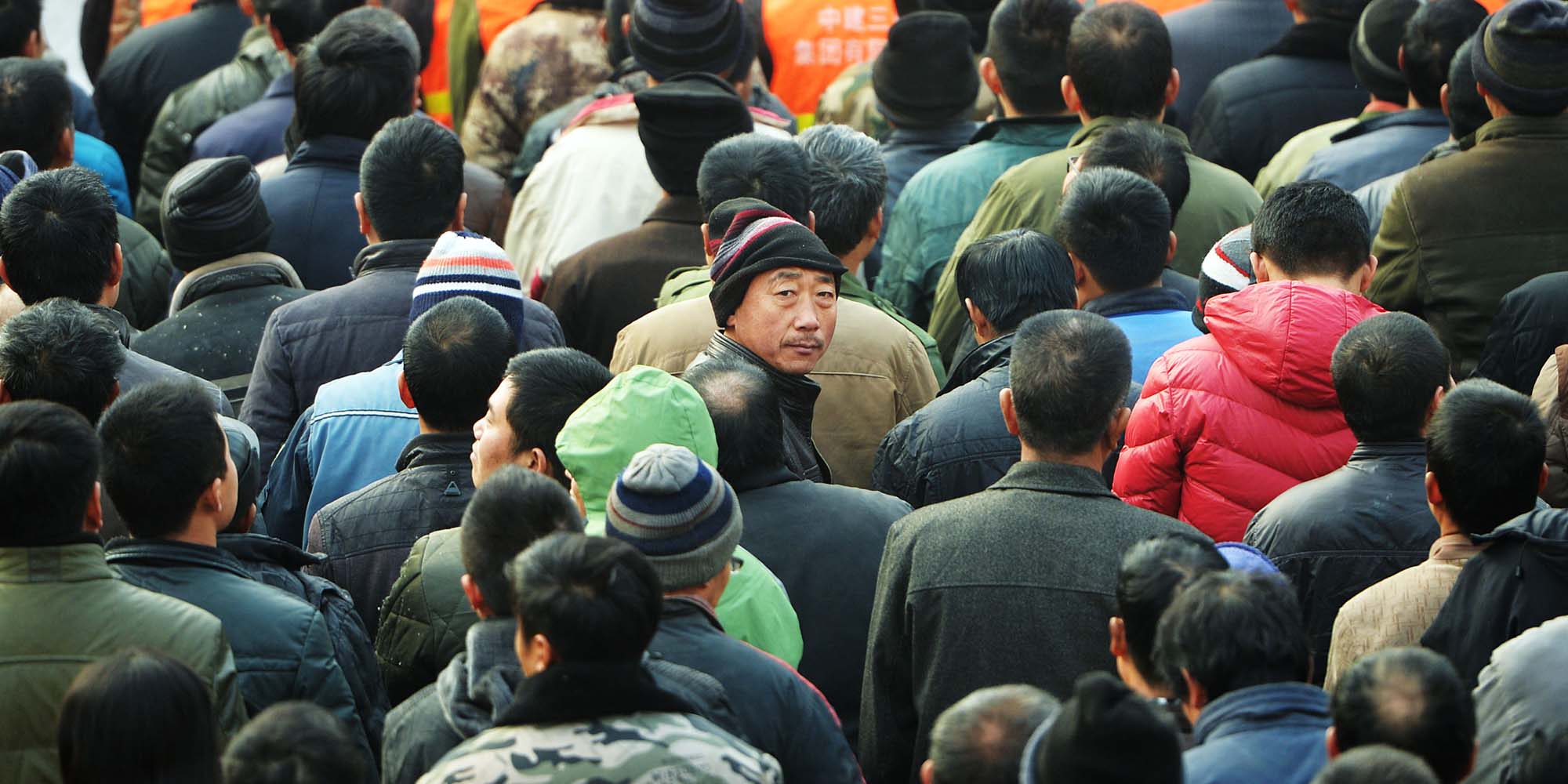 NEWS
China's Blue-Collar Workers Are Getting Older, Report Says
Nearly half of the country's some 400 million blue-collar workers are aged over 40.
China's blue-collar workers are getting older and lack basic and professional skills, a new report has found, highlighting a shortage of younger and skilled workers in the manufacturing and service sectors.
Nearly half of China's some 400 million blue-collar workers are aged over 40, higher than the average age of 38.8 for the entire workforce, according to the report released last week by a research unit of the Capital University of Economics and Business. The report noted that the majority of blue-collar workers earn between 5,000 yuan and 8,000 yuan ($730-$1,165) a month.
Despite record high youth unemployment, young people in their 20s are increasingly unwilling to do blue-collar work and manual labor, the report said. Those seeking such positions mostly focus on job stability and security instead of seeking high salaries.
"The attitudes of more educated youngsters regarding employment have changed," the report said. "They prefer positions with a more flexible schedule and environment instead of entering the factory, which is considered as mechanical, repetitive, and low-value."
Amid an aging crisis, China is facing a labor shortage, especially in the manufacturing sector. By 2025, 10 major areas in the country's manufacturing industry will see an unfilled talent demand of nearly 30 million people, official data showed.
To cope with the challenges adding pressure to the country's sluggish economic growth, authorities have issued a raft of new measures to encourage young workers to join the blue-collar cohort, such as upgrading the compensation system and social status of skilled workers.
The new report said that most blue-collar workers have either attended middle or high school and many lack general skills and expertise. It added that livestreaming and short video platforms have emerged as the second most popular means for blue-collar workers to apply for jobs compared with one or two years ago.
The report is based on surveys carried out on Kuaishou, a major short video platform in China, whose hiring service attracts around 250 million blue-collar workers a month.
Zhang Chenggang, head of the research center, wrote in the report that improving the employment quality of blue-collar workers and protecting their labor rights can enhance their sense of achievement in the workplace.
"(We) need to promote the digital transformation of industries such as labor agencies and use digital technology to facilitate the exchange of information, thus making more young people willing to enter blue-collar positions," Zhang said.
Editor: Bibek Bhandari.

(Header image: VCG)