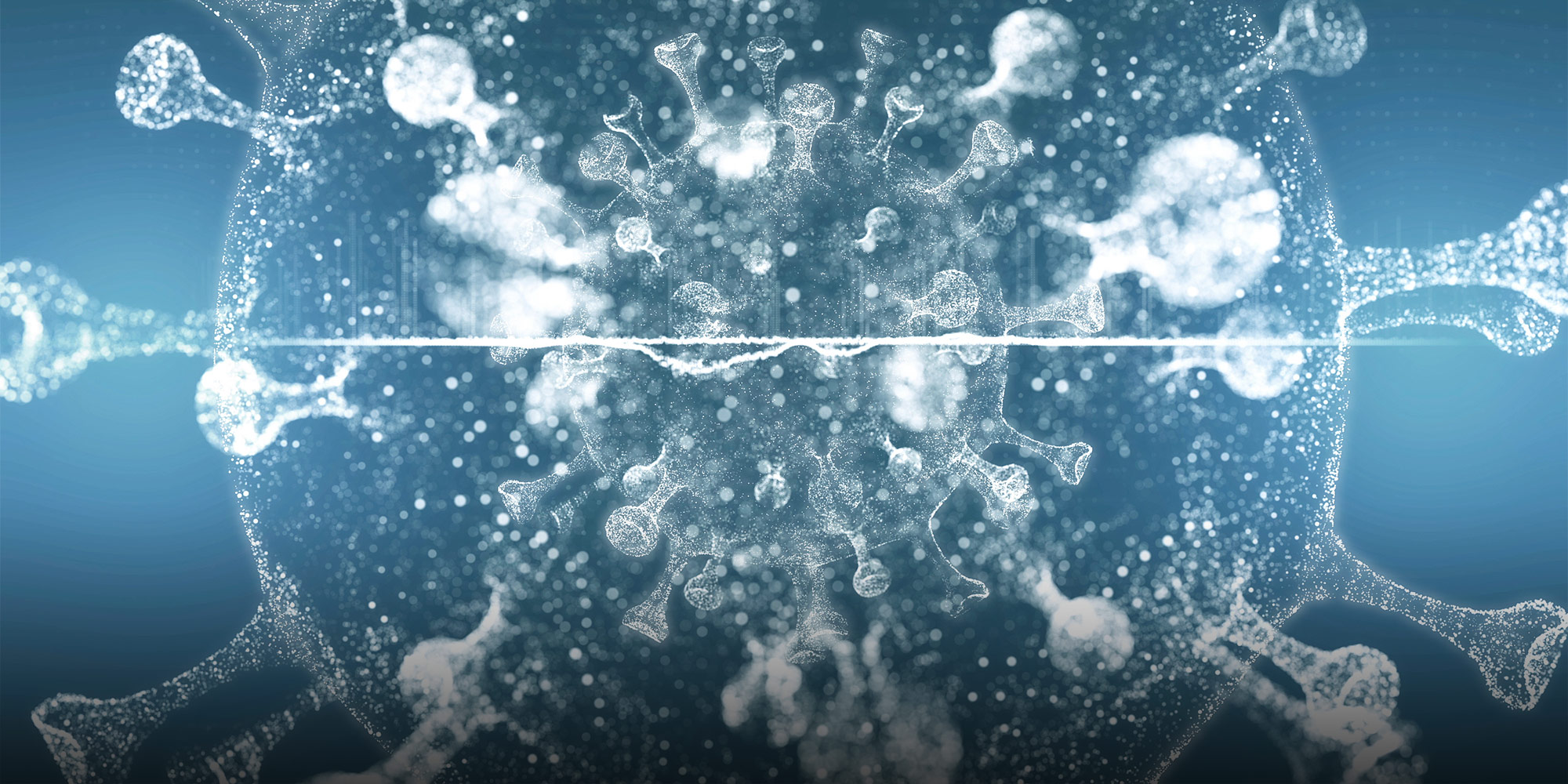 VOICES & OPINION
How COVID Misinformation Swamped Chinese Social Media
Messaging failures and bad incentives have left Chinese social media groaning under a deluge of COVID-related misinformation.
Last month, a self-identified "biologist with a Ph.D. from an American university" wrote on Chinese microblogging platform Weibo that he had tested positive for XBB — an offshoot of Omicron — just five days after a separate COVID-19 infection. The post, made as case counts were skyrocketing in China, was quickly reshared by well-known influencers, including Weibo CEO Wang Gaofei.
The post tapped into widespread fears that China's reopening was not the end of the pandemic, but merely the beginning of a period of infection and reinfection that could last years. There was just one problem: It was fake. After users questioned the speed with which the poster's sample had been identified, he explained that it had been genetically sequenced by his colleagues at the Suzhou Center for Disease Control and Prevention lab. Officials with the local CDC called the police: They couldn't find the poster's name on their employee roster, and more importantly, the lab he referenced didn't exist. Two days later, Chinese police identified the self-proclaimed biology Ph.D. as a clerk at a convenience store.
This is far from an isolated case. Another recent viral post on the dangers the XBB variant poses to the digestive system helped kickstart a nationwide run on diarrhea drugs — a run that has persisted even after the writer acknowledged his knowledge of the virus was limited to what he had read on the internet.
Such rumors may seem harmless, but as millions of Chinese families struggle to protect themselves from an unprecedented wave of COVID-19 infections, misinformation is straining an already overstretched medical system. Medical resources in hard-hit regions are all but exhausted: Doctors are working through fevers and supplies of key drugs are critically low. Panic purchases of unnecessary medicines only increase the pressure on the system.
The appetite for COVID-related rumors in China reflects a broader failure by health officials to deliver clear and convincing information to the public. After three years of "zero-COVID," ordinary Chinese have little firsthand knowledge of the virus. Much of what they do know has been colored by years of dire warnings about the risks associated with the disease — part of a campaign to bolster the legitimacy of the country's strict pandemic controls.
But after these restrictions came to an abrupt end early last month, public health messaging downgraded COVID-19 from the level of a SARS variant to a mere flu. The result was a crisis of trust. Many Chinese refused to believe officials' rosy reassurances about the disease's mild symptoms, instead turning to the internet in search of more reliable information.
As elsewhere, COVID-19 discourse on Chinese social media is colored by populist politics. Fears of cross-border transmission reflect broader concerns about foreign influence. Some conspiracists have gone further, suggesting that the novel coronavirus was engineered in a foreign lab or that the end of "zero-COVID" was due to global pharmaceutical capital's infiltration of China's public health system.
Unsurprisingly, some of the most prominent bloggers boosting the reinfection post have a long track record of advancing nationalistic narratives and doxing "traitors." These narratives are all the more appealing when they come from self-proclaimed "insiders" like a supposedly American-trained biologist.
In the face of this deluge of misinformation, social media companies have done little to tamp down on users' fears. As the pandemic enters its fourth year, Weibo has yet to develop a mechanism to channel users toward reliable sources of medical information. A search for "Omicron" on the platform still does not direct users to the China CDC's website. A similar search for "Pfizer," meanwhile, is as likely to return the hottest takes from military affairs, finance, and gossip bloggers as information on Paxlovid, the company's World Health Organization-endorsed antiviral drug.
This system is excellent at generating engagement, but it does little to help users in need. Even in the best of times, turning a blind eye to misinformation is a mistake. During a public health crisis, it is borderline criminal. The Cyberspace Administration of China has repeatedly ordered platforms to clamp down on "online chaotic phenomena." Just this week, Weibo announced punishments for more than 1,100 accounts accused of "attacking experts and academics." But shutting down individual accounts has so far done little to alter systemic incentives favoring the spread of misinformation. Meanwhile, some of the most popular bloggers engaged in spreading misinformation seem immune from enforcement.
China has the national internet infrastructure to tamp down on COVID-19 misinformation, but this advantage is being squandered by polarized politics, short-sighted social media platforms, and public communication failures. As the country braces for the Lunar New Year travel rush, the next few weeks will be vital to containing the spread of the virus. The government, social media companies, and public health experts must act quickly, or risk a public health crisis becoming a lasting social crisis.
Editor: Kilian O'Donnell.

(Header image: Blackdovfx/VCG)