An animated series featuring monster-like characters, or yao in Chinese, has won praise online for adopting traditional Chinese culture and aesthetics in its animation and storytelling in a way that has resonated with many.
"Yao-Chinese Folktales" is an eight-part series inspired by various traditional Chinese literature titles and showcases a range of artistic styles such as paper cutting, watercolor painting, and computer graphics. The first episode is based on the classic Chinese novel "Journey to the West," with characters preparing to capture a Tang dynasty Buddhist monk.
Its plot, which shows one of the characters being punished after their leader was dissatisfied with their work, has resonated with a wide audience, reminding them of dilemmas and suffering at the workplace.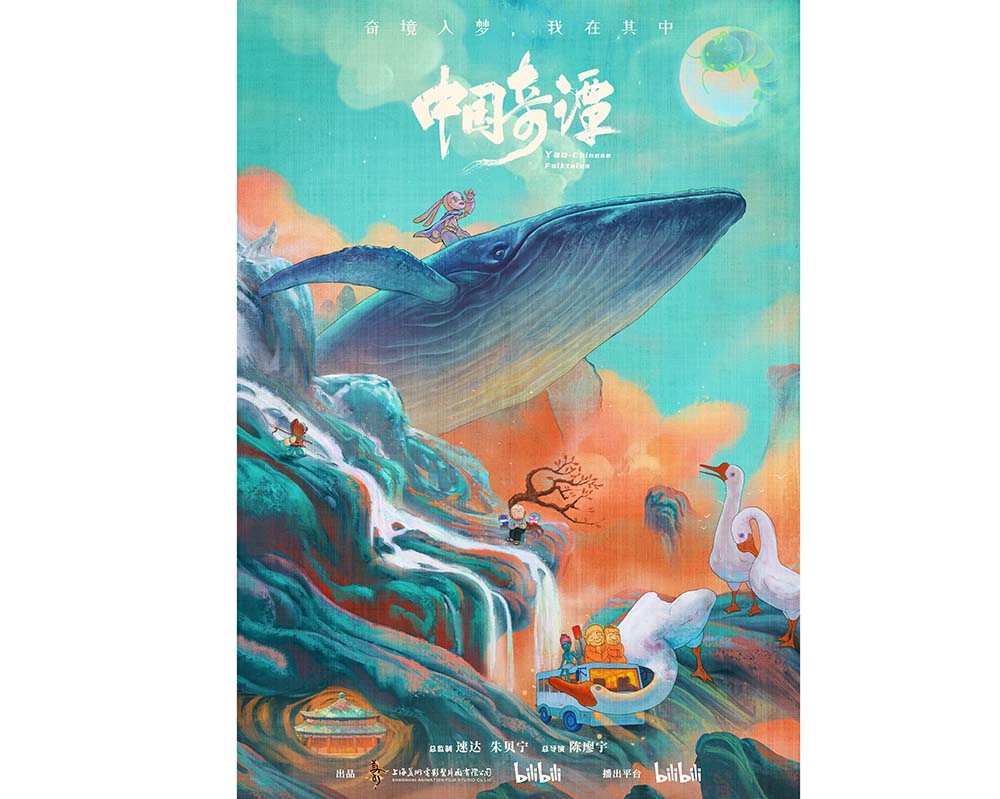 A poster for "Yao-Chinese Folktales." From Douban
"The little monster at the bottom of the ladder really reflects my sad life as a dagong ren," one viewer commented on Bilibili, using online slang to refer to physically or technically skilled workers.
Yu Shui, director of the 20-minute-long episode, told Sixth Tone's sister publication, The Paper, that he wanted to make stories that were relevant and resonated with audiences.
The new series is part of the growing trend of Chinese animation turning to ancient Chinese legends and folktales for inspiration. Domestically produced animated films featuring classic figures such as "Monkey King," "Ne Zha," and "White Snake" have proved to be big hits in recent years, with the latest release "New Gods: Yang Jian" amassing 550 million yuan ($80 million) in ticket sales last year.
"Yao-Chinese Folktales" was jointly produced by Shanghai Animated Film Studio and streaming site Bilibili. Since it aired Sunday, the first two episodes released so far have gathered over 10 million views and it currently has a score of 9.6 out of 10 on rating site Douban.
Editor: Bibek Bhandari.
(Header image: A promotional photo for "Yao-Chinese Folktales." From Douban)