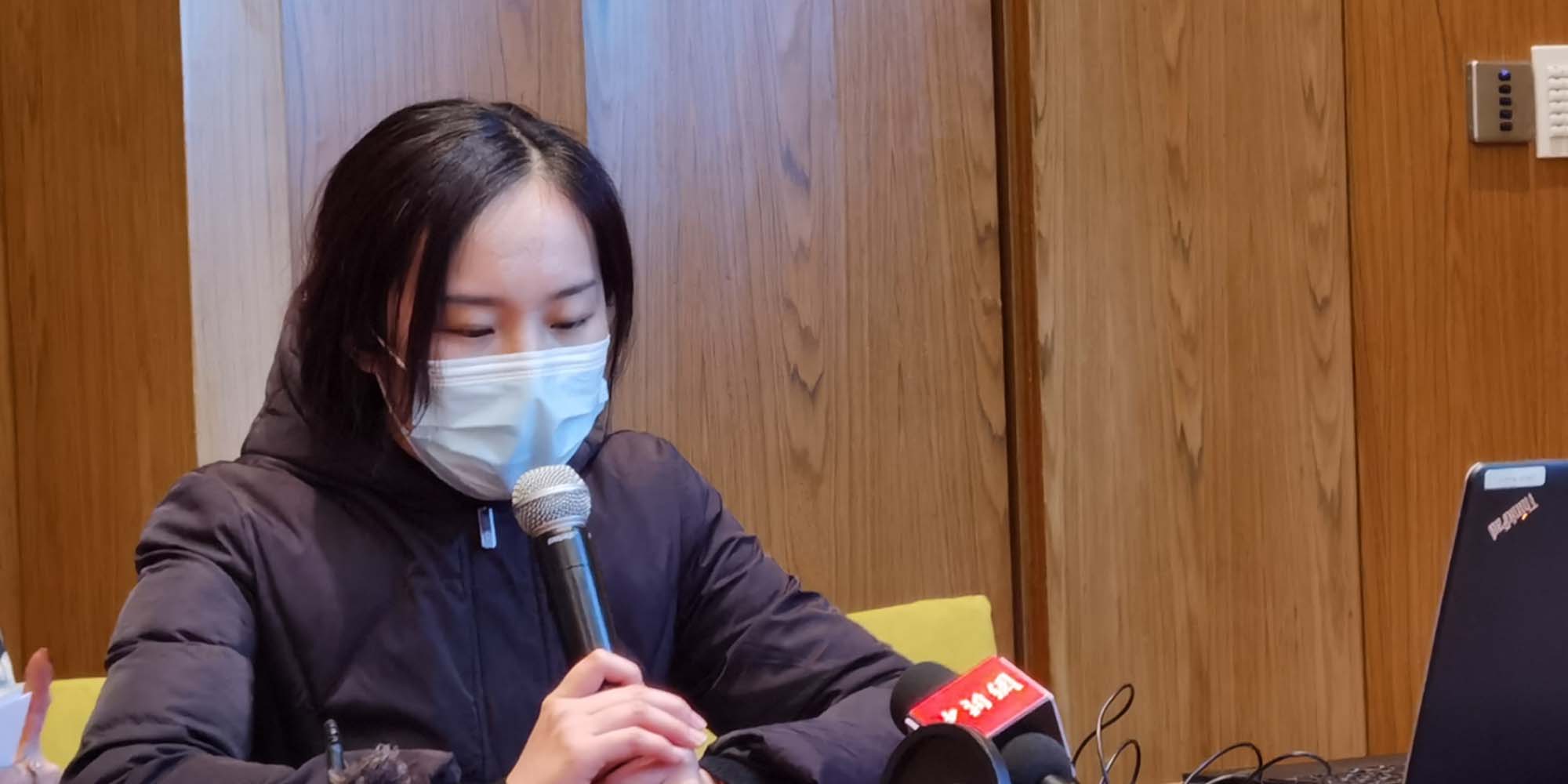 NEWS
Online Donation for Court Compensation Sparks Outcry in China
The woman is held liable for failing to protect her friend who was murdered by her ex-boyfriend in Japan.
The Chinese woman held liable for the death of her friend in a high-profile murder case in Japan is at the center of a social media storm after seeking donations to pay money to the victim's family following a court order in December.
Liu Nuanxi, formerly known as Liu Xin, seeked donations to raise 700,000 yuan ($101,570) in compensation — which includes legal fees — after a court in the eastern city of Qingdao upheld a verdict from earlier last year. The 29-year old made the public appeal on Weibo on Monday, though the microblogging platform has deleted her post following a public outcry and suspended its tipping feature for her account.
In January 2022, a Qingdao court ordered Liu to pay 696,000 yuan in compensation to the mother of Jiang Ge, the 24-year-old Chinese student stabbed to death in 2016. The court ruled that Liu was liable for her friend's death having failed to inform her about the potential dangers of her former boyfriend, also a Chinese national.
The man, Chen Shifeng, was given a 20-year prison sentence by a Japanese court in 2017 for stabbing Jiang outside of her apartment, where Liu was staying after her breakup. Later, in 2019, Jiang's mother filed a civil lawsuit against Liu, with the case triggering debate on Liu's ethics and morals — she latersaid she changed her name to give herself a new start.
In a now-deleted Weibo post, Liu said she was dissatisfied with the Dec. 30 ruling and would raise money to compensate her dead friend's family, which she would later pay back. Liu had managed to raise 25,000 yuan before Weibo suspended the tipping feature Tuesday.
"What kind of society would it be if a perpetrator could receive donations by slandering the victim?" Jiang's mother, Jiang Qiulian, responded in a Weibo post.
"If everyone could crowdfund legal penalties after they've done something wrong, does that mean people could crowdfund jail sentences by asking others to spend time in jail for you? " another Weibo user commented.
Despite the controversies, legal experts say that Liu raising money to pay the compensation doesn't violate the law. Zhu Junkang, a lawyer from Shanghai Quandian Law Firm, told Sixth Tone that those seeking online donations must be truthful of their purpose and the money must be used for the said purpose.
"Liu is raising money through the tipping function on Weibo instead of crowdfunding platforms," he said. "The move is therefore not a fundraising effort, but a move to solicit help from society."
But not everyone agrees. Song Chunlei, a lawyer from Shanghai Ganus Law Firm, told Sixth Tone that personal civil compensation requirements like Liu's don't meet the requirements of charitable fundraising under the country's charity law. He added that it neither complies with public order nor sets a good example to society.
Editor: Bibek Bhandari.
(Header image: LiuNuanxi attends a press conference in Qingdao, Shandong province, Feb. 16, 2022. IC)