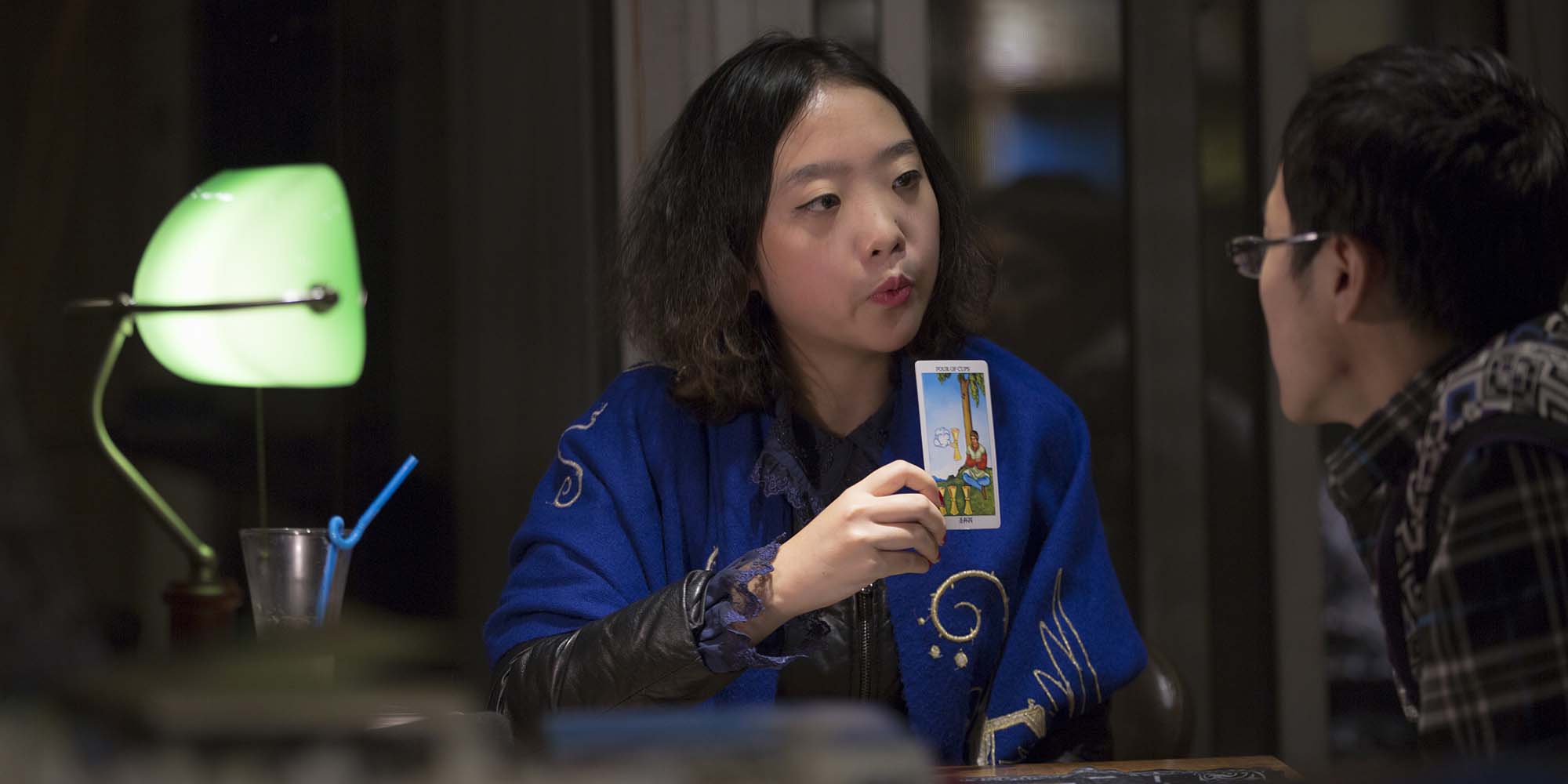 NEWS
Love Is in the Cards: Young Chinese Turn to Tarot for Guidance
While many follow the practice unquestionably, some card readers suggest being rational.
Taozi said she found out about her upcoming bout of COVID-19 through a tarot reading.
The 25-year-old from the eastern province of Anhui holds her pack of 78 cards closely and has spent five years learning the centuries-old practice to foresee the future. In April 2021, she finally decided to become a tarot reader and tap into a burgeoning market crowded with youngsters mostly wanting to know more about the possibilities and limitations of their love life.
"I can spend almost an entire day playing with the cards," Taozi, who insisted on using the name she identifies with in the tarot community, told Sixth Tone. "Tarot is family. It's loyal and has never betrayed me. People are stocking up on COVID-19 rapid test kits, while I only need to hold onto my cards."
Taozi is among the growing number of tarot practitioners catering to a young demographic, who like herself have turned to the mysterious — and unscientific — cards for spiritual and emotional guidance. The tarot reader herself picked up the cards after breaking up with her boyfriend, and she said 90% of her clientele come to her with romance-related issues.
"Girls come to me asking what they should do after breaking up and if they can still get back together," said Taozi, who charges 110 yuan ($15) for a three-question session. "So I prefer to choose these topics while making videos."
Such tarot reading videos have lately surged on platforms such as streaming site Bilibili and lifestyle platform Xiaohongshu, where prophecies about romance, or lack thereof, are never short of an audience — even though they come with a disclaimer saying "for entertainment only." LongNü, one of the most prominent tarot readers, has nearly 1 million followers on Bilibili and charges over 2,000 yuan an hour for a personal session.
Wang Ting said the tarot videos provided solace after breaking up with her boyfriend last August. The 22-year-old said she spent hundreds of yuan on several tarot readers and crystal string — an accessory believed to promote luck and love — trying to find the future trajectory for both of them.
"The situation described in the videos matched my story," Wang said. "I was desperate. I needed an answer. It's said that these crystals may help bring him back. I know it's unreliable, but I do need it to make me feel better."
Xing Tingting, an associate professor of the sociology of religion at the Shanghai University of Finance and Economics, said that young people are seeking spiritual refuge in tarot partly because the cards are easy to understand. She added that they guide individuals on a specific matter and also offer an outlet for irrational emotions to rest.
"Tarot catching on isn't a recent thing, and it's not just tarot that's popular," Xing told Sixth Tone. "There were horoscopes further back, and then there were other things even further back. People need to relieve their emotional anxiety through this meditative certainty."
The barrage of tarot videos, with some accumulating as many as a million views, demonstrates the genre's popularity on social media and video streaming sites. Apps like Xiaohongshu even have dedicated chat groups with hundreds of people where members discuss all sorts of issues pertaining to their past, present, and the future — one such group specifically uses astrology dice to determine where they should dine to meet their soulmates.
And while such tactics may comfort users, some tarot readers find the overdependence on the phenomenon unsettling. Jia Binshu, founder of the astronomy popularization project TIANJI-ONE and a popular tarot reader, told Sixth Tone that the cards are a "mere combination of probability science and psychological implication."
Like other tarot readers, she still posts nightly videos targeting those who might be struggling after a breakup or wanting to rekindle their romantic relationship. But instead of giving false hopes, Jia said she uses the cards to guide their emotions and uses the images on each card for them to appreciate the stars and planets that light up the night sky.
"If I had to say something good about tarot, I would have to praise its healing powers," Jia said. "It's still very good at calming people down. But I expect my fans to use tarot to control their emotions, and not to be controlled by tarot."
Editor: Bibek Bhandari.
(Header image: A tarot reader with a man in Xi'an, Shaanxi province, Dec. 4, 2015. Yuan Chen/VCG)