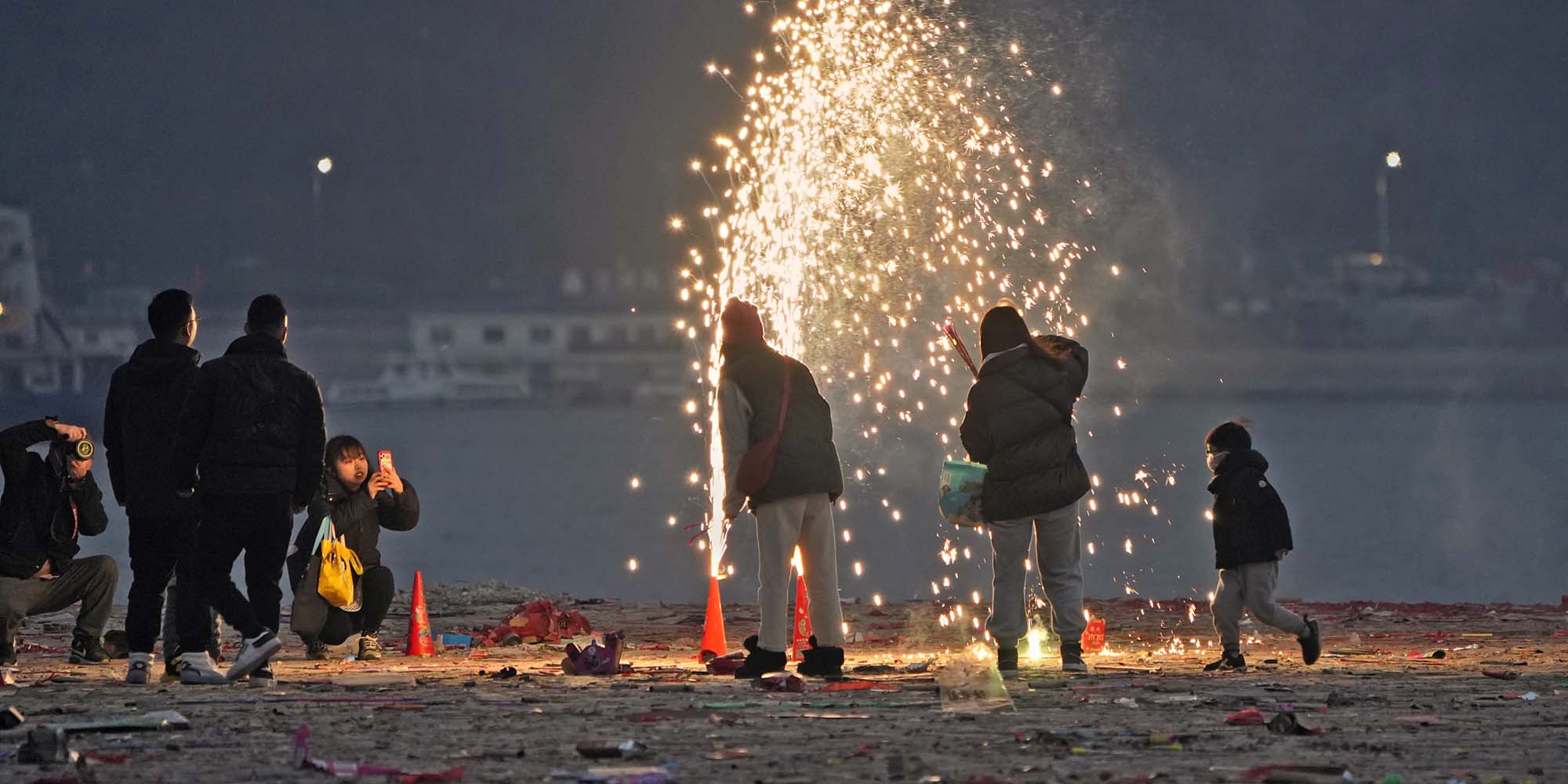 NEWS
Chinese Cities Allow Spring Festival Fireworks Amid COVID Blues
Local governments have prohibited fireworks for years due to safety and environmental concerns.
For a change, there will be fireworks this Lunar New Year — at least for some.
A few Chinese cities have relaxed restrictions on setting off fireworks during this year's festivities, as the country is set to welcome the year of the rabbit on Jan. 22. This will be the first major holiday in China without the stringent COVID-19 control measures that have muted celebrations since 2020, though the risk of infection remains high, with the virus expected to rip through rural areas as hundreds of millions of people travel home.
Authorities in the northeastern city of Dalian said they will allow residents to light fireworks for an unlimited time on New Year's Eve, and limit them in downtown areas from 7 a.m. to 11 p.m. on certain days, including the one-week holiday, also known as Spring Festival, according to an announcement Friday. The cities of Dongying and Binzhou in the eastern Shandong province will also allow residents to celebrate with fireworks during the holiday period, domestic media reported.
Letting off fireworks is a centuries-old Chinese tradition used to celebrate festivals like Lunar New Year. But it has been tightly controlled in recent years due to safety and environmental concerns such as air and noise pollution, though fireworks-related casualties have been declining.
Local governments in more than 400 cities across the country have either restricted or banned the sale, transportation, and use of fireworks during important celebrations. Bigger cities like Shanghai and Wuhan have reiterated that fireworks are prohibited within their downtown areas during this year's Spring Festival, and so has the capital Beijing, where a citywide ban has existed since 2022.
Social media users have been discussing whether local governments should allow residents to celebrate with firecrackers this year, considering that many people weren't allowed to enjoy the holidays at all for the past three years. Some revelers in different cities seemed to defy the restrictions, with videos on microblogging site Weibo showing some even setting off fireworks from moving vehicles to welcome 2023.
Editor: Bibek Bhandari.
(Header image: VCG)