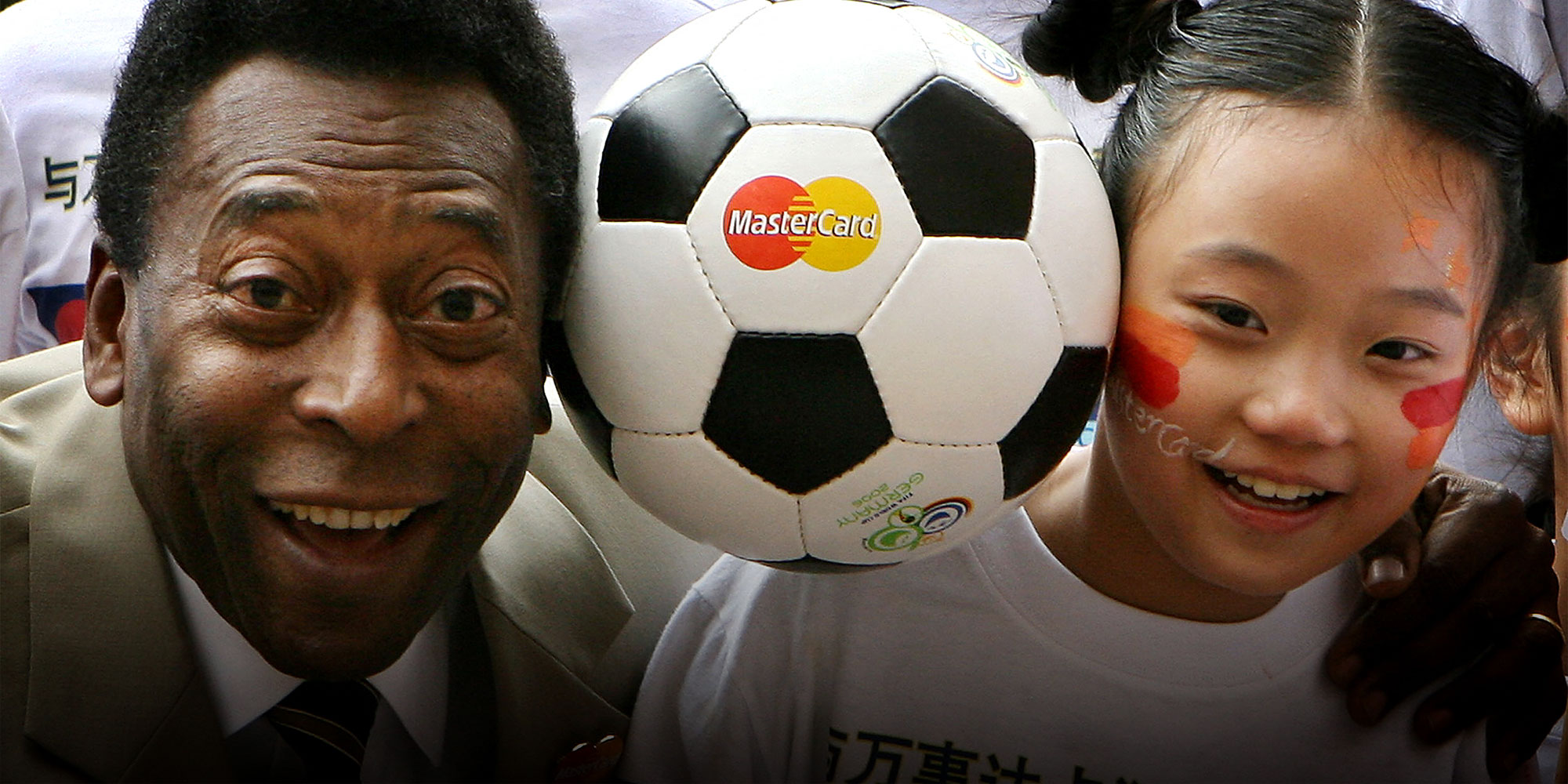 NEWS
China Pays Tribute to Brazilian Soccer Legend Pelé
Pelé was one of the greatest soccer players and the only player to win the World Cup three times.
Chinese soccer players and fans have joined the global community in remembering Brazilian soccer legend Pelé after he died Thursday at the age of 82.
Pelé is one of the world's most accomplished sportspersons, fondly referred to as the "King of Football" — he is the only player to secure three World Cup titles and is still Brazil's top goalscorer of all time. He died in the city of São Paulo due to multiple organ failure as a result of colon cancer, according to the hospital where he was being treated.
The soccer legend's death was one of the most popular topics on Chinese social media Friday. Personal tributes to the star flooded timelines on messaging app WeChat and microblogging site Weibo.
"I first heard of Pelé's name when Brazil's Madureira Esporte Clube visited Beijing in 1965," Zhang Lu, a prominent Chinese soccer broadcaster and commentator, wrote on Weibo. "Back then, I was on an amateur soccer team in middle school. Pelé inspired my soccer dream as a teenager. May he rest in peace."
"I remember there was a biography of this man in my book in junior class and at that (time) I came to know about football, a truly inspirational personality," said a Twitter user with the handle China Man.
During and after his 21-year career, Pelé visited China multiple times and is considered to be a source of inspiration for many Chinese soccer fans who fell in love with the sport after watching him play.
Pelé played two friendlies with China's national men's team in his retirement tour with the New York Cosmos in 1977. He also visited China in 1991 to watch matches at the inaugural women's World Cup and later again in 2002 to participate in a symbolic event playing cuju — an ancient Chinese sport similar to soccer — on the Great Wall.
The passing of Pelé comes at a time when the country is battling its worst COVID-19 outbreak, with many heartbroken fans also taking time to remember other sports legends such as Argentinian soccer icon Diego Maradona and American basketball player Kobe Bryant, who both died in 2020.
"We have said farewell to so many people this year. Hope there's no pain in heaven," commented one Weibo user.
Editor: Bibek Bhandari.
(Header image: Pelé poses with a young girl during a promotional event giving away tickets for the 2006 World Cup, in Shanghai, Feb. 27, 2006. Mark Ralston/AFP via VCG)