2022 has been a year of changes and challenges.
It began with winter sports fever brought about by the Winter Olympics and Eileen Gu, then ended with fever caught by ordinary citizens after COVID restrictions came to a sudden end in December. Climate change brought heat, drought, mountain fires, and extreme cold, while taikonauts came back to earth after finishing the six-month-long Shenzhou XIII mission.
Sixth Tone presents 40 photos that represent these turbulent moments from 2022.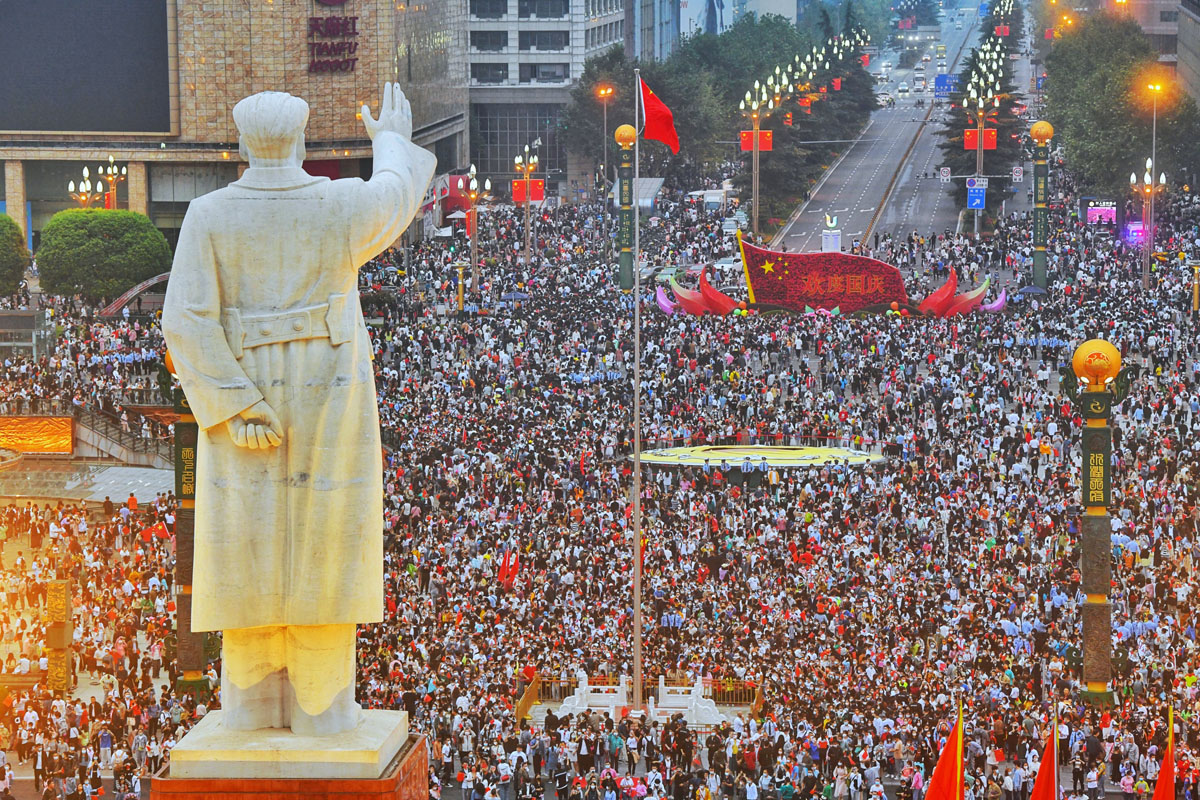 People gather near Tianfu Square for the flag-raising ceremony to celebrate China's National Day in Chengdu, Sichuan province, Oct. 1, 2022. VCG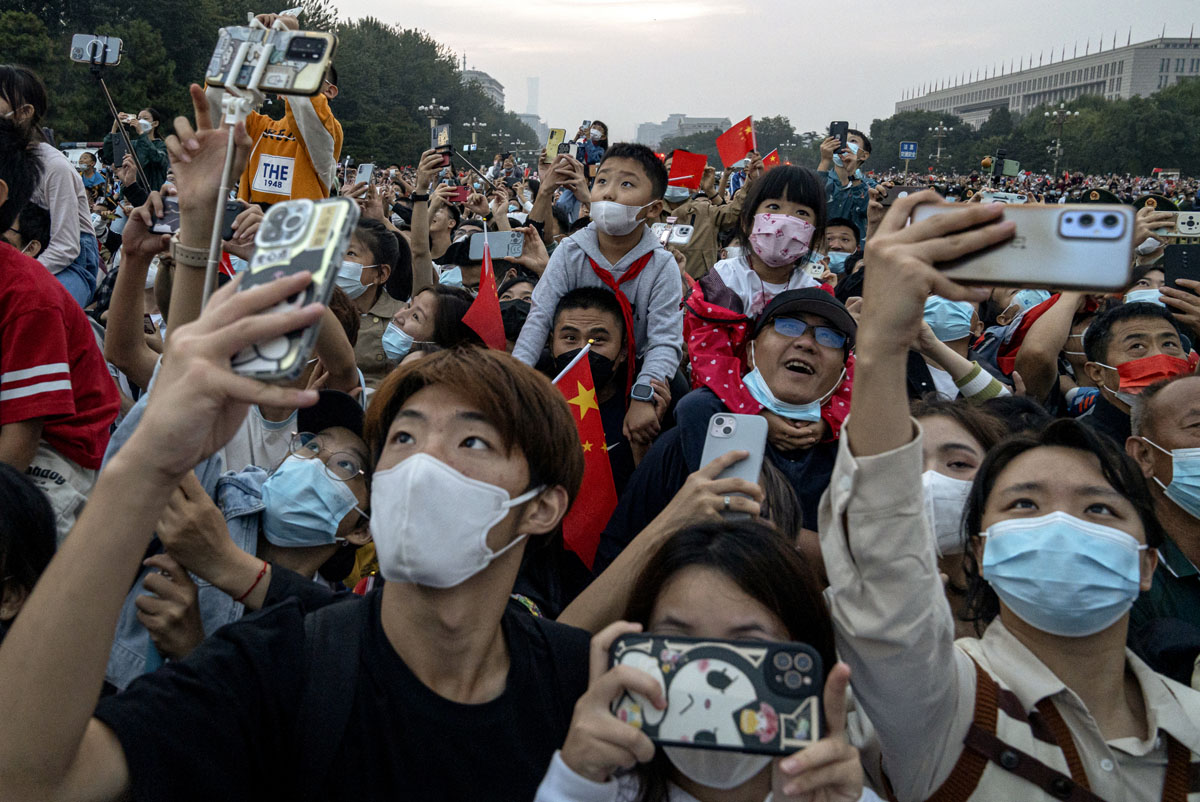 People take photographs of the flag-raising ceremony in Tiananmen Square during National Day in Beijing, Oct. 1, 2022. Bloomberg/VCG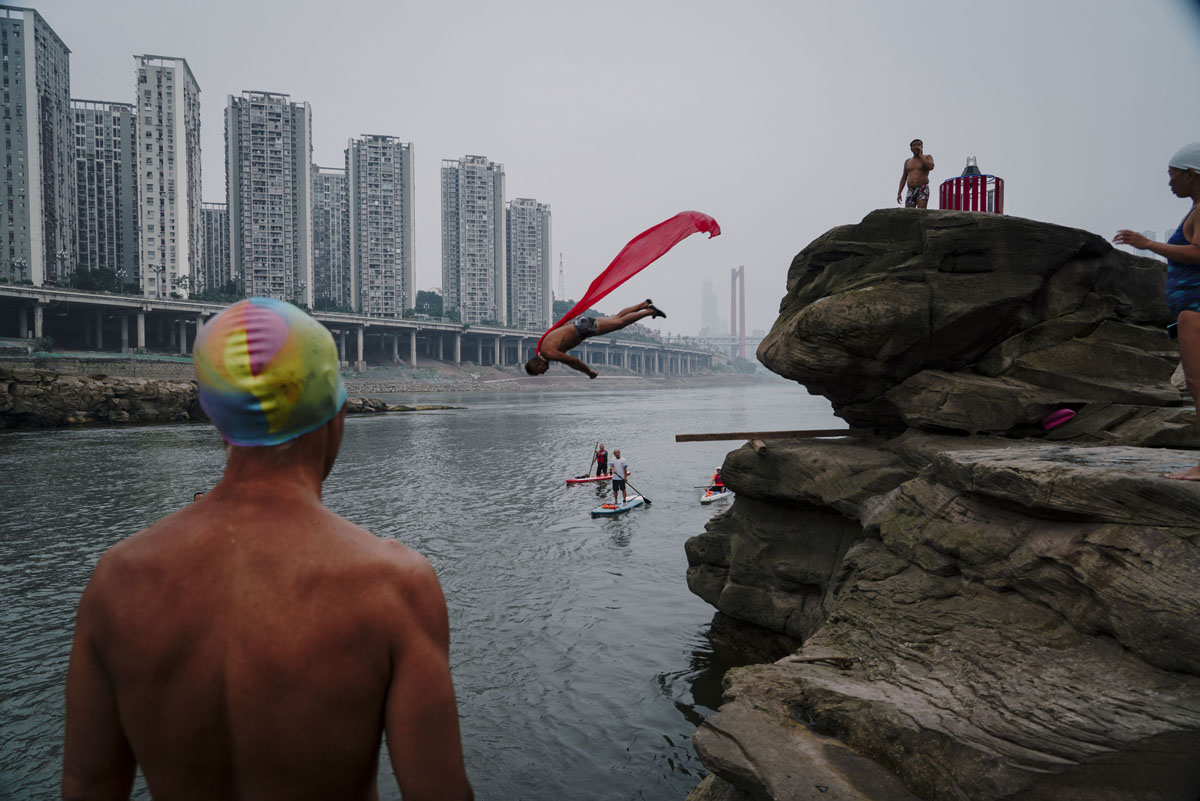 A man jumps headfirst into the Jialing River in Chongqing, June 11, 2022. The area is popular among local divers. VCG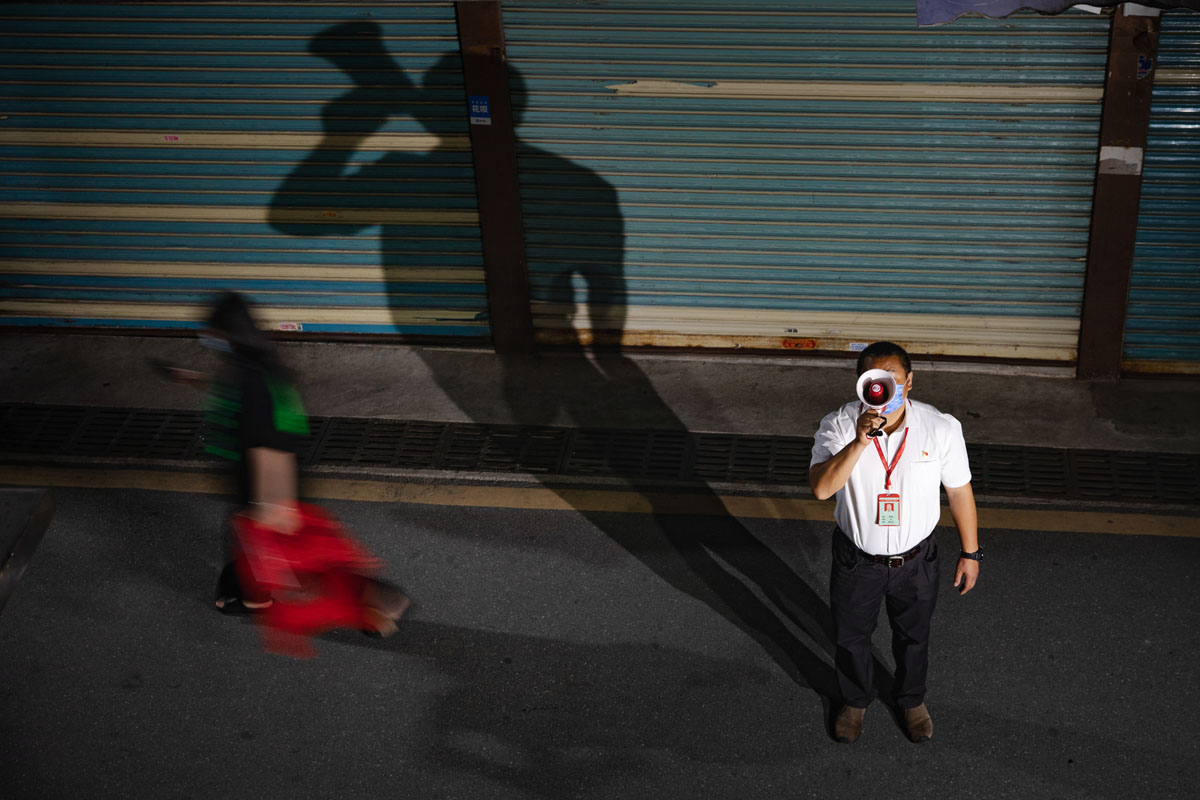 An official asks people to do COVID tests at a residential community in Guangzhou, Guangdong province, April 8, 2022. Shi Jianhua/VCG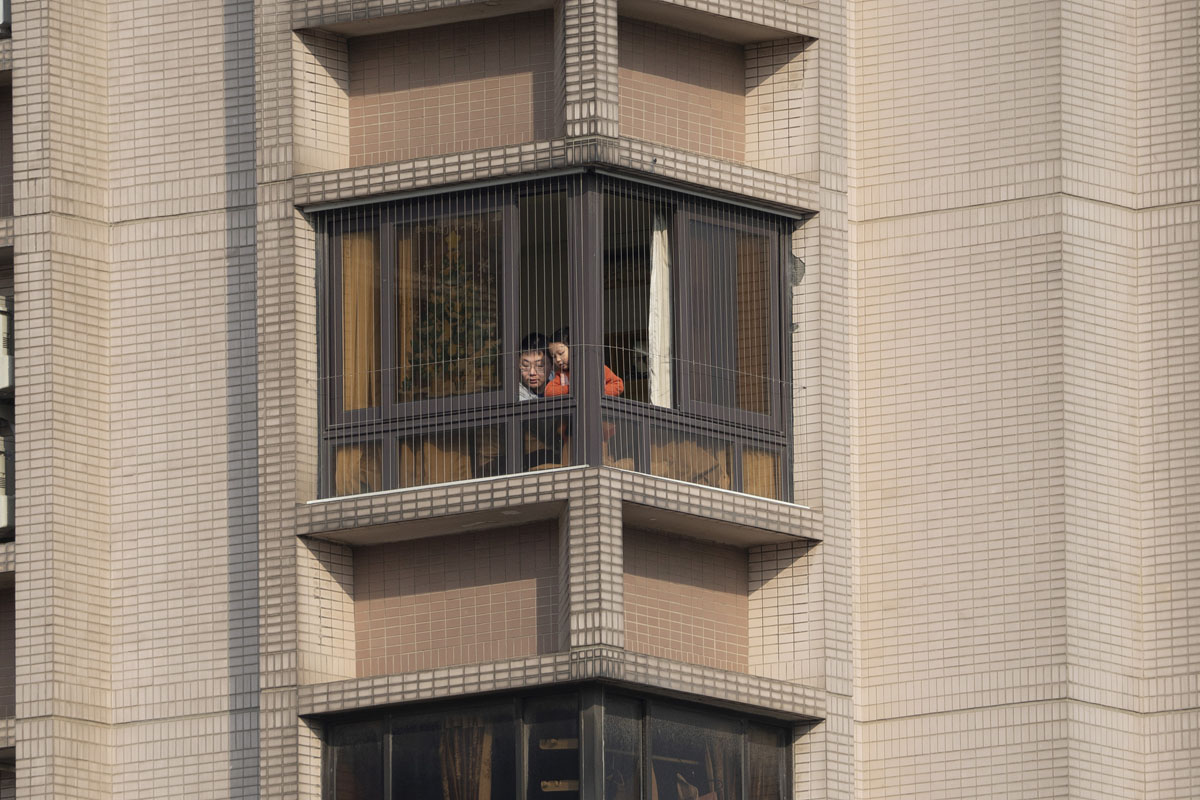 A father and daughter look through the window during the lockdown in Shanghai, May 2, 2022. VCG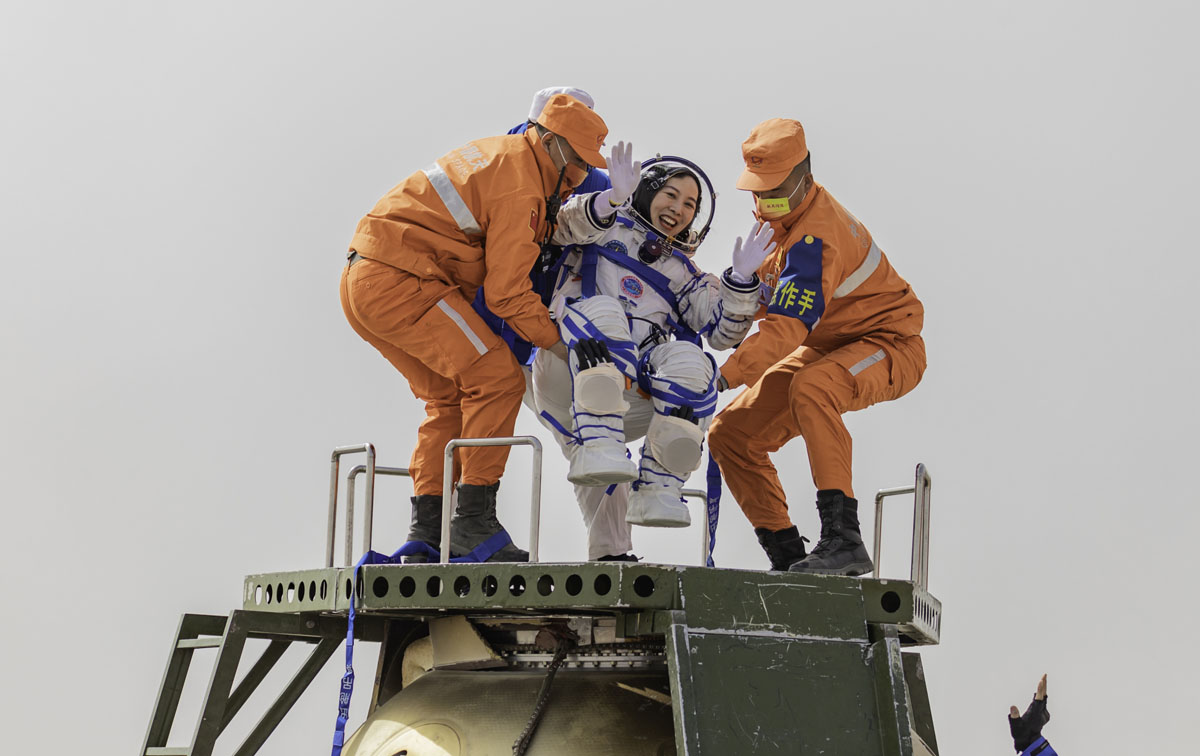 Taikonaut Wang Yaping waves to people after finishing the sixth-month-long Shenzhou XIII mission, April 16, 2022. VCG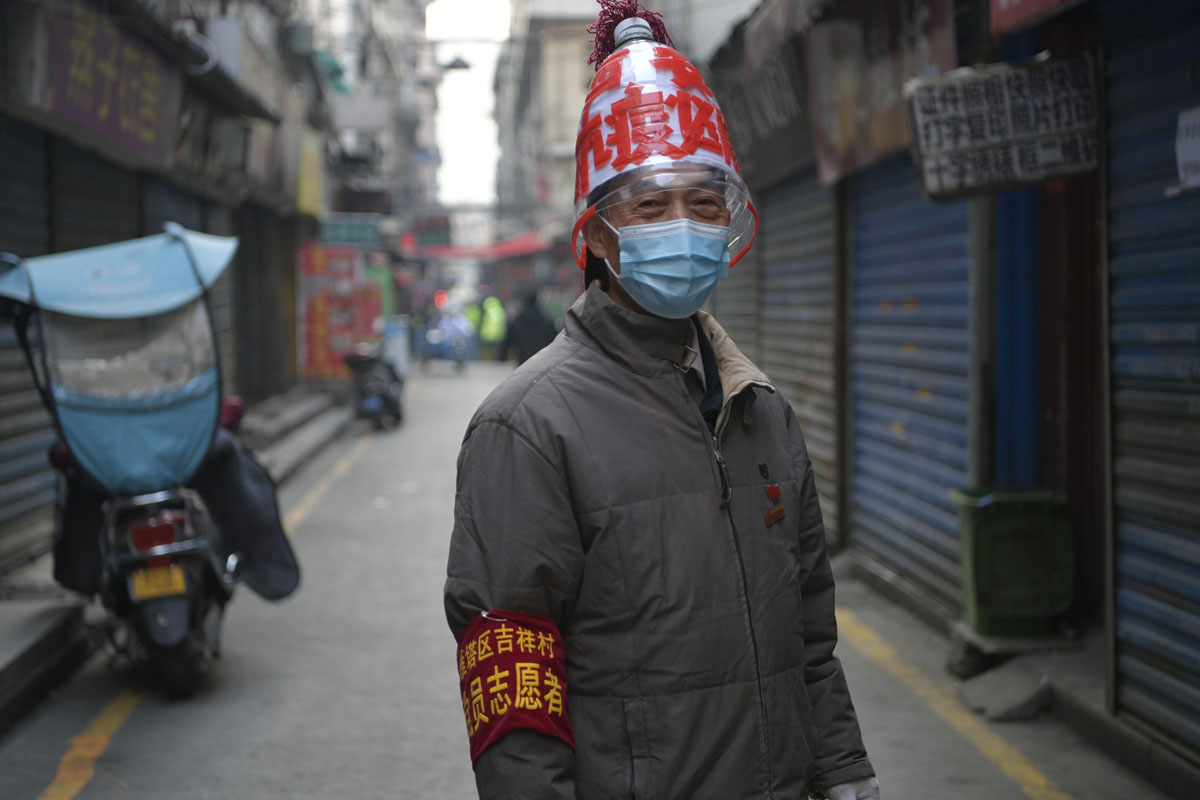 A volunteer wears a handmade helmet with pandemic prevention slogans stuck on in Xi'an, Shaanxi province, Jan. 3, 2022. VCG
A man holds a cabbage in Shanghai, March 30, 2022. People rushed to stock up on groceries before the lockdown. Shi Yangkun for Sixth Tone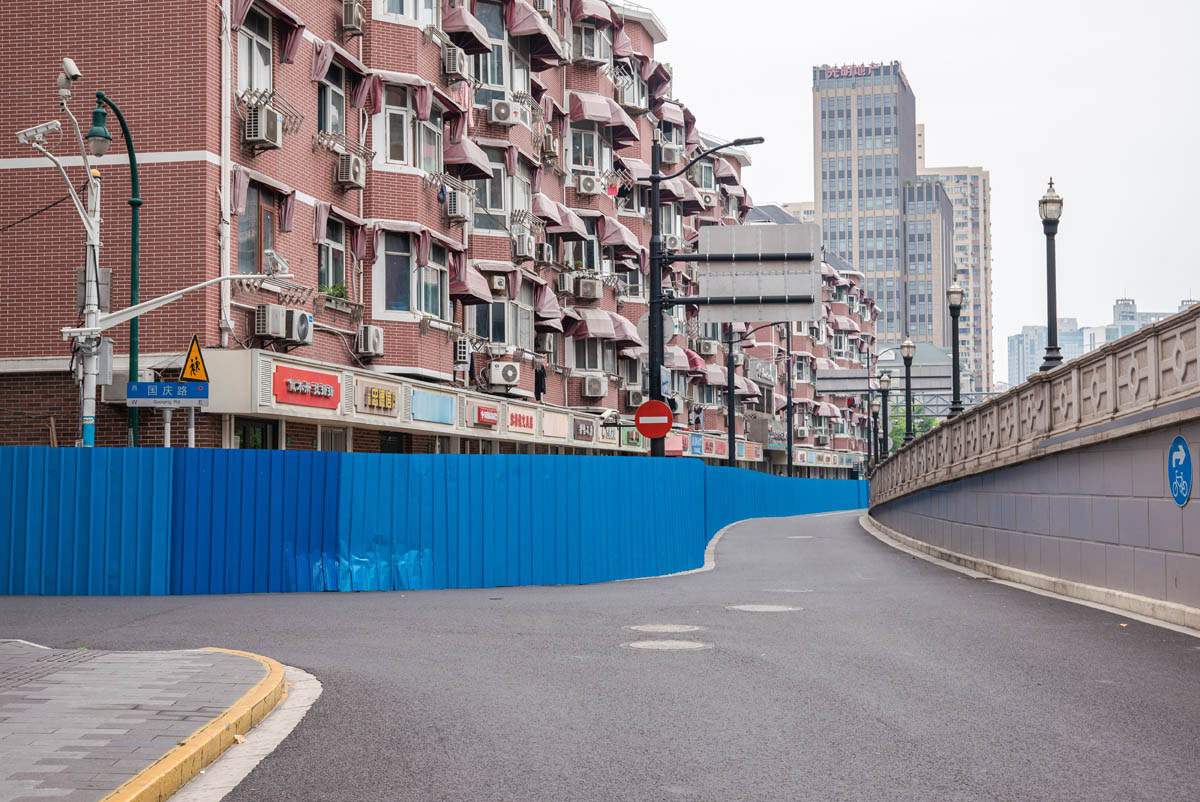 An empty street during the lockdown in Shanghai, April 20, 2022. Gao Zheng for Sixth Tone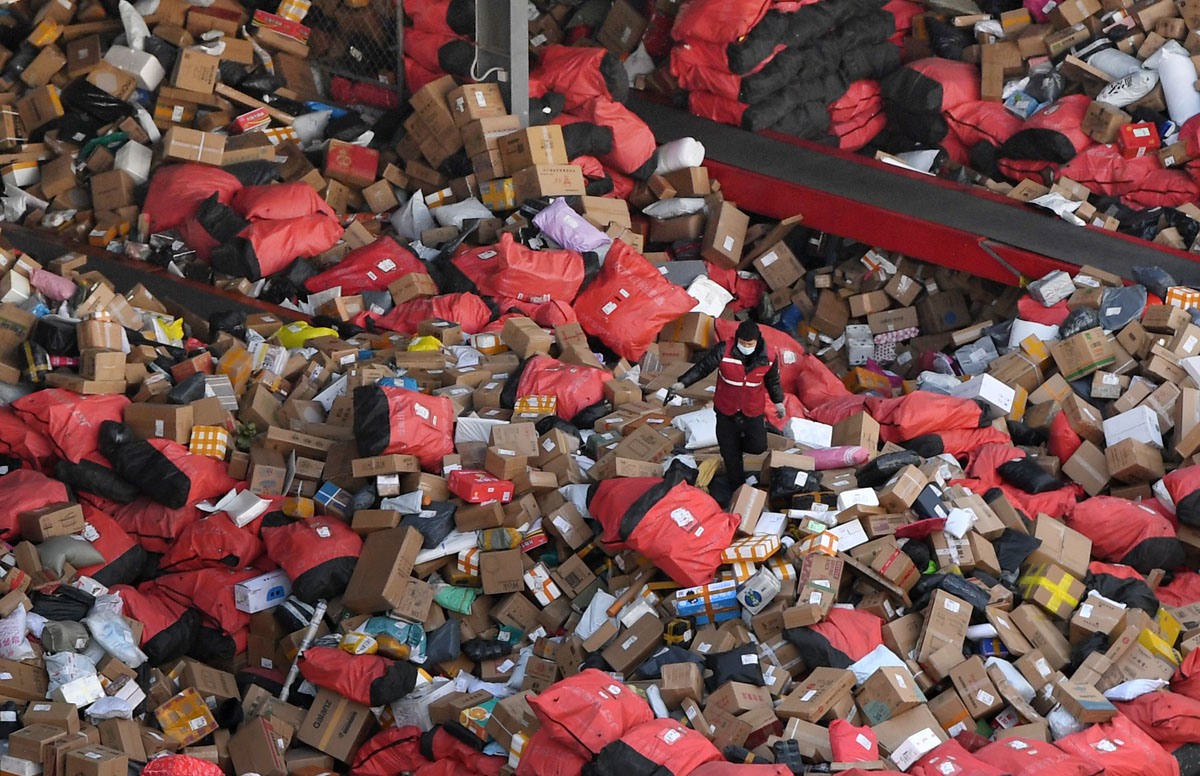 A view of a logistics center in Taiyuan, Shanxi province, Dec. 20, 2022. Many Chinese cities have been rallying residents to temporarily join the delivery workforce, as mass COVID-19 infections cripple the sector crucial to ferrying essential goods and services to millions every day. VCG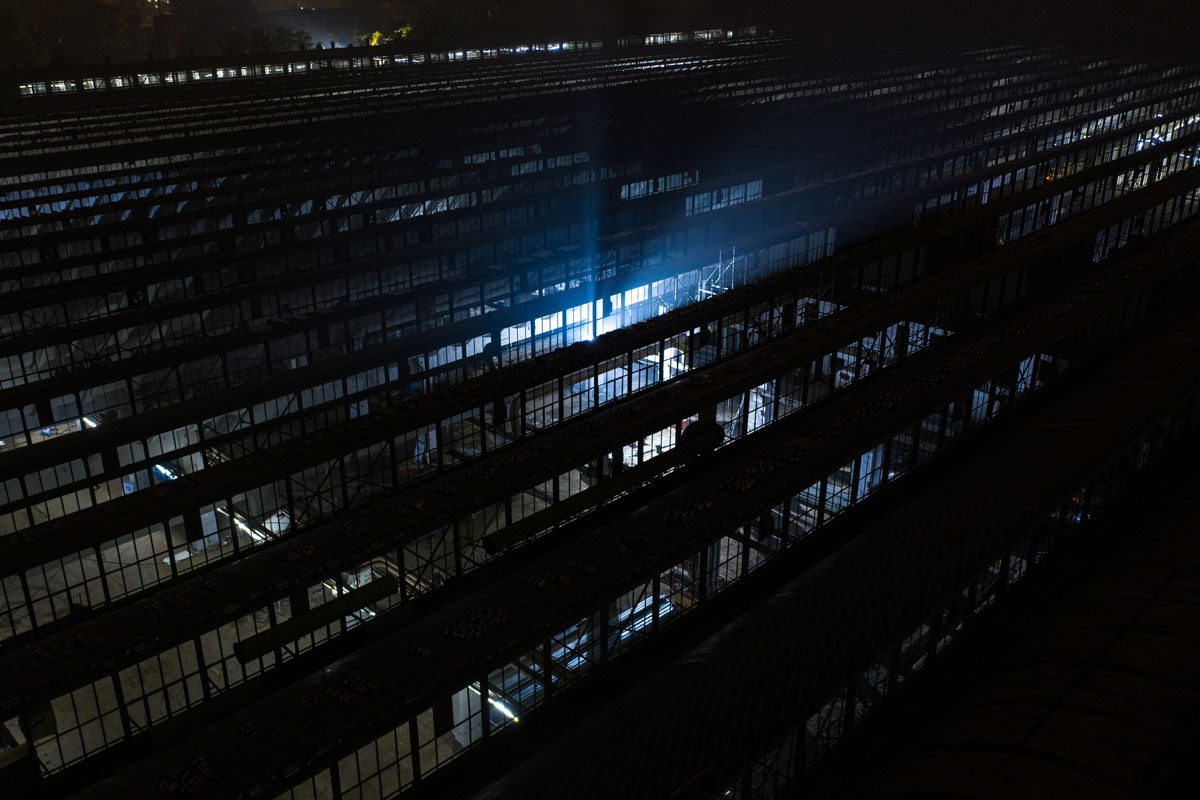 A construction site of a "fangcang" shelter hospital in Zhengzhou, Henan province, Nov. 10, 2022. VCG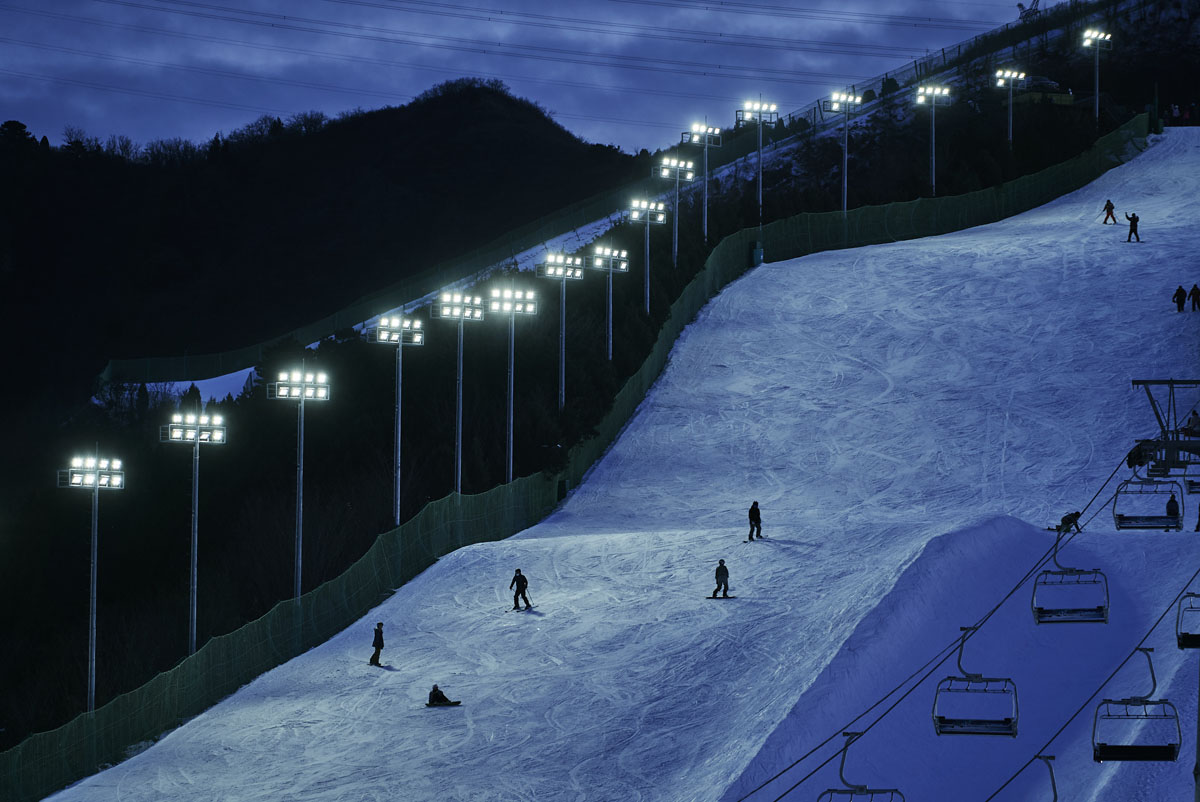 People ski at night at Nanshan Ski Resort, Beijing, Jan. 8, 2022. Wu Huiyuan/Sixth Tone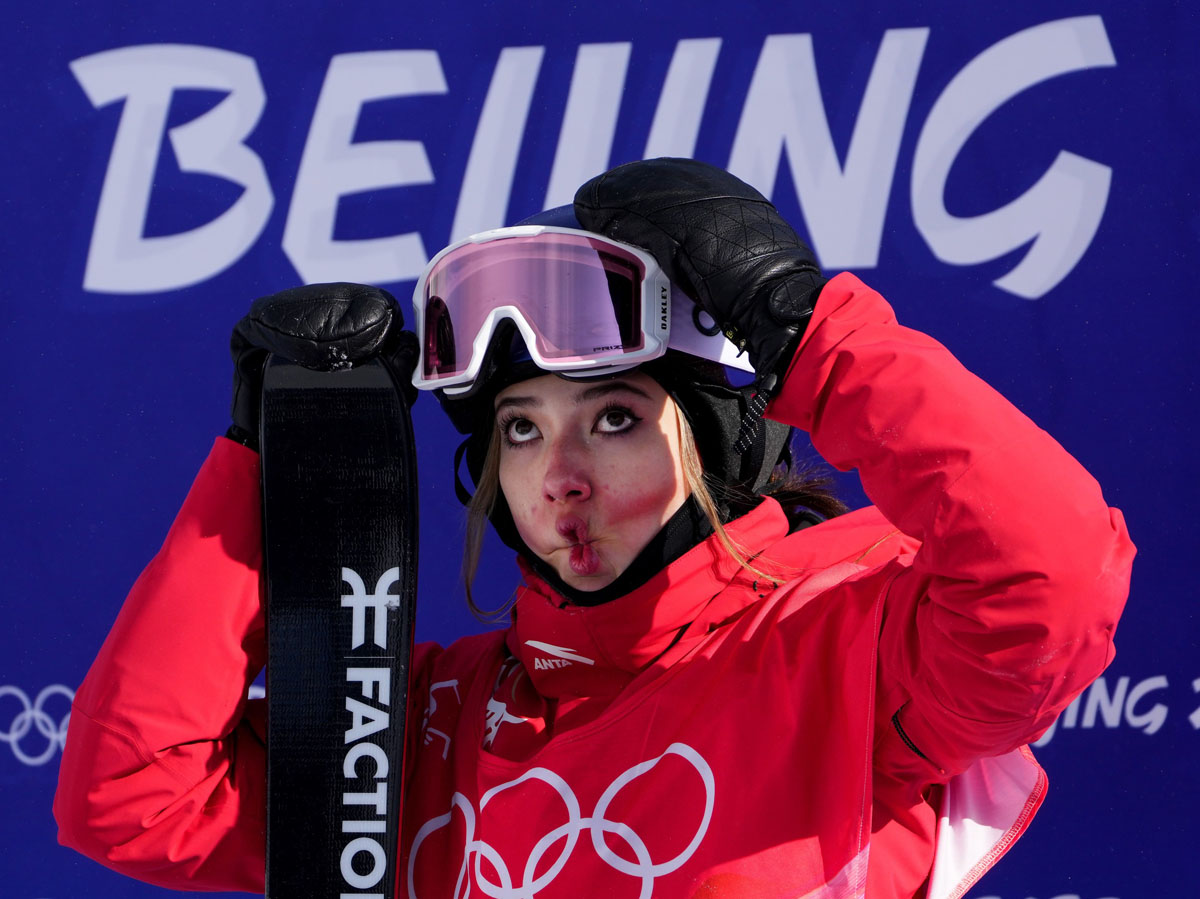 Eileen Gu makes a face while waiting to see her score in the women's freeski slopestyle final run, Zhangjiakou, Hebei province, Feb. 15, 2022. She won a silver medal at the event. Rex/IC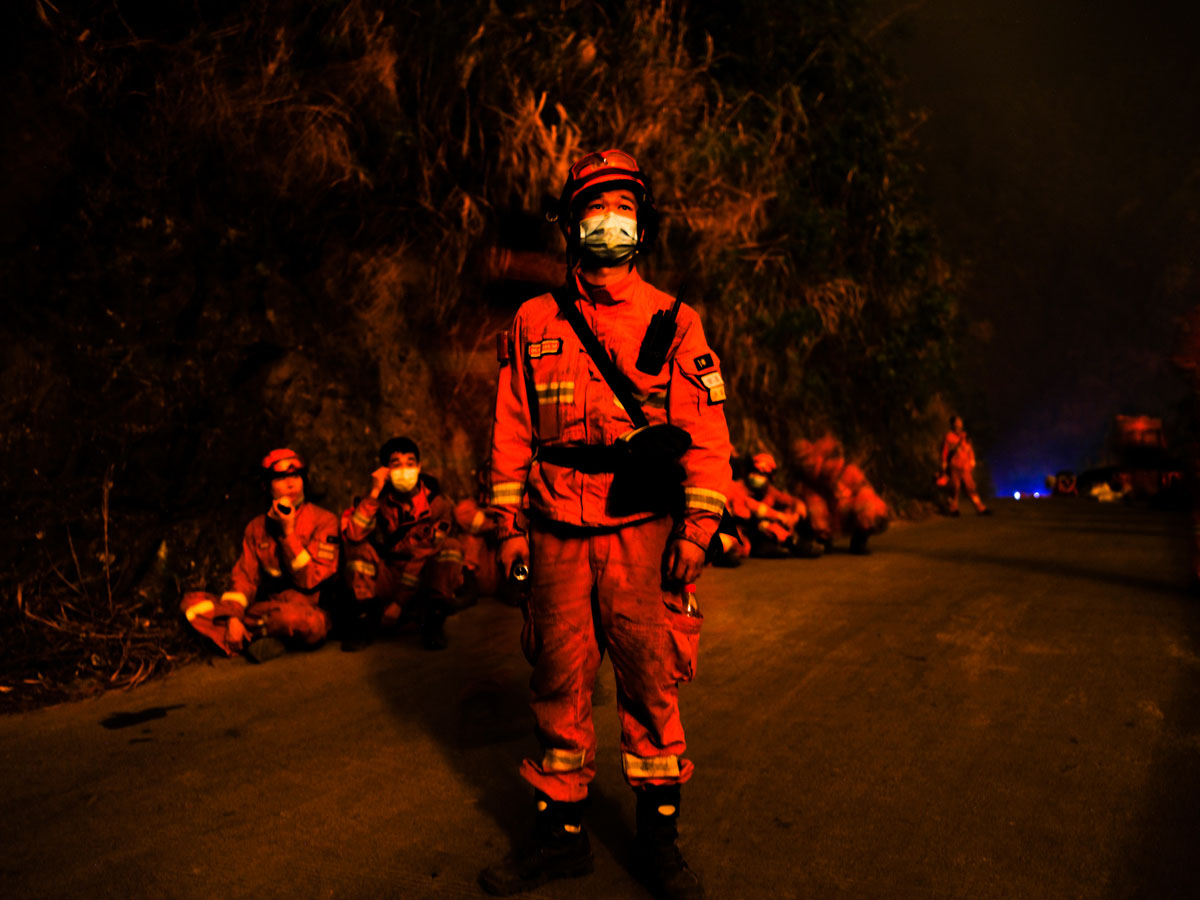 Firefighters look at a mountain fire in Xintian, Hunan province, Oct. 22, 2022. Cheng Xueli for Sixth Tone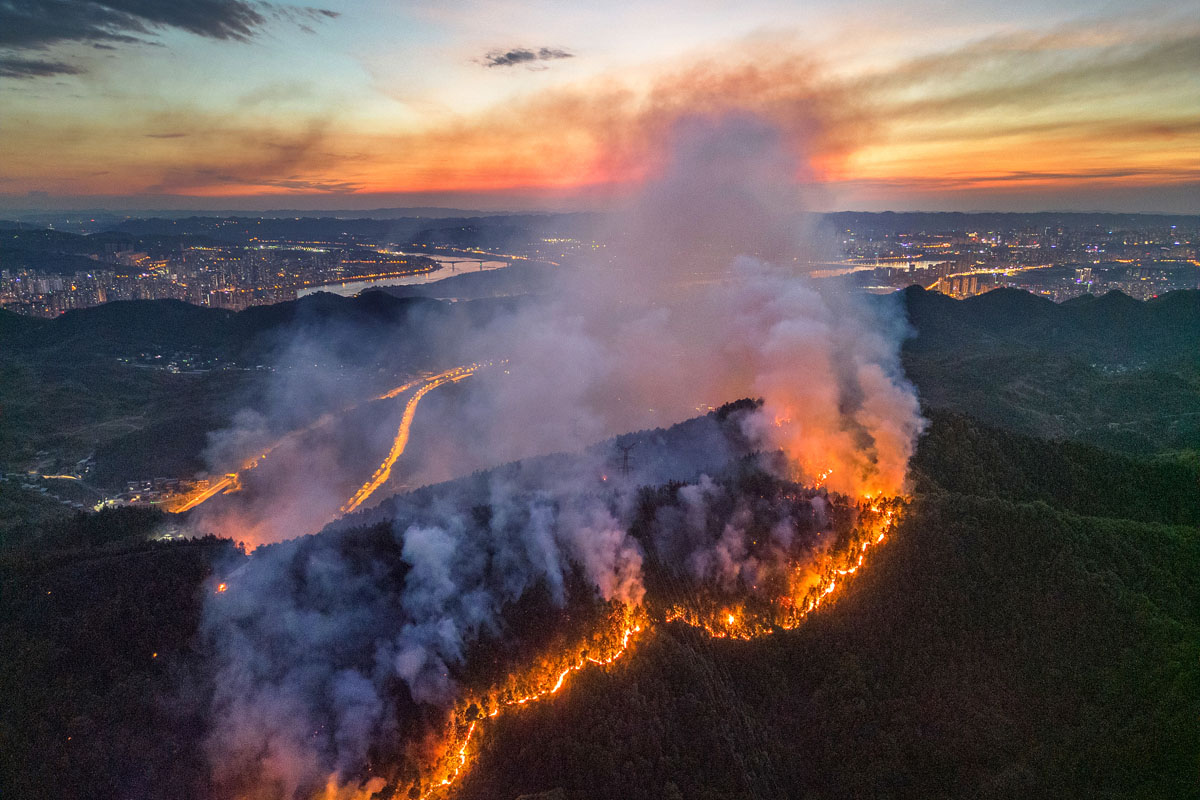 A view of a mountain fire in Chongqing, Aug. 23, 2022. A number of forest fires broke out in Chongqing due to the extremely dry and hot weather. VCG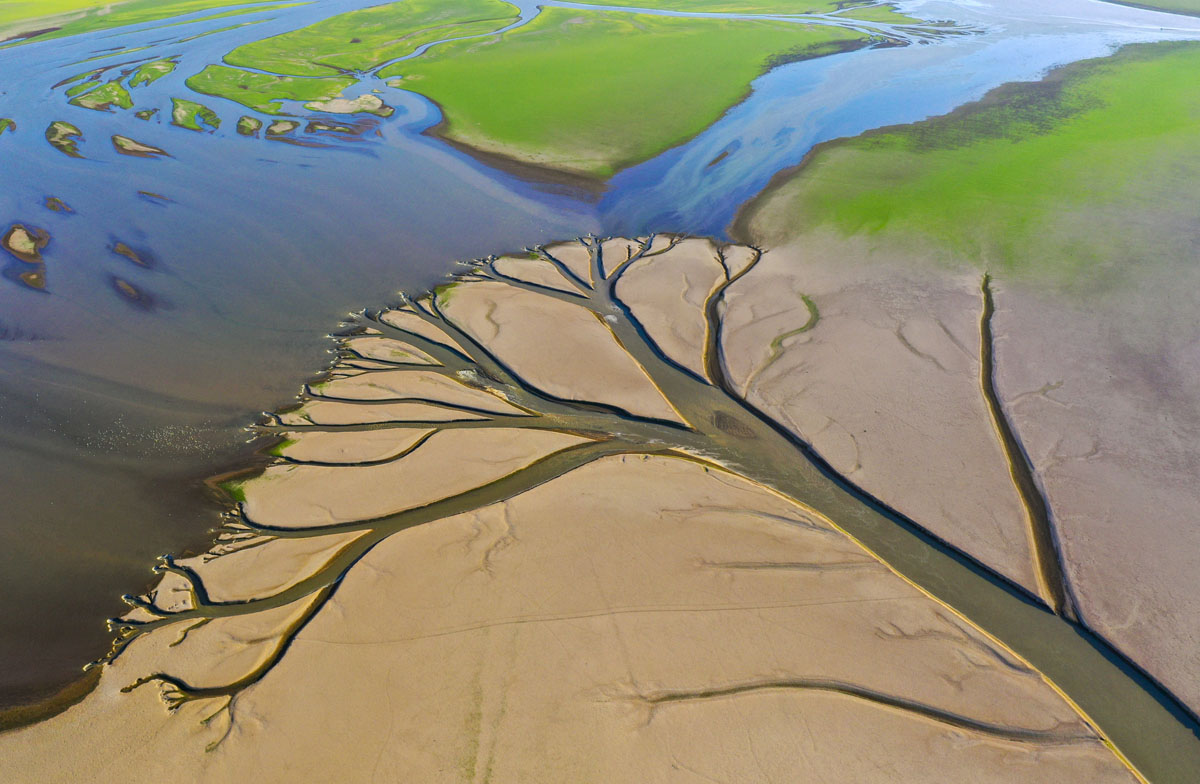 The exposed bed of Poyang Lake, Nanchang, Jiangxi province, Aug. 21, 2022. China experienced heat waves and droughts this year unlike anything seen in decades, which led to such dry conditions that China's largest freshwater lake shrunk extensively in many locations. VCG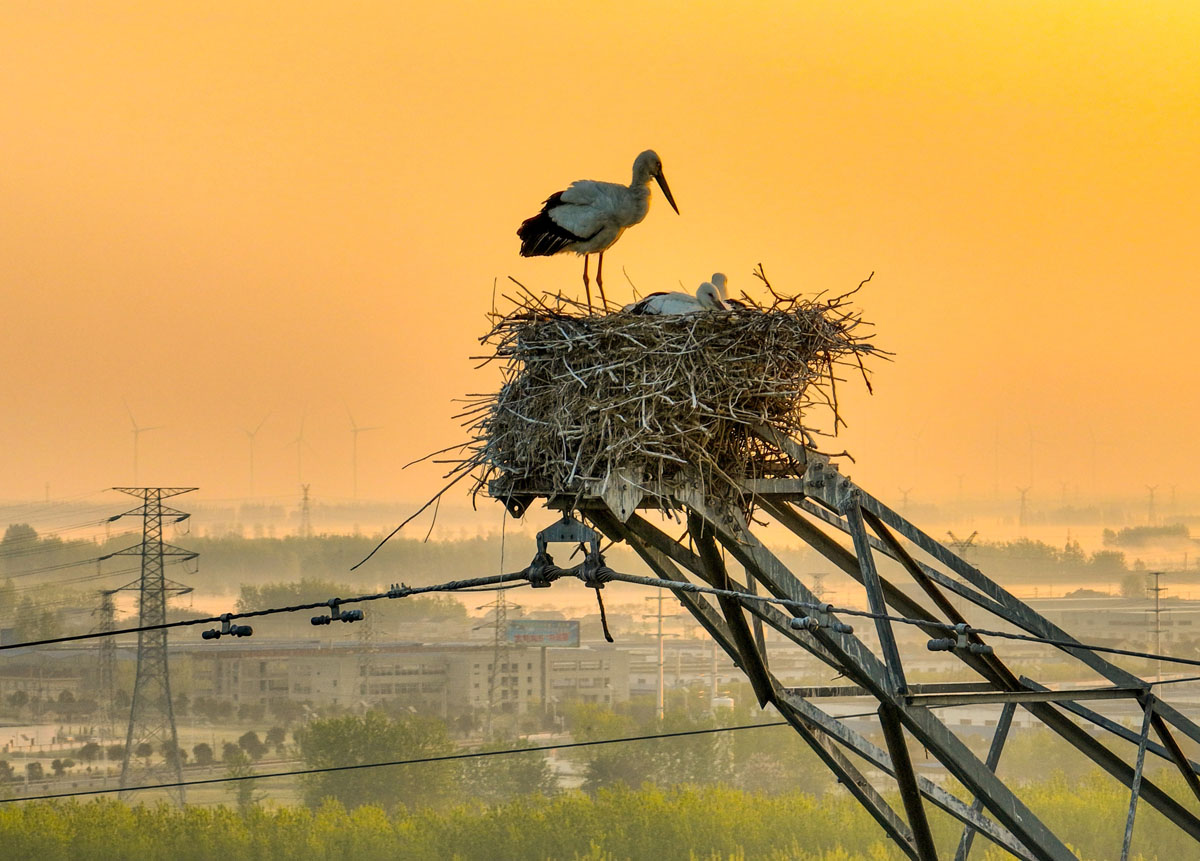 An oriental stork rests on its nest made on a pylon in Huai'an, Jiangsu province, April 17, 2022. VCG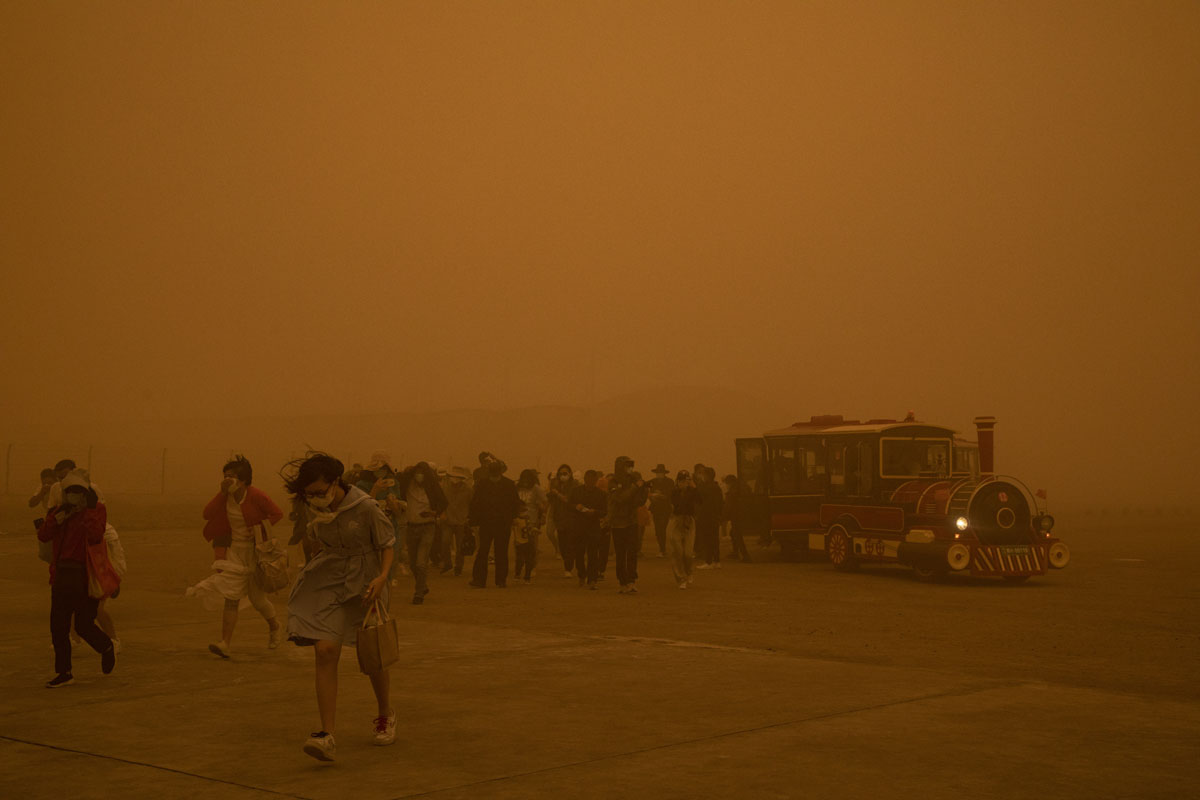 As a sandstorm arrives, tourists rush to leave a scenic area at Dachaidan Emerald Lake in Haixi, Qinghai province, July 20, 2022. VCG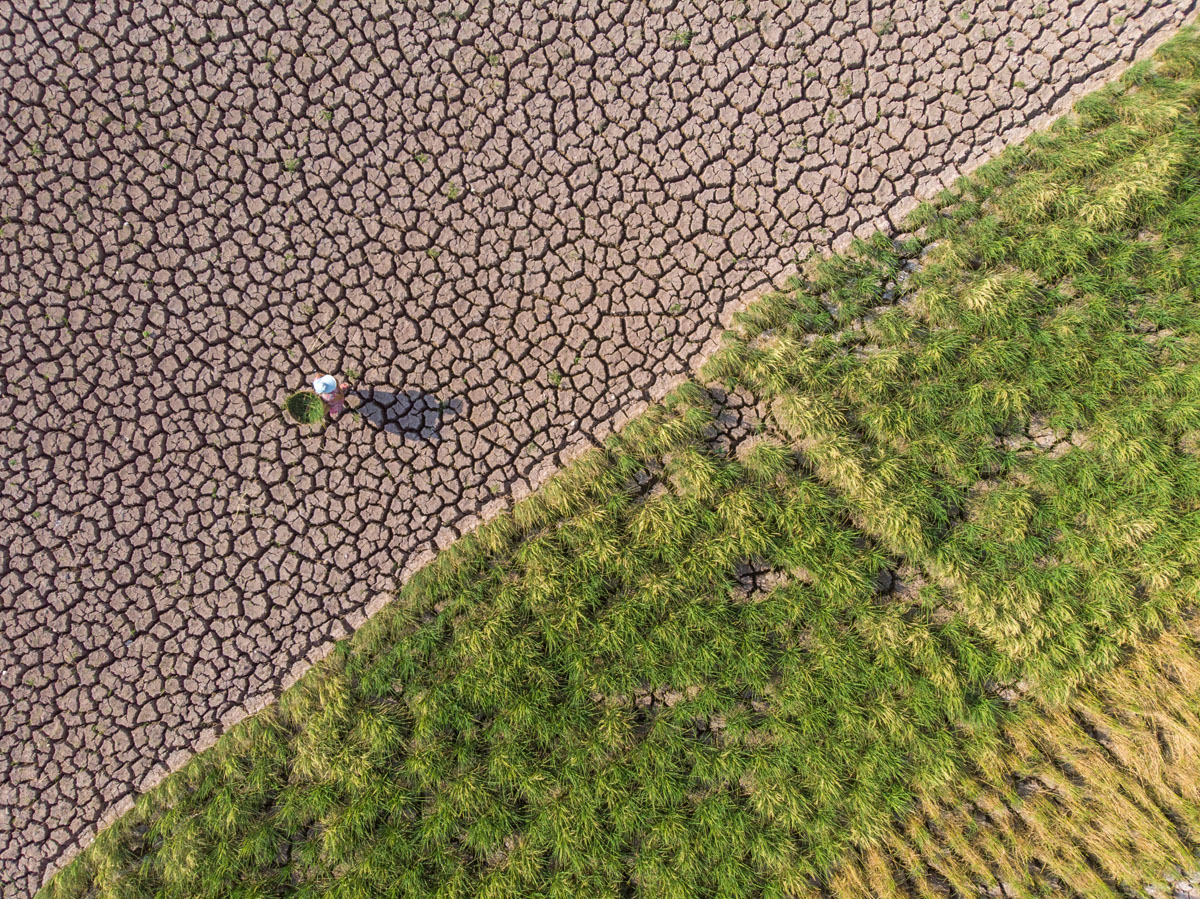 A cracked rice field in Neijiang, Sichuan province, Aug. 24, 2022. VCG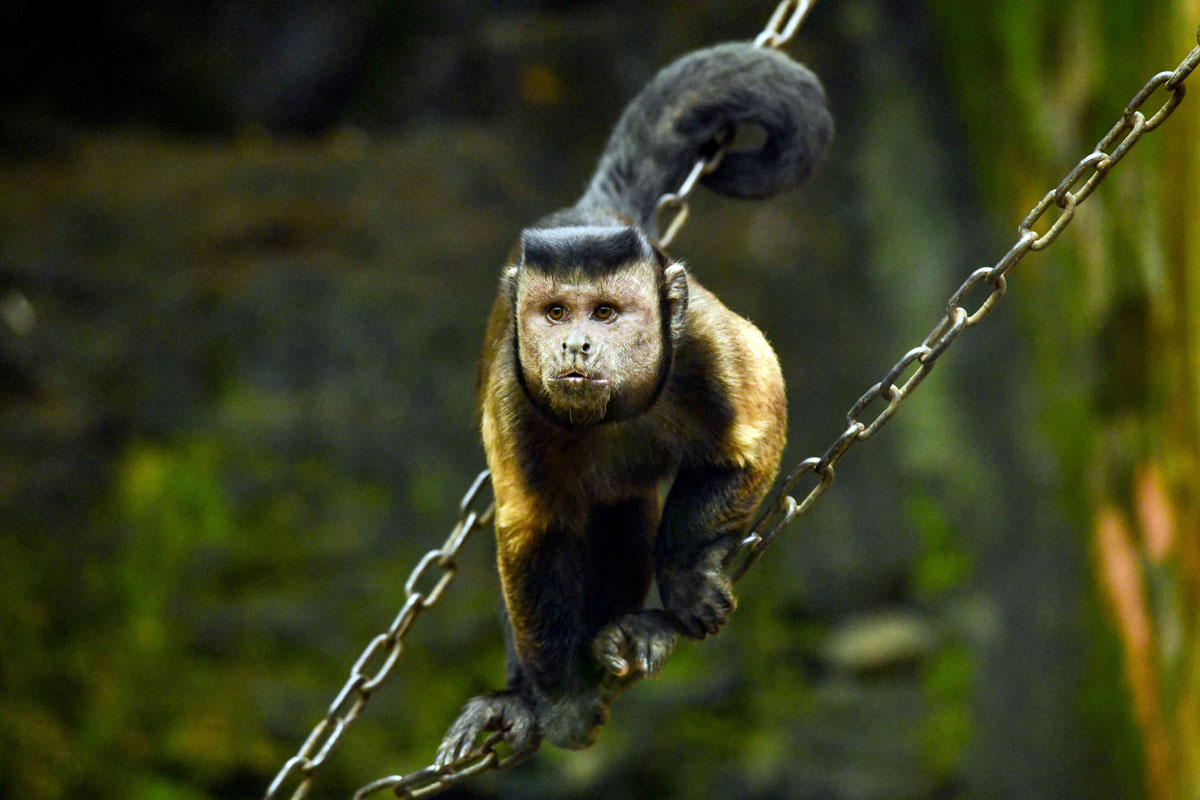 A photo of a black-capped capuchin at Huju Zoo, Zhejiang province, May 16, 2022. The monkey went viral due its human-like features. VCG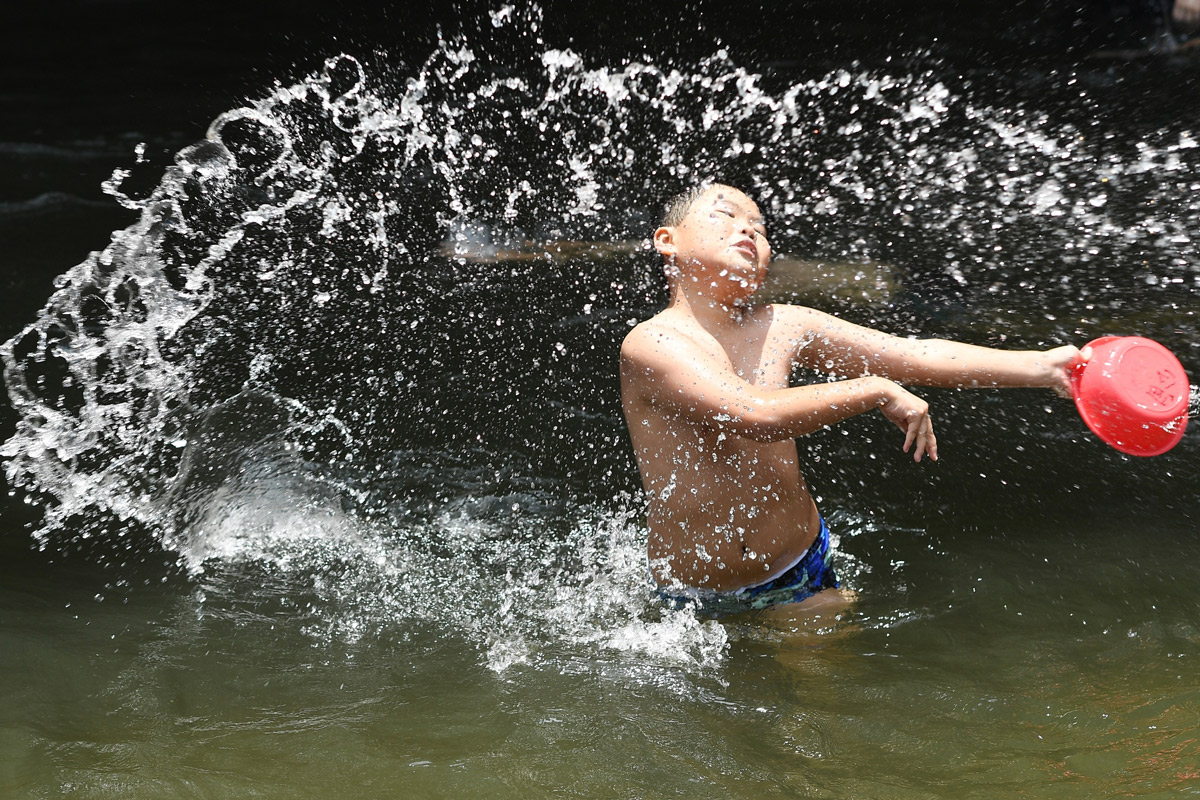 A boy enjoys Liuxi Water Splashing Carnival at Liuxihe National Forest Park in Guanghzhou, Guangdong province, July 23, 2022. In Guangzhou, the local meteorological bureau expects the hot weather to last 23 days, which would be the southern Chinese city's longest heatwave since 1951. Chen Chuhong/CNS/VCG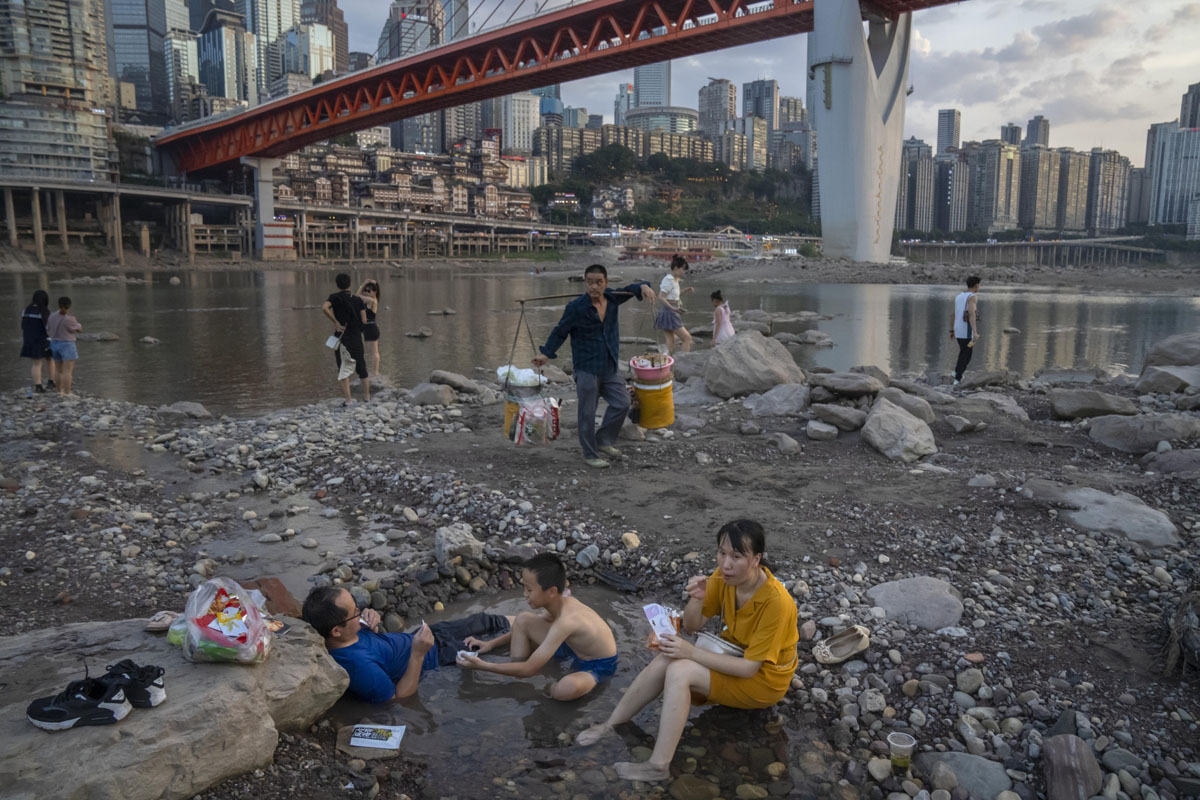 People sit in a shallow pool of water in the riverbed of the Jialing River, a tributary of the Yangtze, in Chongqing, Aug. 20, 2022. The very landscape of Chongqing, a megacity that also takes in surrounding farmland and steep and picturesque mountains, has been transformed by an unusually long and intense heat wave and an accompanying drought. Mark Schiefelbein/AP/VCG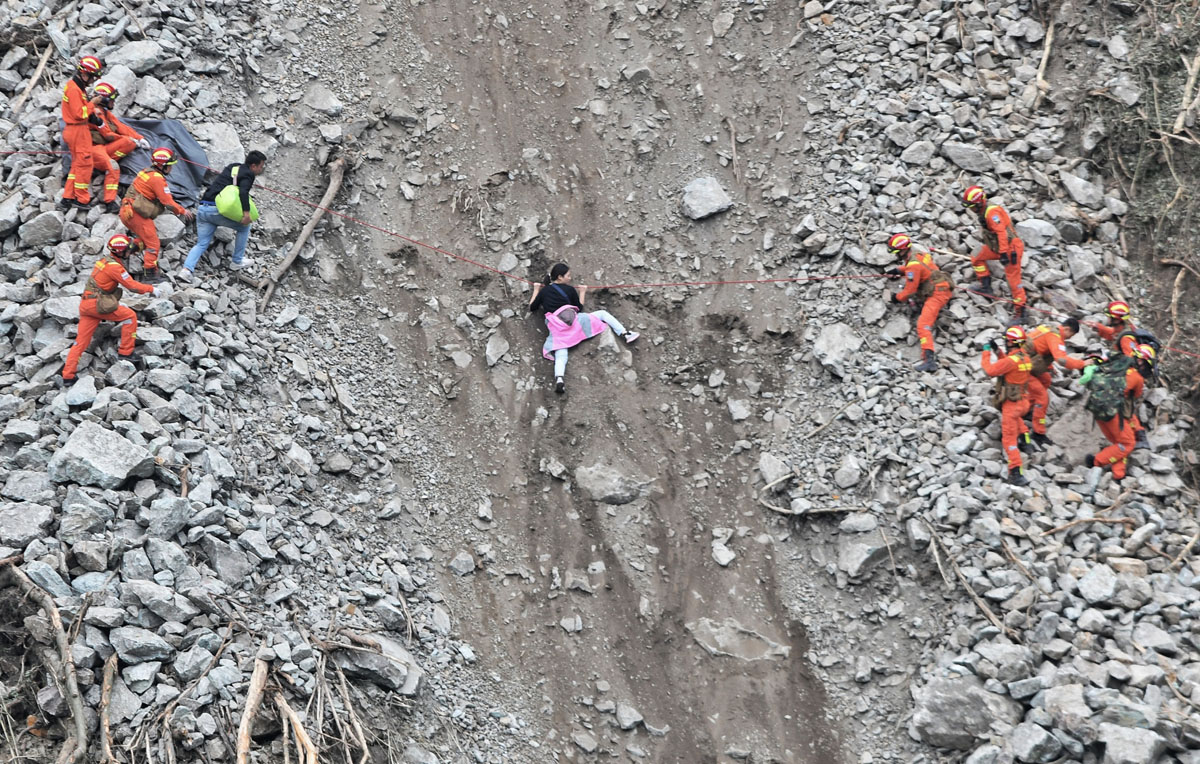 Rescuers help a woman cross a landslide in Ganzi Tibetan Autonomous Prefecture, Sichuan province, Sept. 6, 2022. The 6.8-magnitude Luding Earthquake killed at least 93 people, many of them in mountainous areas prone to landslides. VCG
A building that collapsed due to an earthquake in Moxi Town, Sichuan province, Sept. 6, 2022. IC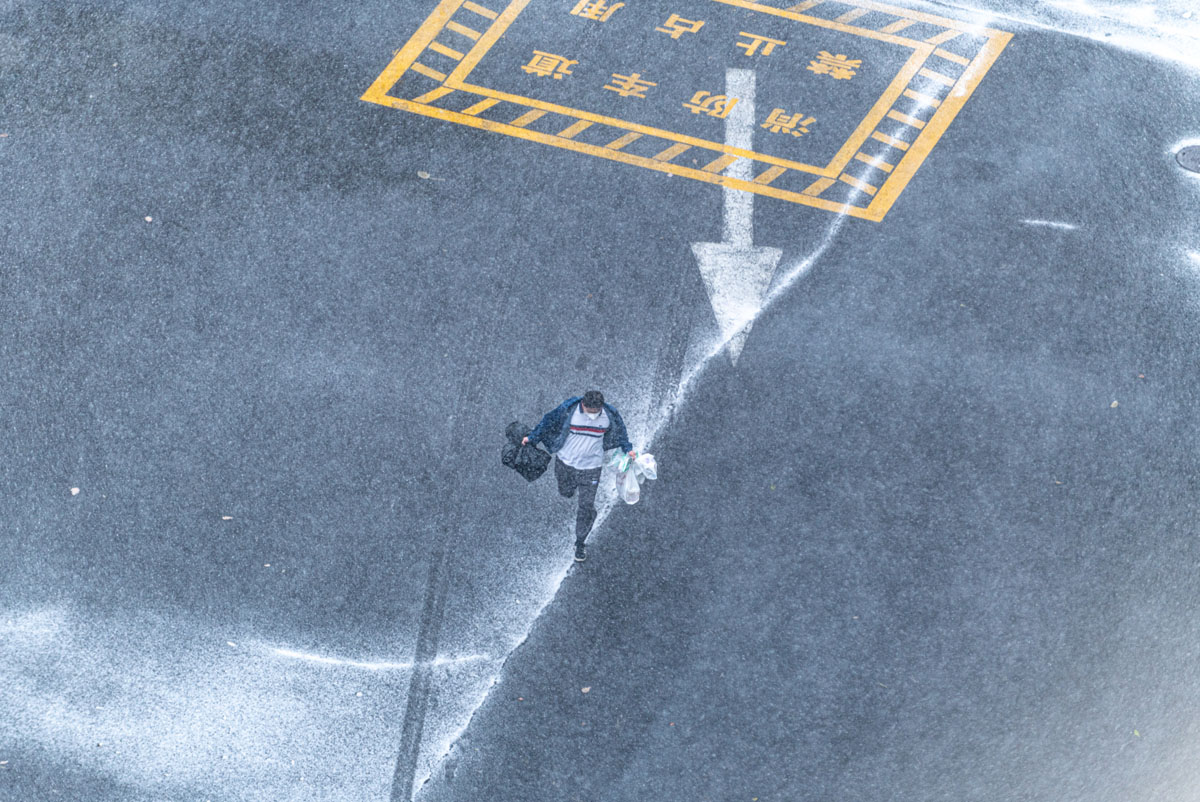 A delivery man runs through the snow in Urumqi, Xinjiang Uyghur Autonomous Region, Nov. 9, 2022. The city was under strict COVID-19 control measures for more than three months, with residents forced to rely on deliveries. VCG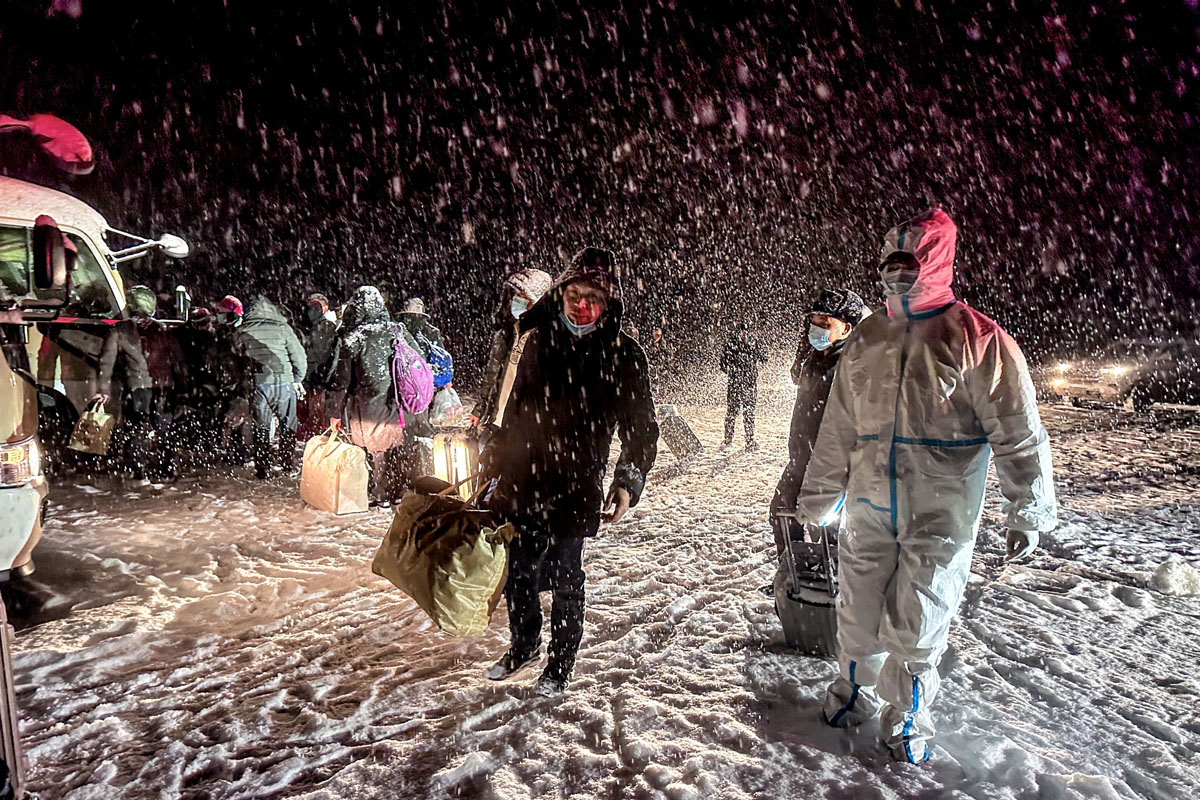 Workers prepare to leave after being stranded because of pandemic controls in Altay, Xinjiang Uyghur Autonomous Region, Nov. 15, 2022. VCG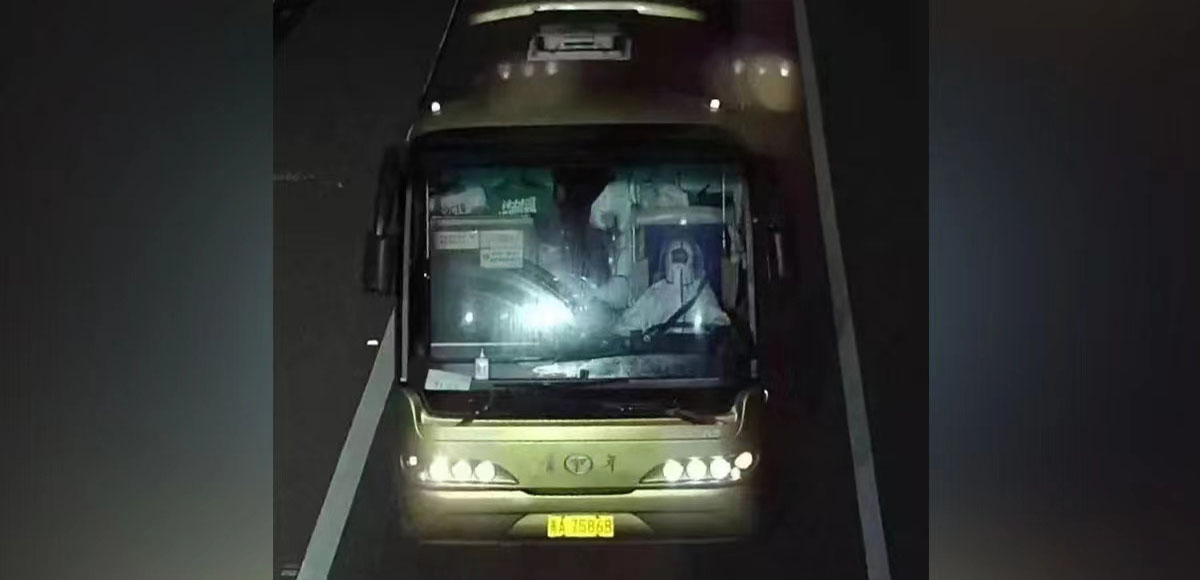 A photo of the bus transferring people to quarantine the night before the tragic accident in which it crashed in Guizhou province, Sept. 18, 2022. The accident killed 27 people and injured 20 people. From @一只爱行摄的青蛙 on Weibo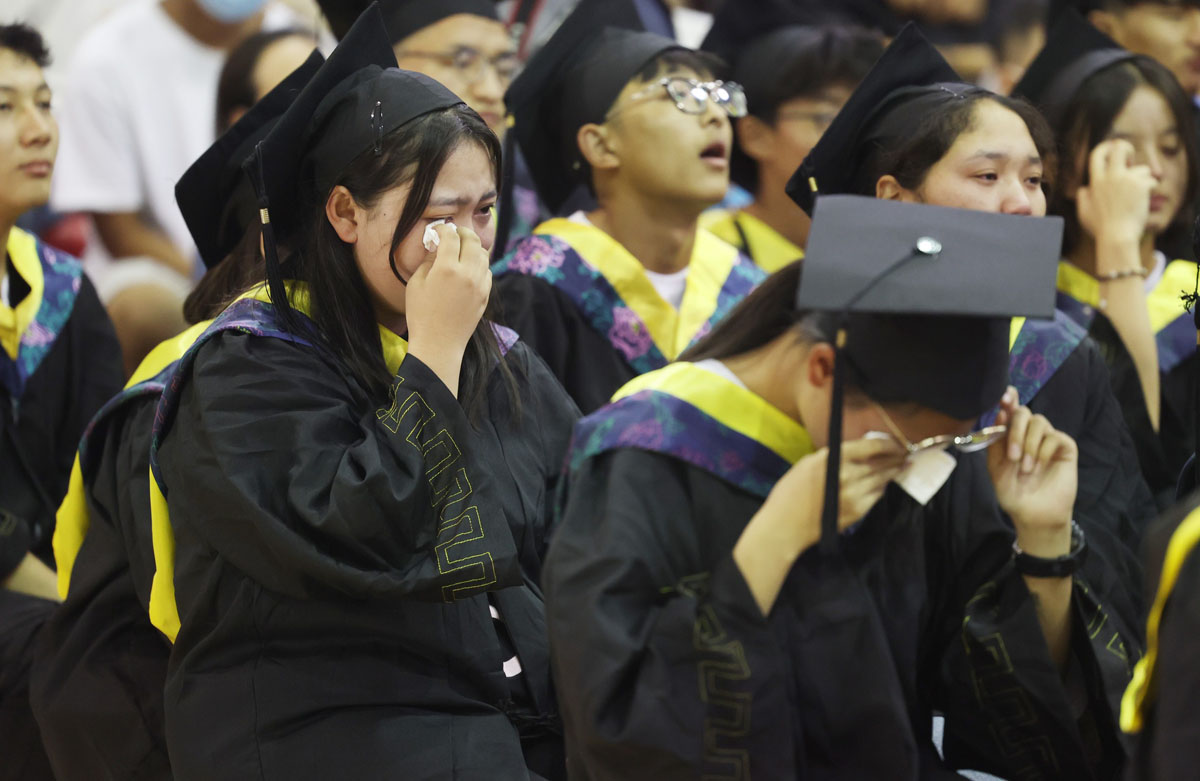 Senior high students cry during their graduation ceremony in Nantong, Jiangsu province, June 11, 2022. Xu Peiqin/IC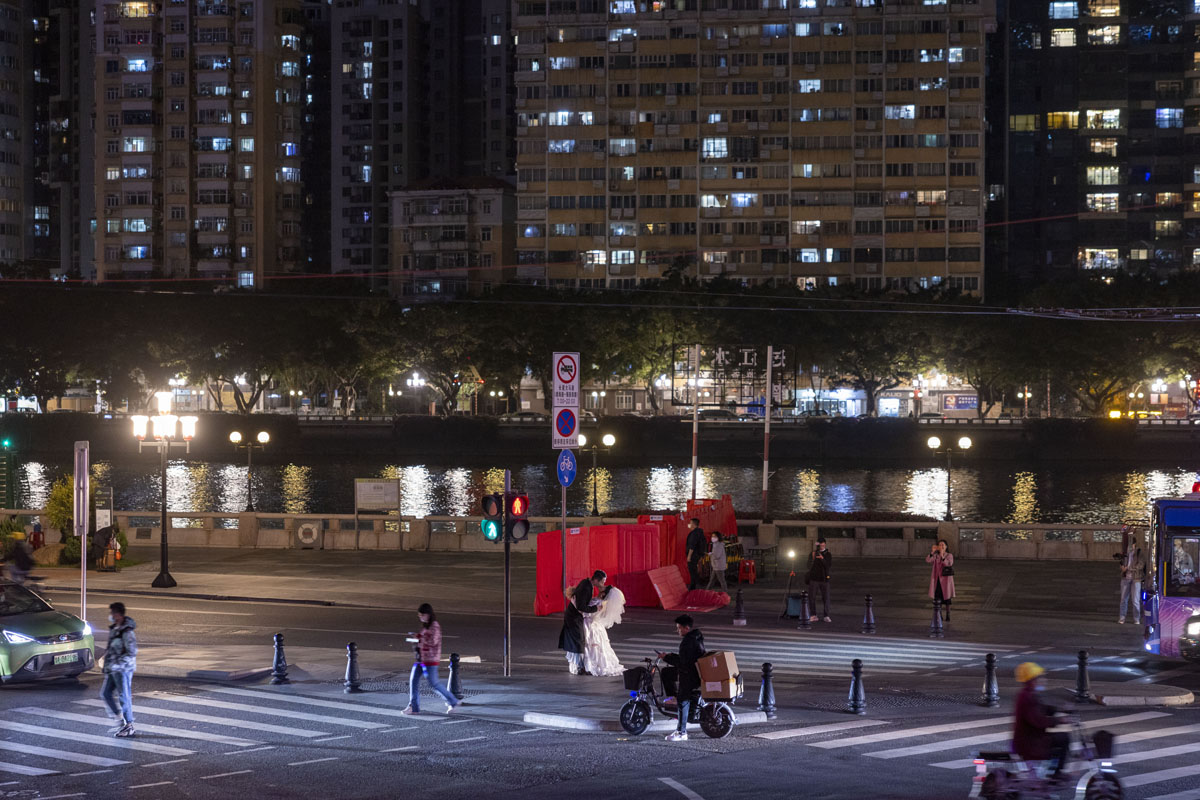 A couple take their wedding photos at a crossroad in Guangzhou, Guangdong province, Dec. 3, 2022. Xiao Li for Sixth Tone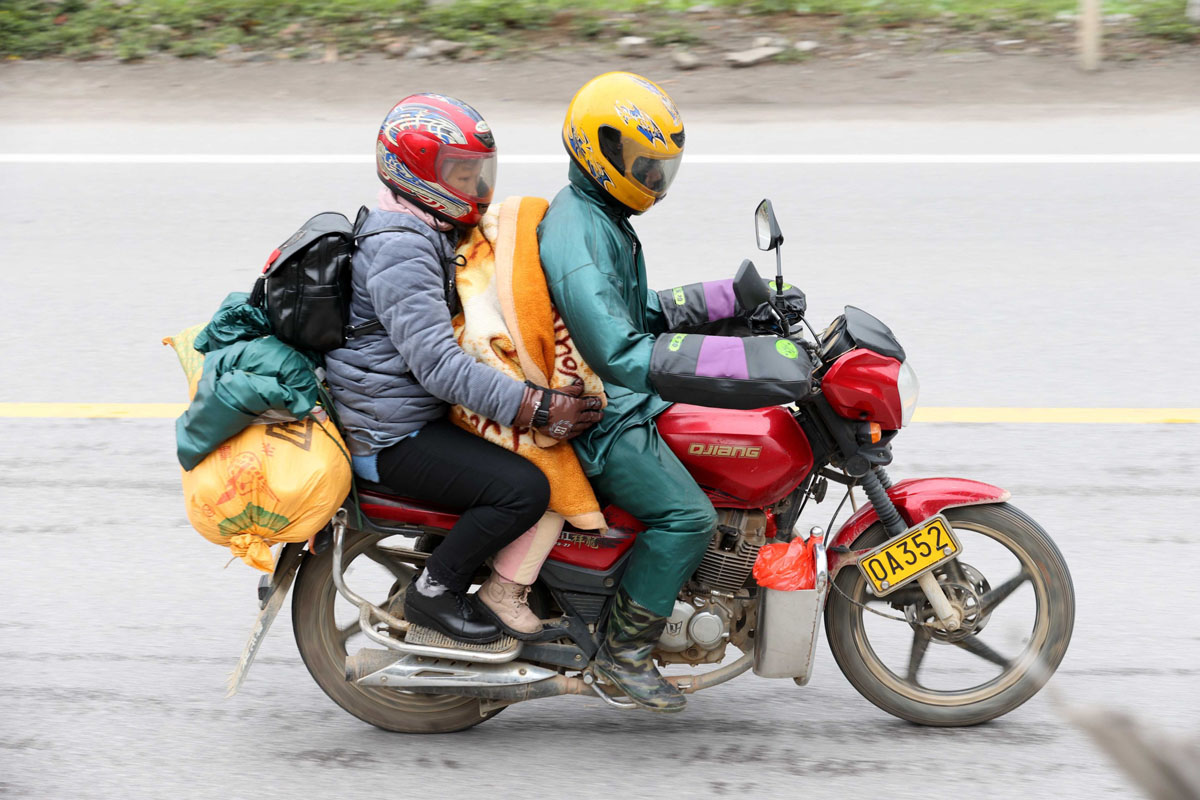 Migrant workers head home on a motorcycle for Chinese New Year, Rong'an County, Guangxi Zhuang Autonomous Region, Jan. 24, 2022. Tan Kaixing/IC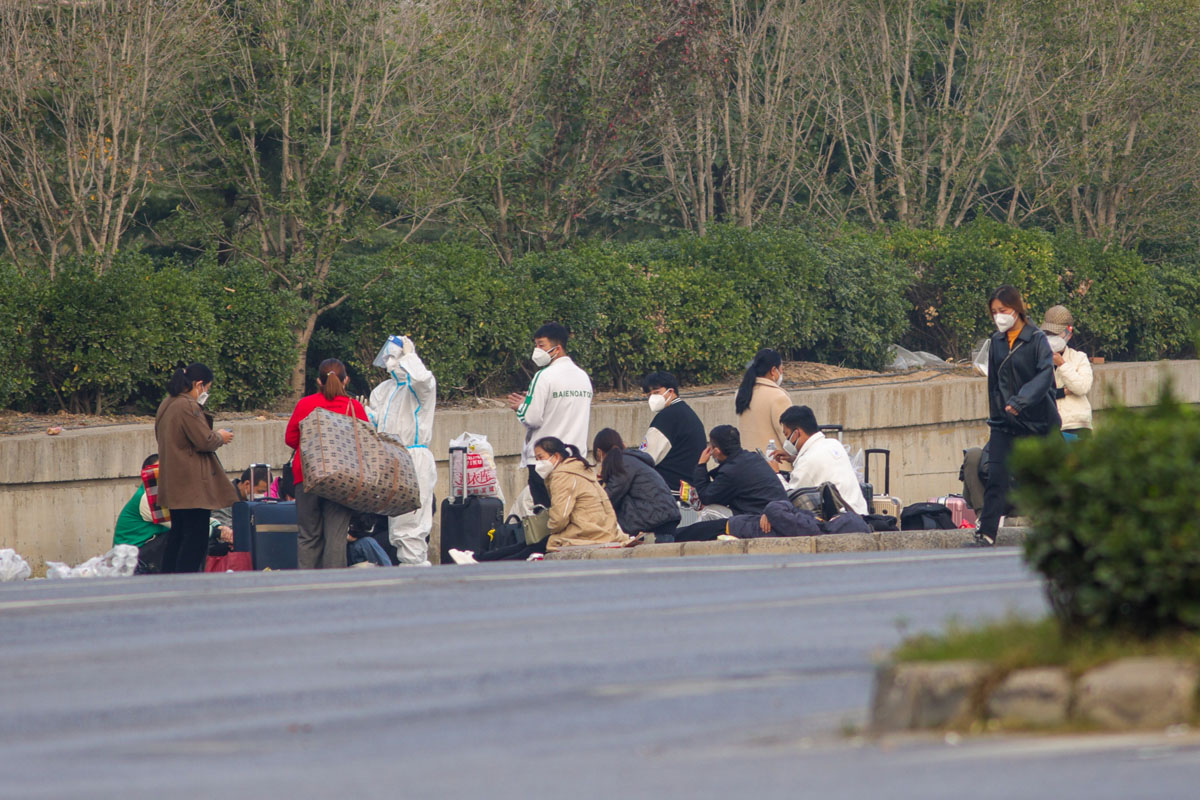 Foxconn workers wait for buses sending them home after a local COVID-19 outbreak in Zhengzhou, Oct. 30, 2022. VCG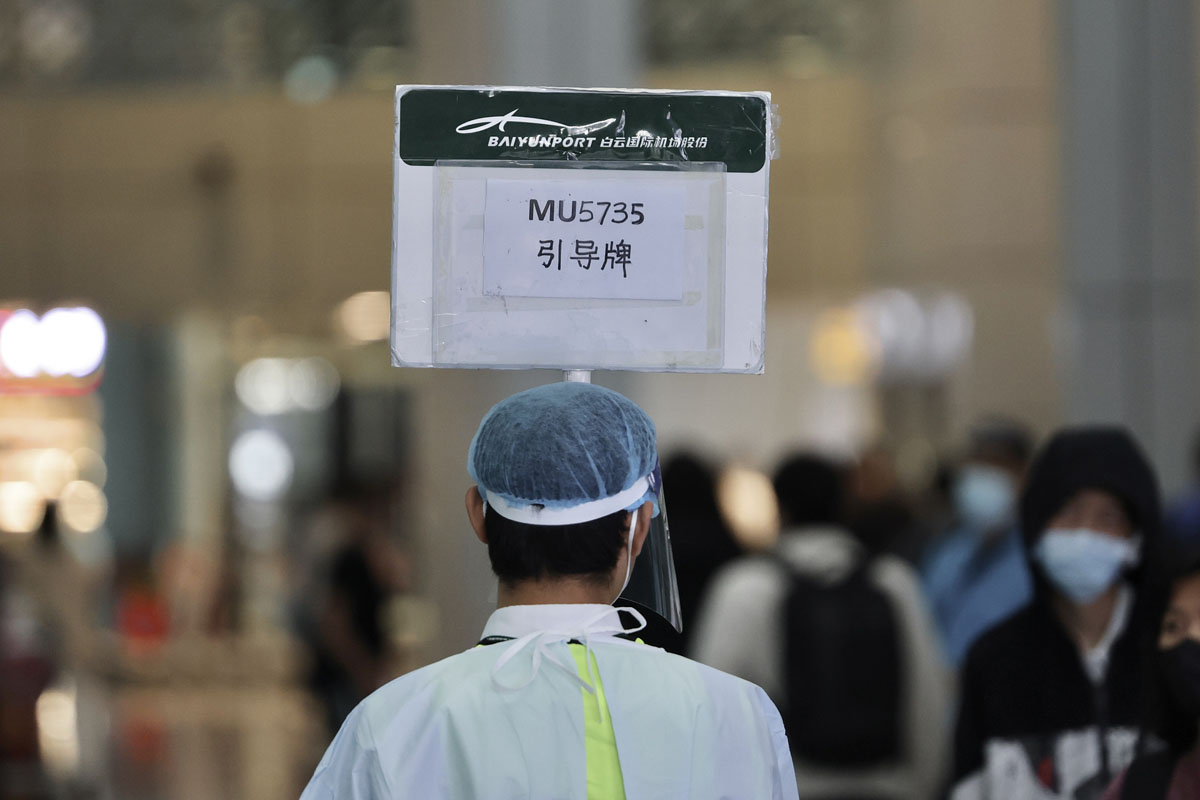 A member of staff holds a board guiding the relatives of the passengers on flight MU5735, Guangzhou, Guangdong province, March 21, 2022. All 132 people on board the Boeing 737-800 jetliner were declared dead. VCG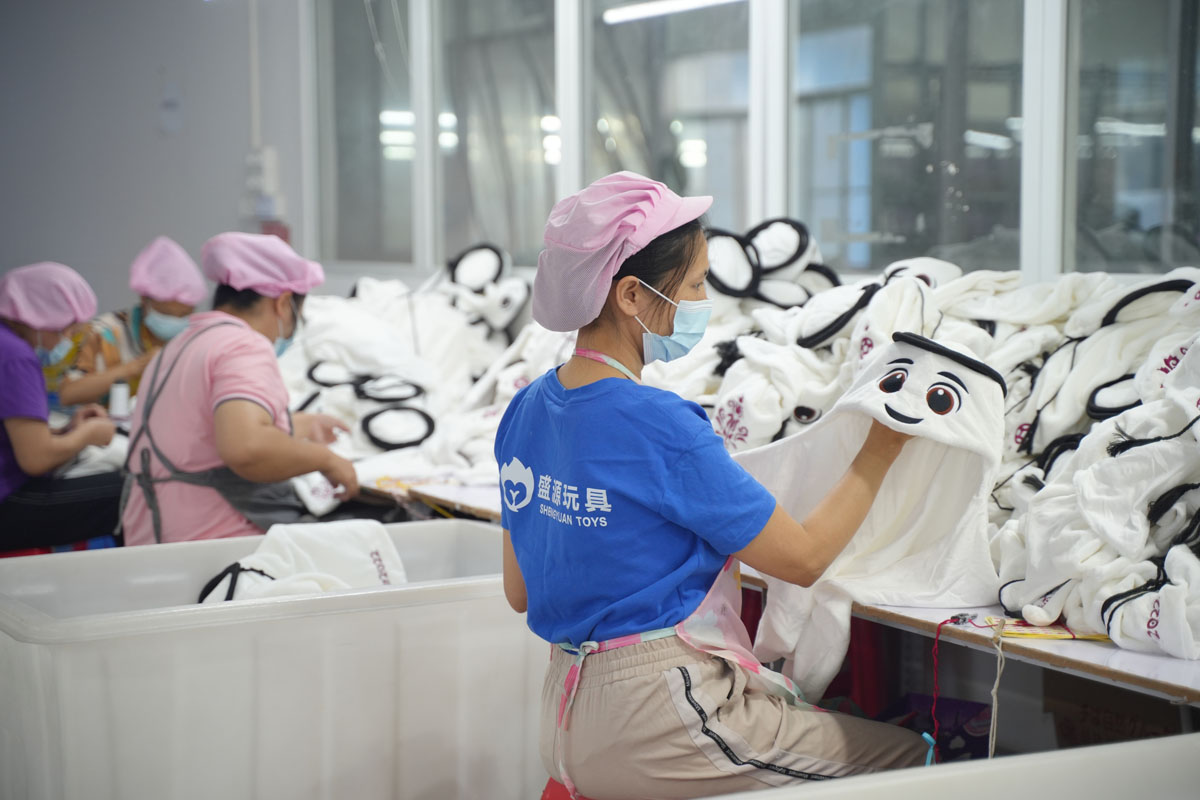 Workers make La'eeb toys, the official mascot of the 2022 FIFA World Cup, at a factory in Dongguan, Guangdong province, Nov. 15, 2022. VCG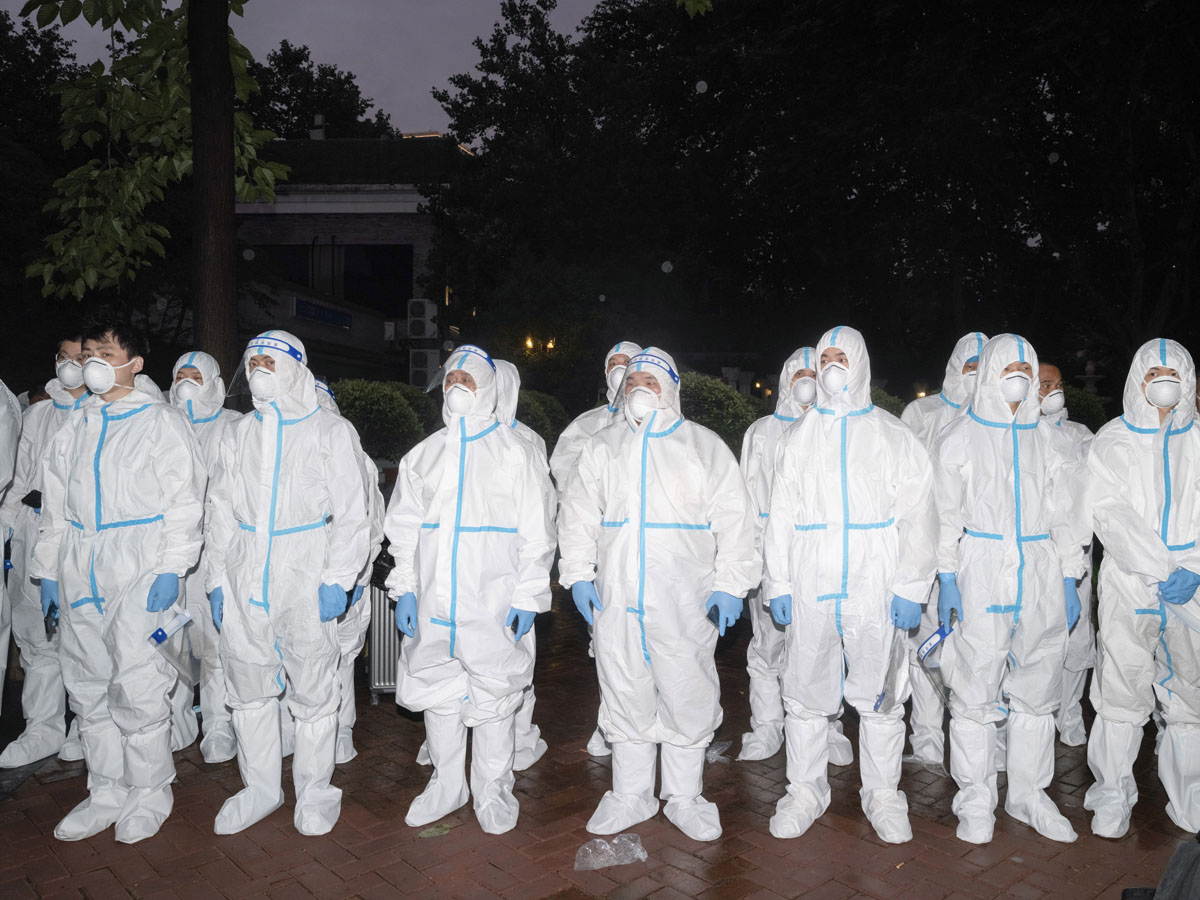 Workers in protective suits in Shanghai, June 5, 2022. Zhou Pinglang for Sixth Tone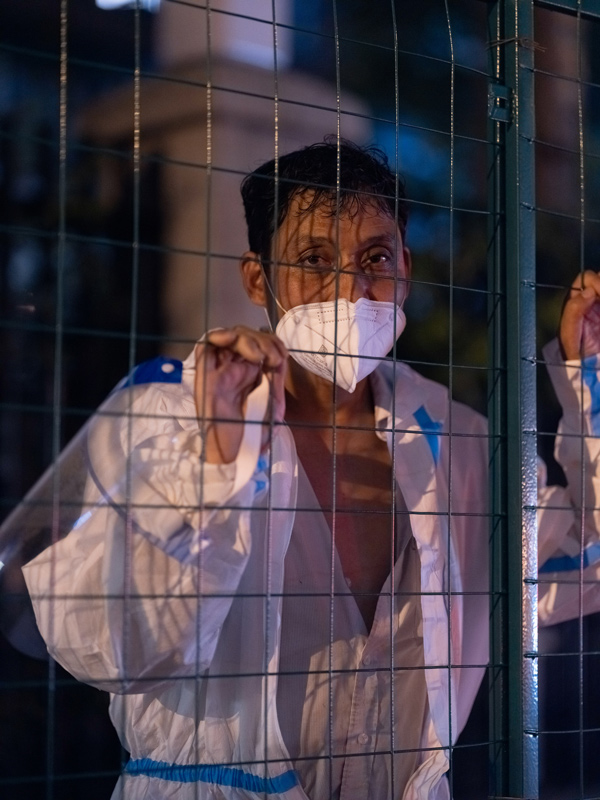 A worker in a protective suit takes a break in Shanghai, June 4, 2022. Zhou Pinglang for Sxith Tone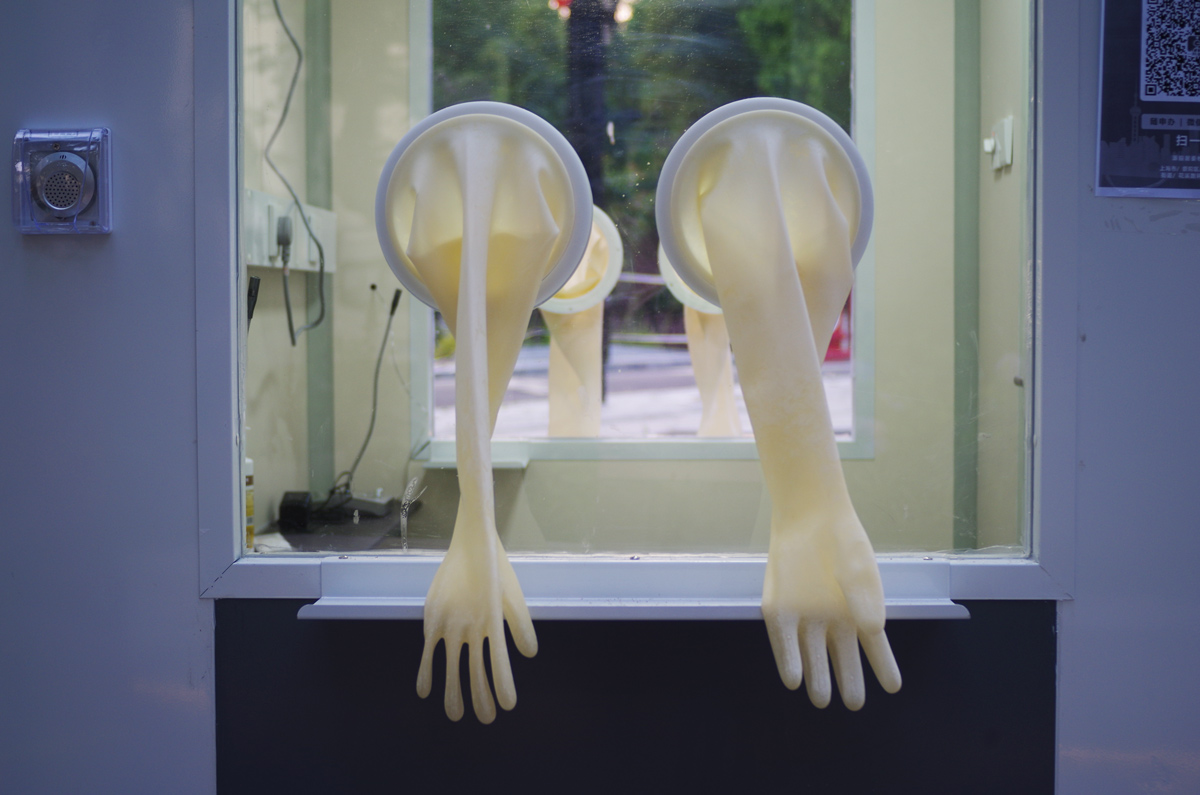 Gloves at a COVID-19 testing kiosk in Shanghai, May 17, 2022. Kilian O'Donnell/Sixth Tone
A man and woman wait outside a fever clinic in Shanghai, Dec. 19, 2022. As COVID-19 spreads, fever clinics across China are now crowded with people. VCG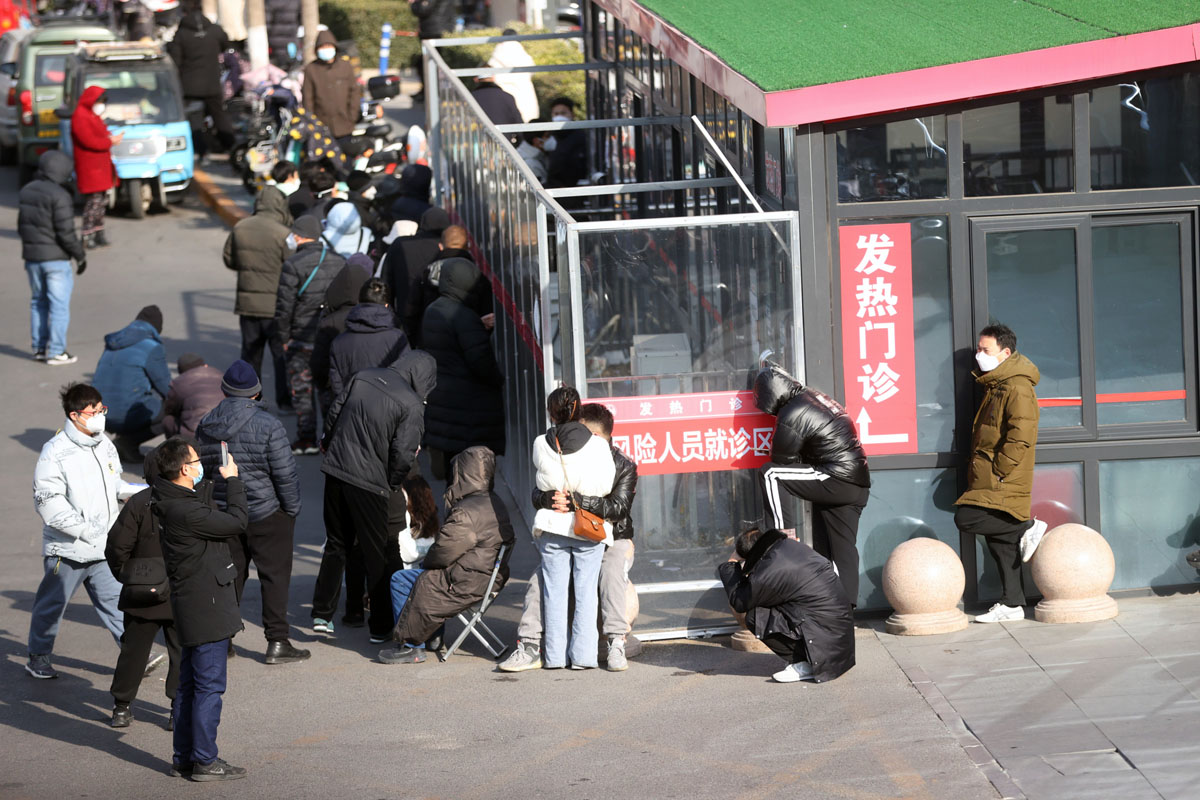 People wait in line at a fever clinic in Beijing, Dec. 9, 2022. VCG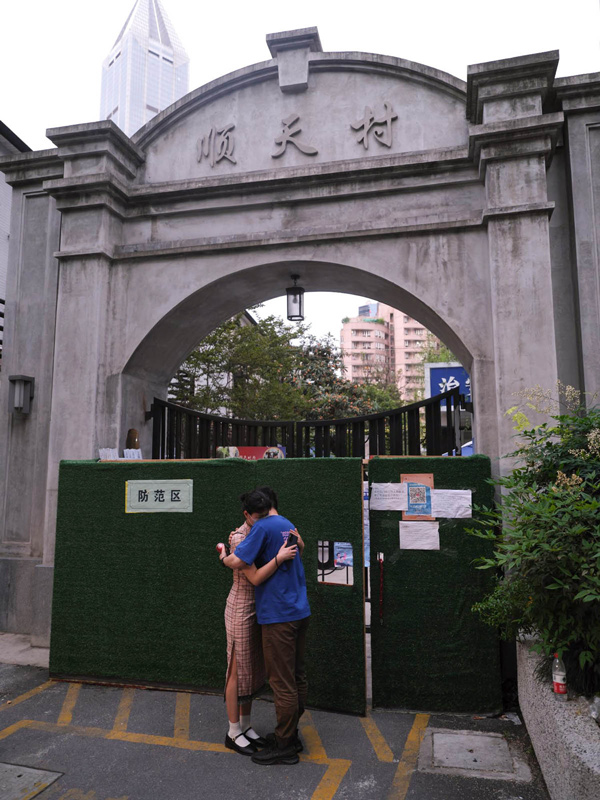 A couple embraces each other in Shanghai, May 30, 2022. Zhou Pinglang for Sixth Tone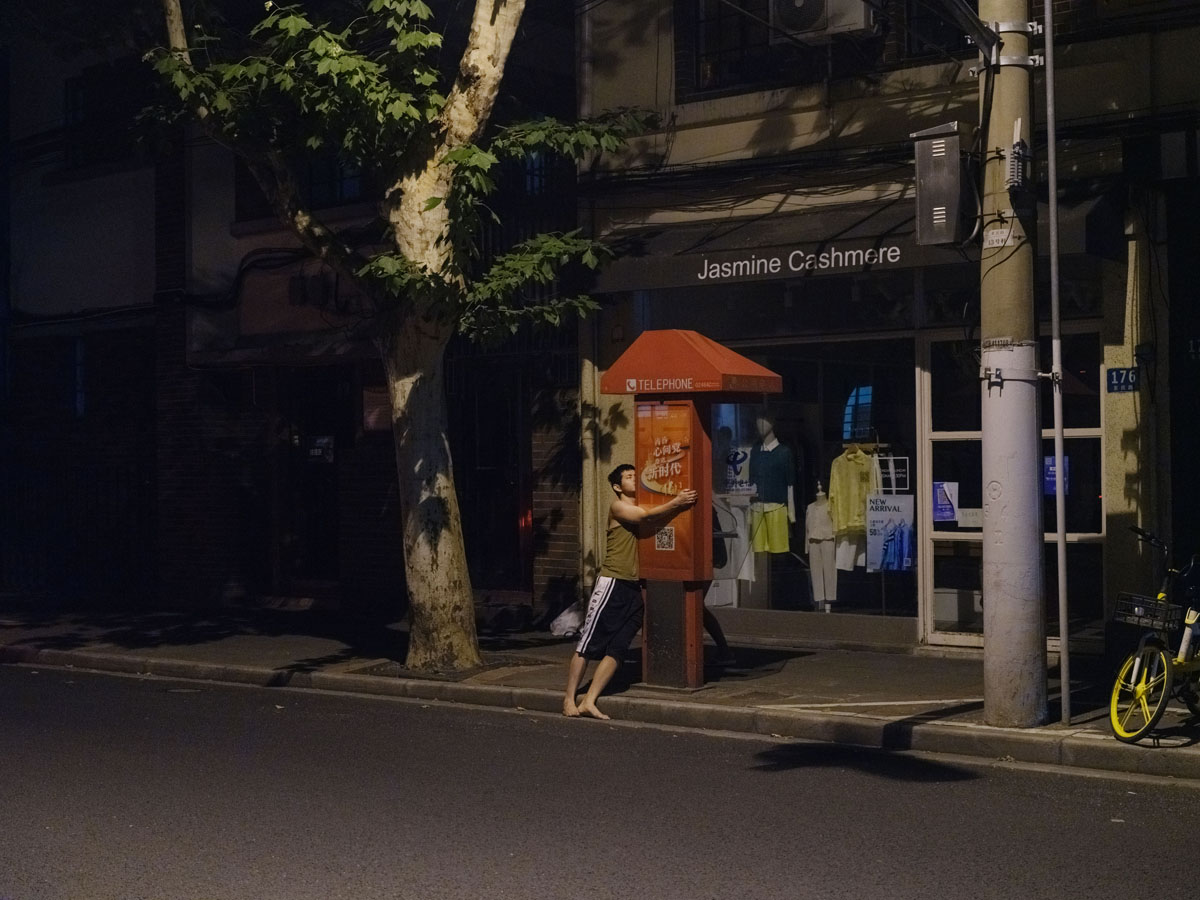 A man cuddles a telephone booth, Shanghai, June 1, 2022. On midnight of June 1, most of Shanghai officially opened after a two-month lockdown. Zhou Pinglang for Sixth Tone
Contributions: Matthew Hall; editors: Qi Ya, Wu Huiyuan, and Ding Yining.